Service Times & Directions - Christ's Church of the Valley
Dec 19, 2017
Welcome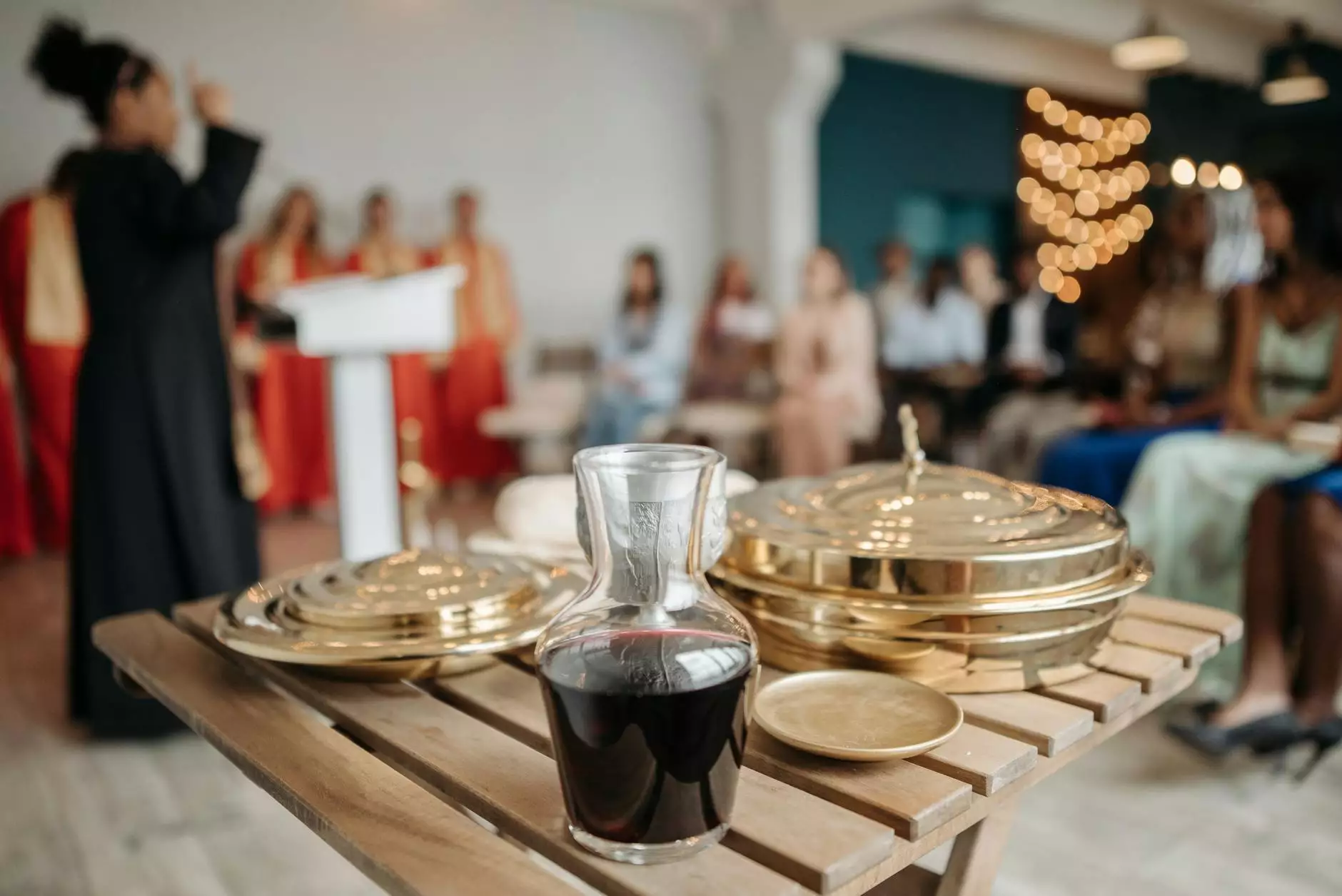 Worship with Christ's Church of the Valley - Lambs Road Tudor Cathedral
Welcome to Christ's Church of the Valley, the vibrant Tudor Cathedral located at Lambs Road. Our dedicated clergy and community invite you to join us for worship, spiritual growth, and fellowship in our welcoming environment. Explore our service times and directions below to plan your visit.
Service Times
At Christ's Church of the Valley, we offer a variety of worship services throughout the week to accommodate different schedules and preferences. Join us for:
Sunday Services:
Morning Service - 9:00 AM
Mid-Morning Service - 11:30 AM
Evening Service - 5:00 PM
Weekday Services:
Wednesday Holy Communion - 12:00 PM
Thursday Choral Evensong - 6:30 PM
Friday Taizé Prayer Service - 7:30 PM
Our worship services are crafted to provide a meaningful experience, incorporating beautiful music, inspiring sermons, and opportunities for reflection and prayer. All are welcome to attend, regardless of faith background or experience.
Directions
Christ's Church of the Valley is conveniently located at Lambs Road, providing easy access for both local residents and visitors. Follow the directions below to find your way:
By Car:
If you are traveling by car, we recommend using a GPS navigation system or an online mapping service. Simply input our address:

Lambs Road [City], [State], [Zip Code]
By Public Transportation:
For those using public transportation, we are accessible by both bus and train. The nearest bus stop is located just a short walk away from the cathedral, and the train station is approximately a 15-minute walk. Plan your journey using the local transport services available.
Parking:
Ample parking is available within close proximity to the cathedral. Look for designated parking areas nearby or follow the signs indicating parking facilities.
Be Part of Our Welcoming Community
At Christ's Church of the Valley, we believe in fostering a sense of community and belonging. Join us to connect with others, deepen your spirituality, and explore your faith.
Our Tudor Cathedral offers a serene and awe-inspiring setting for worship, surrounded by beautiful architecture and peaceful surroundings. Whether you are a long-time follower of the Christian faith or simply exploring your spiritual journey, we welcome you to join our congregation.
Experience the power of collective worship, engage in thought-provoking sermons, participate in meaningful rituals, and contribute to our mission of serving and making a positive impact in the broader community.
Why Choose Christ's Church of the Valley?
There are numerous reasons why Christ's Church of the Valley stands out as a place of worship:
A Rich History
Lambs Road Tudor Cathedral has a rich history spanning several decades, serving as a beacon of faith and a gathering place for the community. Our traditions and practices have been carefully preserved, embracing the deep spiritual heritage while making it relevant for the modern world.
Inspiring Clergy
Our team of dedicated clergy members brings a wealth of knowledge, compassion, and inspiration to their roles. They offer engaging sermons, provide guidance and support, and are committed to helping individuals navigate their spiritual journeys.
Inclusive Community
We believe in the power of inclusivity and embrace diversity in our community. People from all walks of life are warmly welcomed and valued for their uniqueness. We strive to create an accepting environment where everyone feels a sense of belonging.
Engaging Programs
Christ's Church of the Valley offers a wide range of programs and activities to cater to the spiritual needs and interests of our congregation. From Bible study groups to community outreach initiatives, there are ample opportunities to grow in faith and contribute to the betterment of society.
Musical Excellence
Our Tudor Cathedral is known for its renowned music ministry. Experience the beautiful harmonies and majestic organ playing during our services, as well as special musical events throughout the year. The power of music adds an extra layer of depth and beauty to our worship.
A Warm Welcome
Visitors often mention the warm welcome they receive at Christ's Church of the Valley. Our friendly community is always ready to greet newcomers and make them feel at ease. Whether you are attending a service, participating in a program, or simply exploring our beautiful cathedral, you can expect to be greeted with open arms.
Join Us for a Worship Experience
Ready to embark on a spiritual journey with Christ's Church of the Valley? We invite you to join us for one of our upcoming services. Plan your visit to Lambs Road Tudor Cathedral and discover the warmth, inspiration, and fellowship that awaits. We look forward to welcoming you into our community.