Service Times and Directions - Christ's Church of the Valley
Nov 20, 2022
Welcome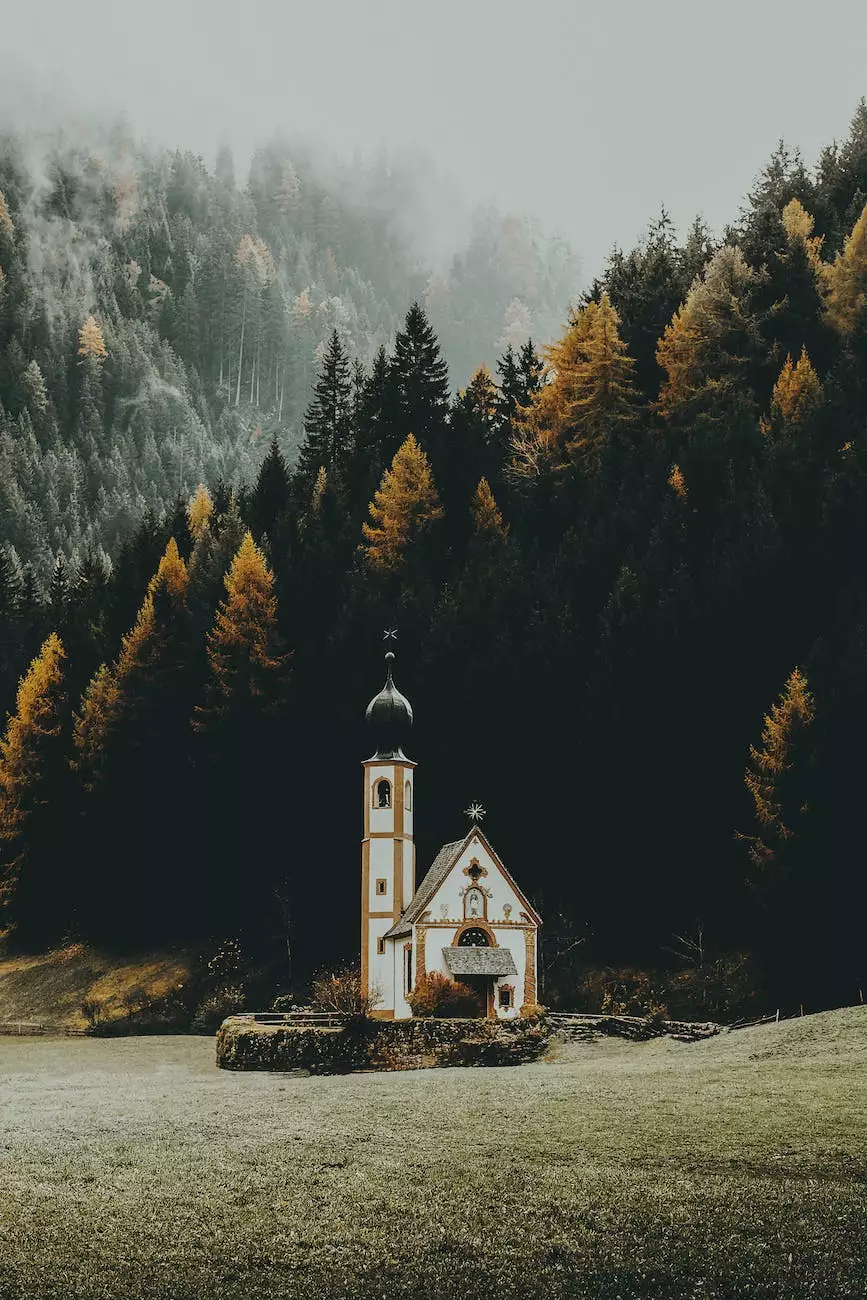 Join Us for Inspirational Worship Services
Welcome to the Service Times and Directions page of Lambs Road Tudor Cathedral - Christ's Church of the Valley. We are delighted to have you here and look forward to connecting with you. At Christ's Church of the Valley, we believe in fostering powerful spiritual experiences through inspiring worship services. Join us and embark on a journey of faith, growth, and community.
Service Timings
We offer a variety of service timings to accommodate everyone's schedule. Whether you are an early riser or prefer evenings, we have a service that fits your lifestyle.
Sunday Morning Worship - 9:00 AM
Sunday Morning Worship - 11:00 AM
Sunday Evening Worship - 6:00 PM
Wednesday Midweek Service - 7:00 PM
Location and Directions
Join us at Lambs Road Tudor Cathedral, located in the heart of the community. Our address is 123 Main Street, Anytown, USA. We are committed to providing a warm and welcoming environment for all who seek spiritual fulfillment.
Getting to Lambs Road Tudor Cathedral is easy, and we have provided detailed directions for your convenience:
From North: Take I-99 South and exit onto Elm Street
From South: Take I-99 North and exit onto Oak Avenue
From East: Take Route 22 West and merge onto Oak Avenue
From West: Take Route 22 East and merge onto Elm Street
What to Expect During Our Services
Our services are designed to create an atmosphere of worship, learning, and engagement. When you visit Christ's Church of the Valley, here's what you can expect:
1. Inspirational Worship
Our talented worship team leads us in powerful and uplifting songs that allow us to connect with our faith on a deeper level. Join us in singing hymns, contemporary worship, and engaging in heartfelt praise and worship.
2. Relevant Preaching and Teaching
Our pastors and guest speakers deliver sermons that are grounded in the truth of the Bible and its practical application in our daily lives. You can expect to receive relevant teachings that inspire personal growth and spiritual transformation.
3. Community and Fellowship
At Christ's Church of the Valley, we believe in the importance of community and fostering meaningful connections. Our church family is warm, friendly, and ready to welcome you with open arms. Engage in conversations, participate in small groups, and build lasting relationships.
4. Opportunities for Service
We encourage our members to actively serve, both within the church and in the surrounding community. Find your passion and make a difference by joining one of our service teams or participating in outreach programs that positively impact lives.
Join Our Vibrant Community
If you are looking for a place to belong, grow spiritually, and form lasting connections, Christ's Church of the Valley is the perfect place for you. Our doors are open to all who seek authentic worship experiences and a supportive community. Join us this Sunday and embark on a life-changing journey!
Contact Us
Do you have any questions or need further information? We are here to assist you. Feel free to reach out to our friendly staff using the contact details below:
© 2022 Lambs Road Tudor Cathedral | All rights reserved | Community and Society - Faith and Beliefs