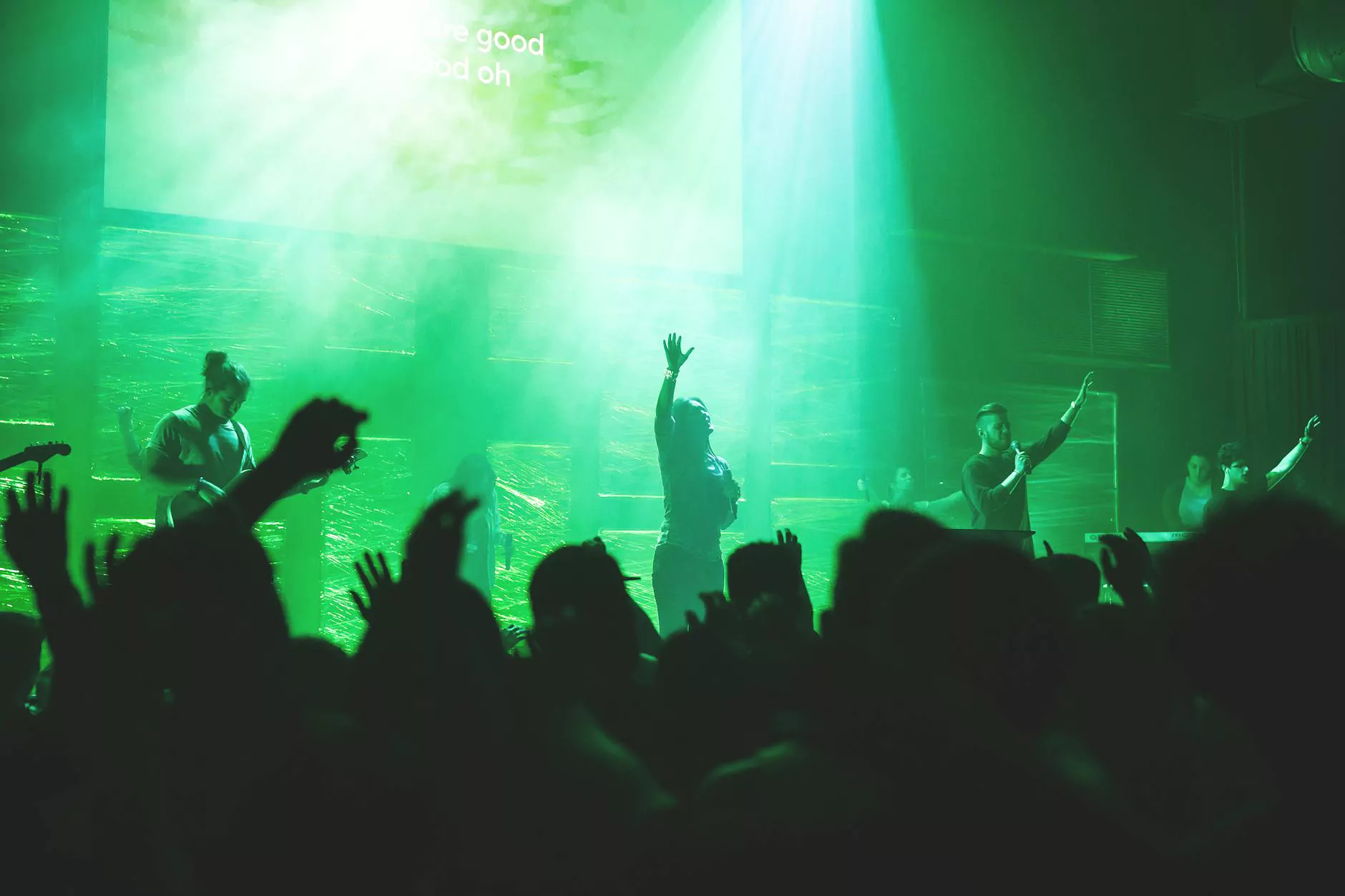 Band Auditions - Christ's Church of the Valley
Join Our Music Ministry and Make a Difference
Are you a talented musician looking for an opportunity to use your skills for a greater purpose? Look no further! Christ's Church of the Valley is excited to announce our upcoming band auditions. Join our music ministry and become part of a talented team of musicians who use their gifts to glorify God and inspire our community.
Experience the Power of Worship through Music
At Christ's Church of the Valley, we believe that music is a powerful medium that can touch hearts, transform lives, and bring people closer to God. Our music ministry plays a vital role in our worship services, creating an atmosphere of praise and adoration. We are committed to excellence in music, and we are looking for passionate individuals who share our vision.
Audition Details
Our band auditions are open to musicians of all ages and skill levels. Whether you're a seasoned pro or just starting your musical journey, we welcome you to join us. Here are a few key details about our auditions:
Date: [Insert Date]
Time: [Insert Time]
Location: [Insert Location]
Requirements: Prepare two songs of your choice that best showcase your skills and style. You may bring your own instrument or use one provided by us.
What We're Looking For
As a music ministry, we strive for excellence in all aspects of our worship. When considering potential band members, we value the following attributes:
Technical Proficiency: We seek musicians who have a high level of technical skill and can contribute to creating dynamic and impactful music.
Musical Versatility: We appreciate musicians who are versatile and can play multiple instruments or genres of music.
Team Player: Collaboration is key in our band. We value individuals who work well with others, are open to feedback, and can adapt to different musical arrangements.
Heart of Worship: Above all, we desire band members who have a genuine heart for worship and a desire to lead others into an intimate encounter with God through music.
Why Join Our Music Ministry?
Joining our music ministry is not just about playing music. It's about using your gifts and talents to make a positive impact in our community and beyond. Here are a few reasons why you should consider becoming part of our team:
Serve God: Joining our music ministry allows you to serve God and use your talents to honor Him.
Meaningful Connections: You'll have the opportunity to connect with like-minded individuals and build lasting relationships with fellow musicians.
Growth and Development: Our music ministry provides an environment for personal and musical growth. You'll have access to resources and guidance to help you improve your skills.
Inspire Others: Through music, you can inspire and uplift others, bringing hope and healing to those who need it.
How to Sign Up
If you're ready to take the next step and join our music ministry, simply fill out the form below or contact us directly. We will provide you with further details and answer any questions you may have:

Name:Email:Phone:Message:
Conclusion
Don't miss your chance to be part of something truly special. Join our music ministry at Christ's Church of the Valley and play an integral role in leading others to worship. Sign up for our band auditions today and embark on a musical journey filled with purpose, growth, and joy.