Pictures With Santa - Christ's Church of the Valley
Nov 9, 2018
Events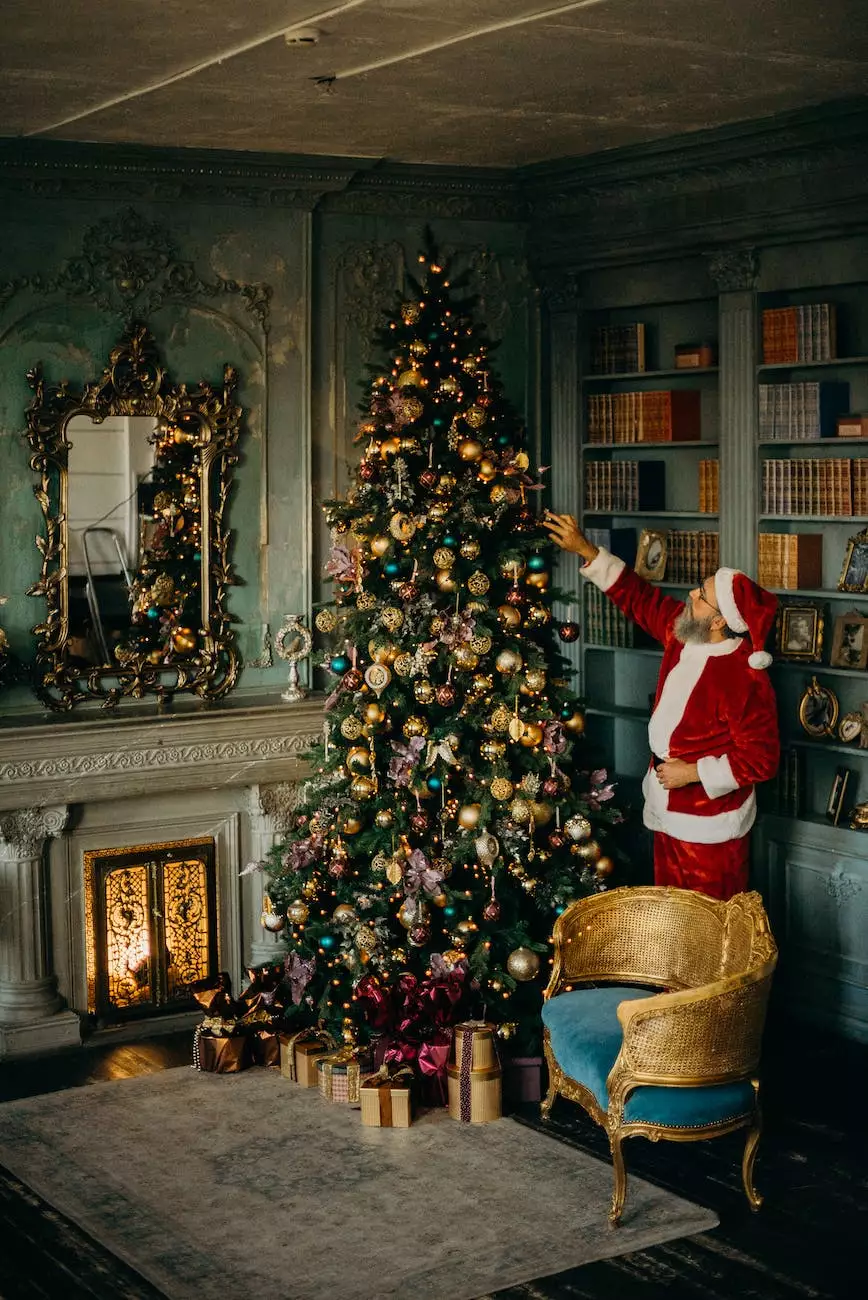 Join us for a Memorable Holiday Experience
Are you looking to create unforgettable memories with your loved ones this holiday season? Look no further than Pictures With Santa event hosted by Lambs Road Tudor Cathedral at Christ's Church of the Valley. Our annual event has been bringing joy and happiness to families in the community for several years now.
Capturing the Magic of Christmas
At Pictures With Santa, we understand the importance of the holiday season and the enchantment it brings. Our aim is to capture the magic of Christmas through beautifully crafted photographs with Santa Claus. With attention to detail and a touch of holiday cheer, our team of professional photographers will ensure that your pictures are nothing short of spectacular.
A Holiday Wonderland
Step into a holiday wonderland as you enter our event venue at Christ's Church of the Valley. The transformation is truly remarkable and will fill you with warmth and joy as you make your way towards Santa's enchanting setup. Be prepared to be amazed by the intricate decorations, twinkling lights, and festive atmosphere that surrounds you.
Creating Lasting Memories
Our goal is to provide you and your family with an unforgettable experience. The joy and excitement on the faces of children as they interact with Santa Claus is priceless. We go above and beyond to ensure that every moment is captured, creating lasting memories that you can treasure for a lifetime.
Activities for Everyone
Pictures With Santa is not just about capturing photographs. We understand that families want a complete holiday experience. Therefore, we offer a variety of activities for everyone to enjoy. From arts and crafts stations to festive games, there's something for everyone to immerse themselves in the holiday spirit.
Join Us This Christmas Season
Don't miss out on the chance to be part of this magical event. Whether you're young or young at heart, Pictures With Santa at Christ's Church of the Valley is a must-visit destination during the holiday season. Bring your family, bring your friends, and create unforgettable memories with Santa Claus that will warm your hearts for years to come.
Event Details
Date: December 15th - December 24th
Location: Christ's Church of the Valley, 123 Main Street, Anytown, USA
Time: 10:00 AM - 5:00 PM
Admission: Free (photographs available for purchase)
Contact Us
If you have any questions about Pictures With Santa or need further information, please don't hesitate to contact us. Our friendly staff will be more than happy to assist you.
Phone: 123-456-7890
Email: [email protected]
Experience the Magic of Christmas at Lambs Road Tudor Cathedral
As a community-centered organization under the category of Community and Society - Faith and Beliefs, Lambs Road Tudor Cathedral invites you to join us in celebrating the joy and wonder of the Christmas season. Through events like Pictures With Santa, we aim to create a sense of togetherness, love, and faith in our community.