Kids' Video: Jesus and Passover
Jul 12, 2018
Education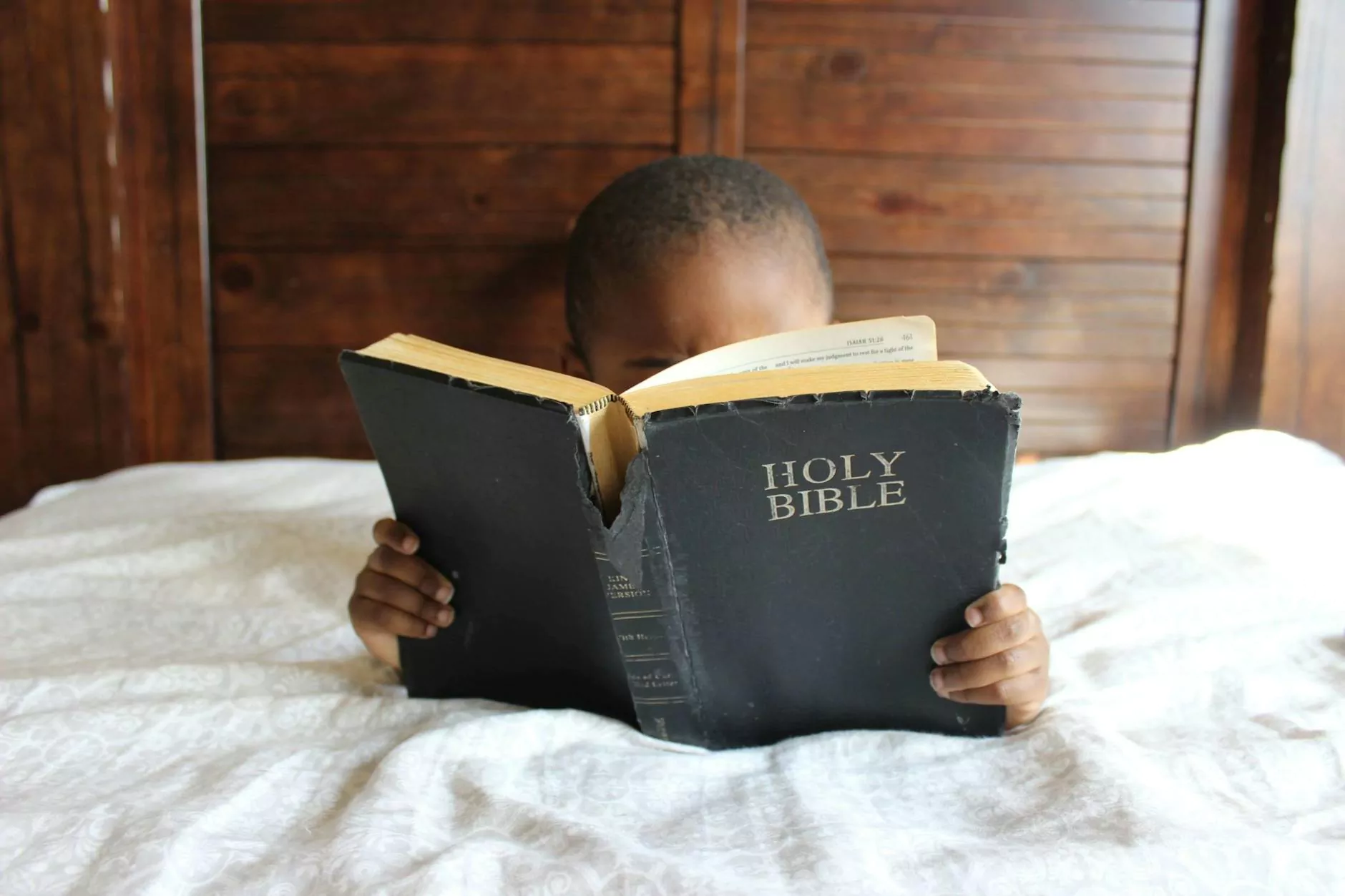 Introduction
Welcome to Lambs Road Tudor Cathedral, a place where faith and beliefs come together to inspire and educate. In this section, we present an engaging kids' video that delves into the significance of Jesus and Passover, one of the most remarkable events in history. Join us on this journey as we explore the story and its profound meaning.
The Significance of Passover
Passover is an important Jewish festival that commemorates the liberation of the Israelites from slavery in ancient Egypt. It is an extraordinary tale of faith, courage, and redemption. The story of Passover holds significant spiritual meaning for both Jews and Christians alike.
What is Passover?
Passover, also known as Pesach, is an eight-day celebration that falls in the springtime. It begins with the Passover Seder, a special meal where families gather to retell the story of the Exodus. During this time, various traditions and rituals are observed, such as the removal of leavened bread (chametz), the consumption of matzah (unleavened bread), and the retelling of the ten plagues.
The Connection to Jesus
Now, you may wonder, what does Passover have to do with Jesus? Well, Jesus Himself was a Jew, and He celebrated Passover during His time on Earth. In fact, the Last Supper, which is one of the most profound events in Christianity, was a Passover Seder meal. It was during this meal that Jesus instituted the Holy Communion, further connecting the significance of Passover to Christian beliefs.
Understanding the Last Supper
The Last Supper was a pivotal moment in Jesus' ministry. It was during this final meal with His disciples that Jesus shared important teachings and symbolically presented His body and blood as a sacrifice. The Last Supper serves as the foundation for the Christian sacrament of Holy Communion, where believers partake in bread and wine to commemorate Jesus' sacrifice and celebrate the covenant between God and humanity.
Symbolism and Meaning
Every element of the Last Supper holds deep symbolism. The bread represents Jesus' body, broken for the forgiveness of sins, while the wine symbolizes His blood, shed for the salvation of mankind. By partaking in the bread and wine, believers express their faith, gratitude, and remembrance of Jesus' sacrifice.
Continued Observance
Even today, Christians around the world gather to celebrate the Last Supper and participate in the sacrament of Holy Communion. This powerful act of worship strengthens the bond among believers and reaffirms their faith in Jesus' redemptive work.
Our Engaging Kids' Video
At Lambs Road Tudor Cathedral, we are committed to engaging and educating our younger audience. Our kids' video on Jesus and Passover has been crafted with care, combining captivating visuals with age-appropriate storytelling. Through this video, children will learn about the historical context, the importance of faith, and the enduring significance of Passover and the Last Supper.
Discover the Story
Children will be taken on a journey back in time, experiencing the events of Passover and the Last Supper through vivid animations and relatable characters. They will witness the miracles, understand the symbolism, and discover the lessons embedded within this timeless story.
Educational and Inspirational
Our kids' video aims not only to entertain but also to educate and inspire. We believe that by presenting the story in an engaging format, children will be encouraged to explore their faith, ask meaningful questions, and develop a deeper understanding of their beliefs.
Join Lambs Road Tudor Cathedral
If you are passionate about fostering a sense of community, exploring faith, and sharing the beauty of traditions, Lambs Road Tudor Cathedral welcomes you. We are a diverse community dedicated to personal growth and spiritual enlightenment.
Community and Society - Faith and Beliefs
As a part of the Community and Society category, Lambs Road Tudor Cathedral serves as a platform for individuals seeking connection, guidance, and a deeper understanding of their faith. Our mission is to create a welcoming space where people can come together, learn from one another, and celebrate their shared beliefs.
Experience Our Services
Aside from our engaging kids' video, we provide a range of services and activities catered to different age groups and interests. From thought-provoking sermons to interactive workshops and community events, Lambs Road Tudor Cathedral offers something for everyone.
Stay Connected
If you would like to stay connected with Lambs Road Tudor Cathedral, please join our mailing list or follow us on social media. We regularly share updates, inspiring content, and upcoming events that you won't want to miss.
Conclusion
Thank you for taking the time to explore our kids' video: Jesus and Passover. Through this engaging visual experience, we hope to ignite curiosity, foster a love for learning, and strengthen the understanding of faith and beliefs in our younger generation. Join Lambs Road Tudor Cathedral on this remarkable journey of discovery and personal growth.