Divine Mercy Encounter Retreat
Aug 19, 2019
Events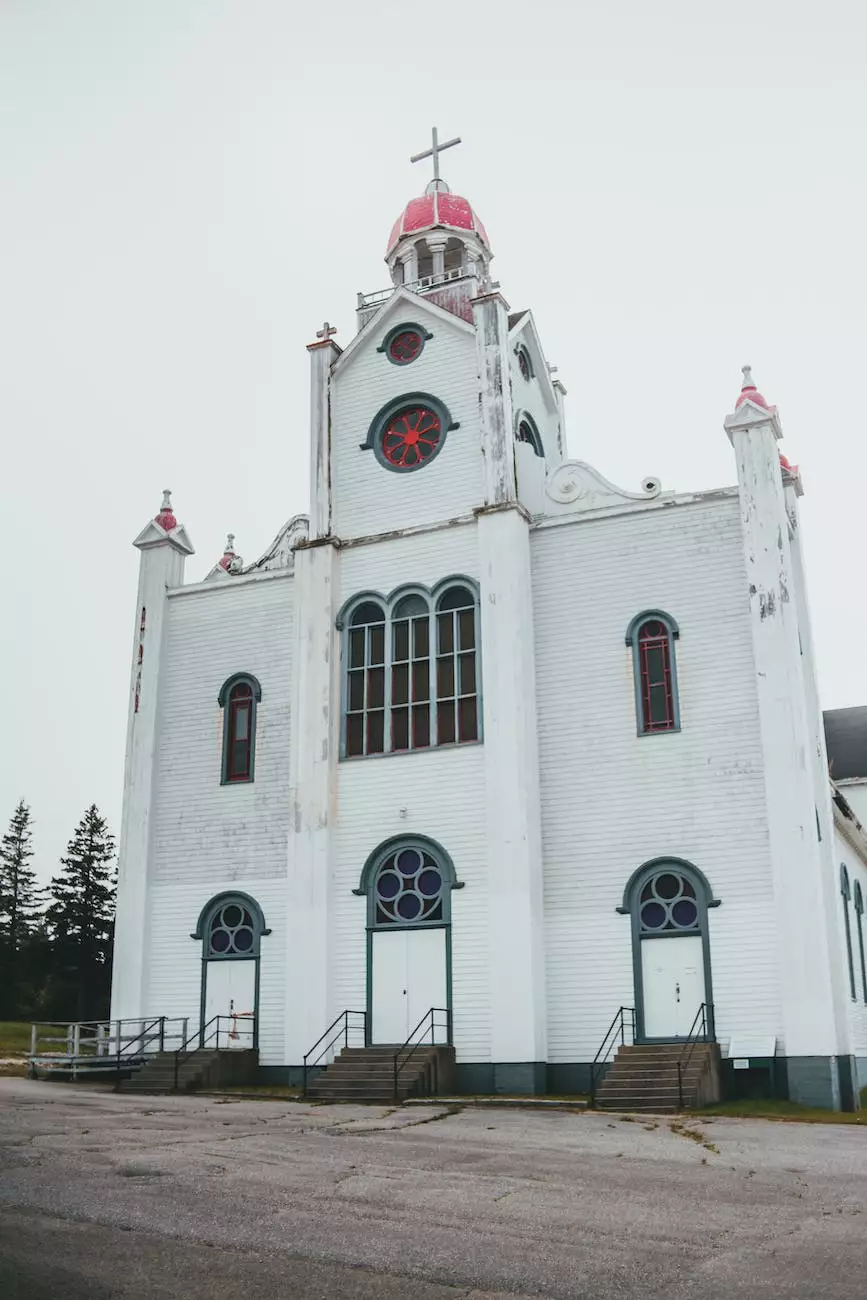 Welcome to the Divine Mercy Encounter Retreat page at Lambs Road Tudor Cathedral!
Immerse Yourself in the Divine Mercy Experience
Are you seeking a profound spiritual experience that will ignite your faith and transform your life? Look no further than the Divine Mercy Encounter Retreat at Lambs Road Tudor Cathedral. Our retreat offers a unique opportunity to journey deeper into the Divine Mercy devotion, immerse yourself in its profound teachings, and experience a powerful encounter with God's infinite love and mercy.
Discover the Power of Divine Mercy
During the retreat, you will have the chance to explore the timeless wisdom of Divine Mercy and its relevance in today's world. Through inspiring talks, engaging workshops, and meaningful discussions, our knowledgeable speakers and spiritual leaders will guide you on a path of spiritual growth, understanding, and healing.
The Divine Mercy Message
At Lambs Road Tudor Cathedral, we firmly believe in spreading the message of Divine Mercy as revealed to Saint Faustina Kowalska. Through her mystical experiences, Saint Faustina received profound insights into God's mercy, which she faithfully recorded in her Diary: Divine Mercy in My Soul. This retreat offers you an opportunity to truly grasp the depth and significance of this message.
The Divine Mercy message is an invitation to embrace God's mercy and share it with others. It reminds us that no matter what struggles or sins we may carry, God's love and forgiveness are always available to us. It is a message of hope, healing, and redemption that speaks directly to the human heart.
An Immersive Retreat Experience
Our Divine Mercy Encounter Retreat is designed to provide a comprehensive and transformative experience for all participants. The retreat includes:
Insightful keynote presentations by renowned theologians and spiritual leaders
Spiritually enriching workshops and breakout sessions
Guided meditation and contemplative prayer experiences
Sacraments of Reconciliation and Holy Eucharist
Opportunities for personal reflection and journaling
Join Us for a Life-Changing Retreat
Experience the transformative power of the Divine Mercy Encounter Retreat at Lambs Road Tudor Cathedral. Whether you are just beginning your spiritual journey or have been walking the path for years, this retreat promises to deepen your connection with God, renew your faith, and empower you to live a life filled with mercy and compassion.
Take this opportunity to step away from the noise and busyness of everyday life and immerse yourself in a sacred atmosphere of spiritual nourishment and growth. Our retreat is open to individuals of all ages and backgrounds, welcoming anyone who seeks a deeper encounter with Divine Mercy.
Register Now and Ignite Your Divine Mercy Journey
Don't miss out on this life-changing retreat! Register now to reserve your spot and embark on a profound journey of healing, renewal, and spiritual growth. Join us at Lambs Road Tudor Cathedral for an unforgettable experience of Divine Mercy.
For more information and registration, please visit our Divine Mercy Encounter Retreat page.