Serve - St John's Evangelical Lutheran Church, Allentown
Jun 23, 2018
About Us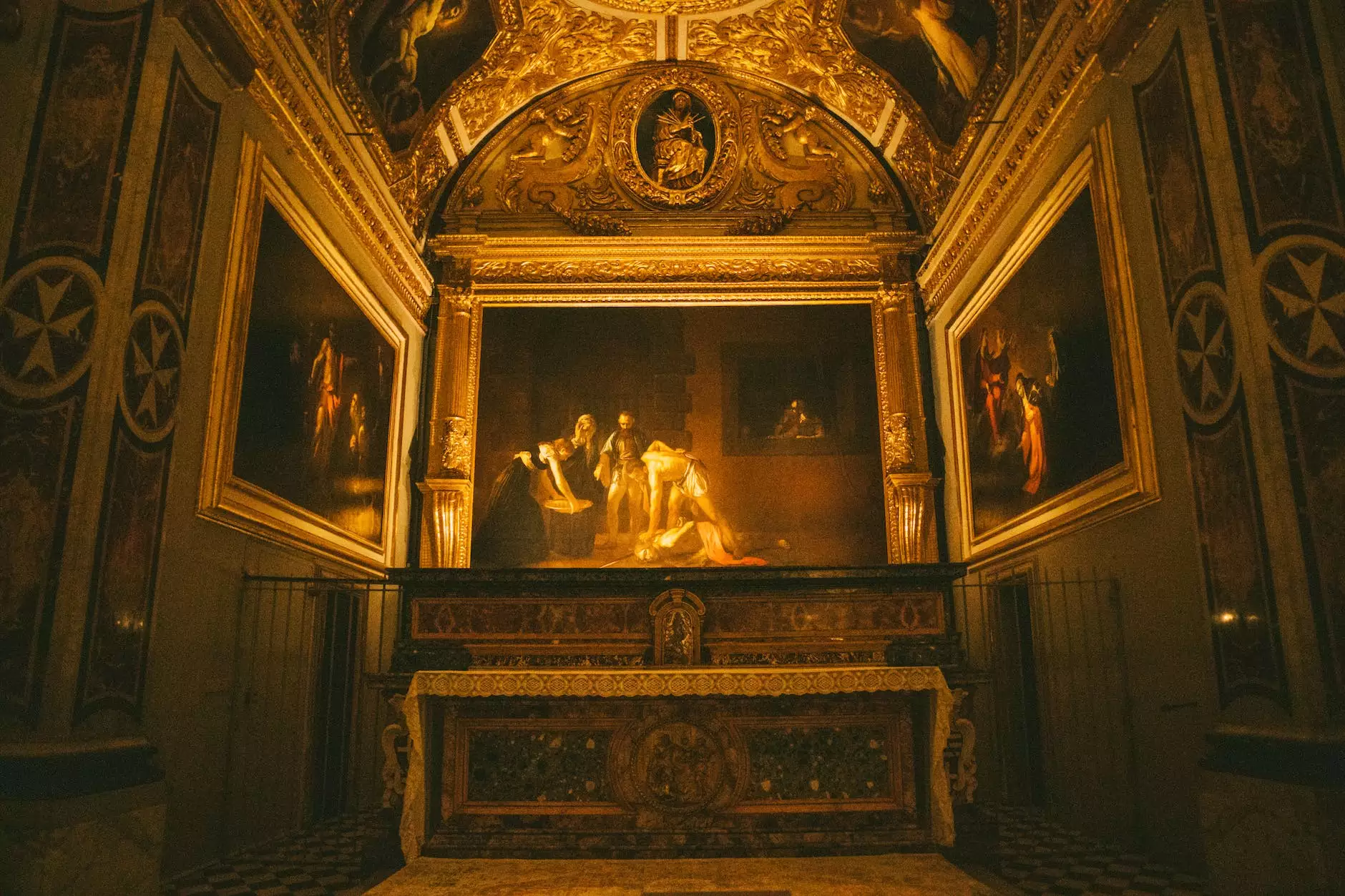 Our Commitment to Serving the Community
At St John's Evangelical Lutheran Church in Allentown, we firmly believe in serving our community and making a positive impact in the lives of those around us. With our strong faith and beliefs, we strive to support and uplift individuals, families, and the broader community through various initiatives and programs.
Empowering Individuals Through Outreach Programs
We are dedicated to empowering individuals of all ages to reach their fullest potential. Our outreach programs focus on providing assistance and resources to those in need. Through partnerships with local organizations, we offer educational support, access to healthcare services, and opportunities for personal and professional development.
Supporting Families and Building Strong Relationships
Creating a supportive and nurturing environment for families is a key focus at St John's Evangelical Lutheran Church. We offer counseling services, parenting workshops, and community gatherings that foster connections and build strong relationships. By acknowledging that strong families form the foundation of a healthy community, we prioritize their well-being.
Our vibrant community of believers
At Lambs Road Tudor Cathedral, we are proud to have a diverse and passionate community of believers. Our members come from all walks of life, united by a shared faith and a desire to make a positive impact on the world. Together, we strive to deepen our spiritual connection and spread love and compassion to those around us.
Worship Services: A Time for Reflection and Inspiration
Our worship services are a time for reflection and inspiration. Every week, we gather together to celebrate our faith, engage in meaningful prayer, and listen to thought-provoking sermons. Our services cater to individuals of all ages, with separate programs for children and youth, ensuring that everyone feels welcome and included in our worship experiences.
Community Events and Initiatives
As an active and engaged community, we organize various events and initiatives throughout the year. These include outreach programs, community service projects, and gatherings that promote fellowship and unity. By participating in these events, our members not only strengthen their own faith but also contribute to the well-being of the wider community.
Join our passionate community and make a difference today
Whether you're looking for a place to worship, seeking opportunities to serve others, or simply wanting to connect with like-minded individuals, St John's Evangelical Lutheran Church in Allentown welcomes you with open arms. Our passionate community is driven by the desire to make a positive impact, both within our church and in the world beyond.
Get Involved: Serving Others
There are numerous ways to get involved and serve others within our church community. From volunteering in our food pantry and homeless shelter to joining our youth mentorship programs or participating in global mission trips, we offer a range of opportunities for individuals to use their unique skills and talents to make a lasting difference.
Connect and Grow in Faith
Building strong relationships and deepening your faith is an integral part of being a member of St John's Evangelical Lutheran Church. We encourage you to join our small group studies, Bible studies, and fellowship gatherings to connect with fellow believers and explore the teachings of Christ together. Through these experiences, you'll develop meaningful connections and grow spiritually.
Stay Informed with our Community News
Stay up-to-date with the latest news, events, and initiatives within our community. Our website provides a dedicated section where you can access relevant news articles, event calendars, and updates from our various ministries. By staying informed, you can actively participate in the activities that interest you and stay connected with the vibrant life of our church.
Experience the Transformational Power of Faith
St John's Evangelical Lutheran Church, Allentown, offers a welcoming and inclusive environment where individuals can experience the transformative power of faith. Whether you're seeking spiritual guidance, a supportive community, or opportunities to serve others, our church provides a space where you can grow, thrive, and make a difference.
Join us for a Worship Service
If you're interested in experiencing the warmth and joy of our church community, we invite you to join us for a worship service. Each service is carefully crafted to create a meaningful and uplifting experience where you can connect with God and find inspiration for your own spiritual journey. We can't wait to welcome you into our family of believers.
Contact Us for More Information
If you have any questions, would like to learn more about our ministries, or need assistance, our friendly staff is here to help. Contact us today via phone or email, and we'll be delighted to provide you with the information you need. We look forward to connecting with you!