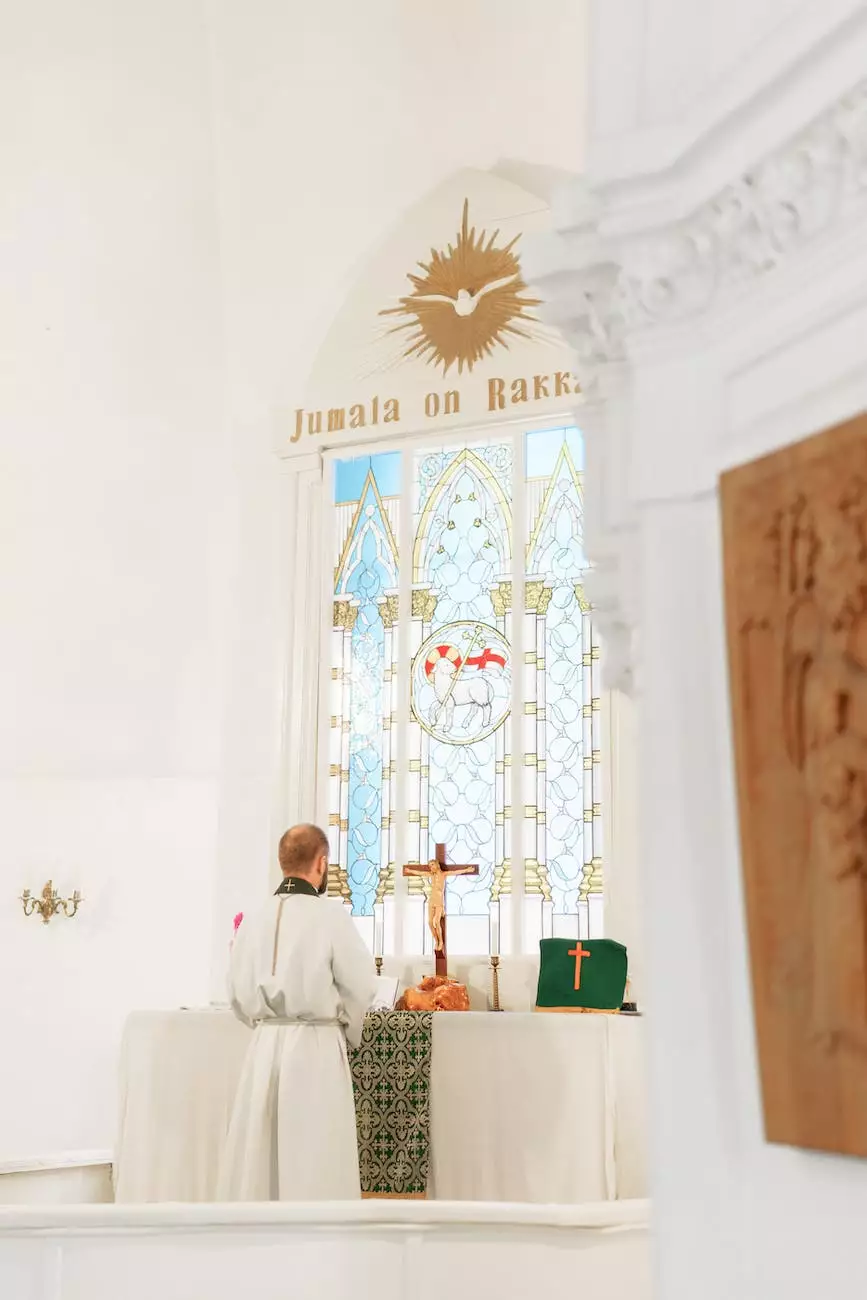 The Meaning and Power of Prayer Shawls
Welcome to St. Paul's Lutheran Church, where we believe in the power of prayer and the significance of prayer shawls in our spiritual journey. Our community focuses on fostering faith, love, and support through the practice of creating and gifting prayer shawls.
What are Prayer Shawls?
Prayer shawls hold deep symbolic meaning within our faith community. These beautifully crafted shawls are handmade with love, care, and prayers woven into every stitch. Our devoted members dedicate their time and skills to create these shawls as an expression of love and comfort for those in need.
The Purpose of Prayer Shawls
The primary purpose of prayer shawls is to provide comfort, solace, and healing to individuals facing challenging times. Whether it is physical illness, emotional distress, loss, or other difficulties, wrapping oneself in a prayer shawl can serve as a tangible reminder of the support and prayers from the community.
Benefits of Prayer Shawls
Prayer shawls offer numerous benefits to both the recipients and the creators. They provide a physical representation of the love, compassion, and encouragement shared within our community. Here are some key benefits:
1. Comfort and Warmth
A prayer shawl can provide physical comfort and warmth during challenging times. The softness and warmth of the shawl offer a sense of security and help alleviate stress and anxiety.
2. Spiritual Support
Each prayer shawl is filled with heartfelt prayers and positive intentions. By wrapping oneself in a prayer shawl, individuals can feel the loving embrace of the community, providing spiritual support and strength.
3. Symbol of Unity
Prayer shawls symbolize the unity and interconnectedness of our community. They remind us that we are not alone in our struggles, but rather part of a caring and compassionate network of support.
4. Encouragement and Hope
Receiving a prayer shawl can be a source of encouragement and hope. The tangible reminder of prayers and blessings offers reassurance and reminds individuals that they are in the thoughts and hearts of others.
How to Get Involved
At St. Paul's Lutheran Church, we welcome anyone seeking to contribute to our prayer shawl ministry or in need of a prayer shawl. Here's how you can get involved:
1. Prayer Shawl Crafting
Join our dedicated team of volunteers to create prayer shawls. No prior experience is necessary, as we offer guidance and support to those interested in learning this meaningful craft.
2. Requesting a Prayer Shawl
If you or someone you know is in need of a prayer shawl, please reach out to us. Our community is here to support you and offer comfort through the power of prayer.
3. Donations and Support
We greatly appreciate any donations or support towards our prayer shawl ministry. Your contributions help us continue providing prayer shawls to those in need and spreading love and compassion within our community.
Join Our Community of Faith
St. Paul's Lutheran Church extends an open invitation to all who wish to be part of our caring and supportive community. Embrace the power of prayer and faith by joining us as we come together to make a positive difference in the lives of those around us.
Conclusion
Prayer shawls hold a significant place in our community, representing our commitment to compassion, love, and faith. They serve as a tangible expression of spiritual support and provide comfort during difficult times. Whether you're interested in creating prayer shawls, receiving one, or contributing to our ministry, St. Paul's Lutheran Church welcomes your participation. Join us on this meaningful journey of spreading prayers and healing through the art of prayer shawl creation and gifting.