Baptism at Lambs Road Tudor Cathedral
Nov 22, 2017
Resources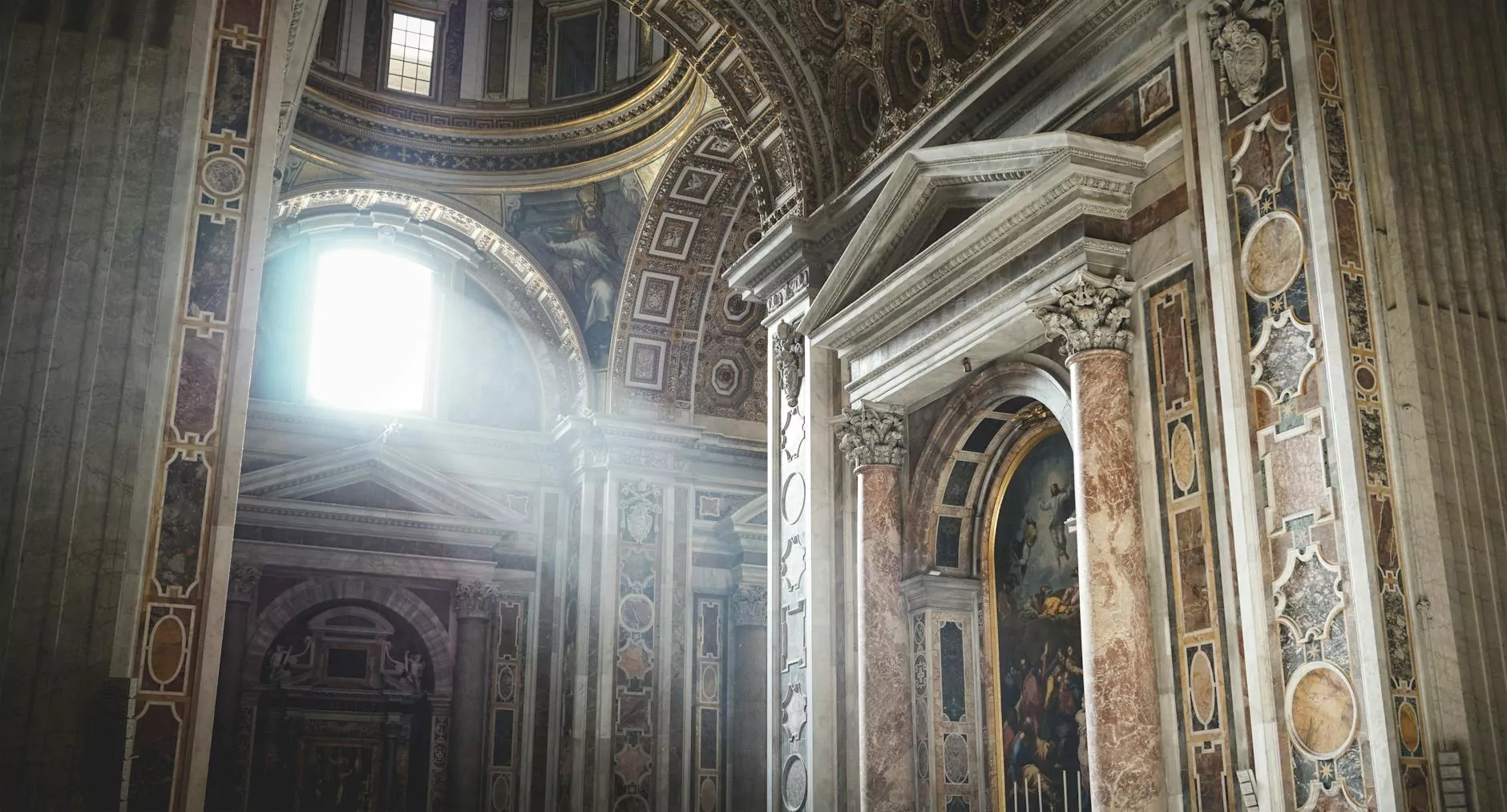 At Lambs Road Tudor Cathedral, we hold a deep reverence for the sacrament of baptism as a transformative experience that marks the beginning of a lifelong spiritual journey. Our community of believers gathers to celebrate this sacred event, welcoming individuals into the embrace of faith.
The Significance of Baptism
Baptism holds immense spiritual significance within the Christian faith, symbolizing the cleansing of sins and the rebirth into a new life in Christ. As believers, we understand baptism as a way to publicly declare our faith, following the example set by Jesus himself.
Through the act of baptism, individuals are immersed in water or have water poured over them, representing the spiritual purification of the soul and the washing away of sins. It is a powerful symbol of God's grace and the beginning of a renewed relationship with the Divine.
Our Approach to Baptism
At Lambs Road Tudor Cathedral, we approach baptism with great care, ensuring a meaningful and inclusive experience for all who seek to embark on this journey. We believe that baptism is open to individuals of all ages, recognizing the importance of both infant and adult baptisms.
For infants, baptism is a beautiful expression of God's grace and the community's commitment to nurture and support them as they grow in faith. We understand the pivotal role that parents and godparents play in guiding and fostering the spiritual development of the child.
Adult baptism, on the other hand, represents a personal decision to publicly profess one's faith and commit to a life grounded in Christ. It serves as a powerful testimony of personal transformation and spiritual renewal.
The Sacramental Journey
Our baptismal process at Lambs Road Tudor Cathedral is not simply a single event but part of a broader sacramental journey. We offer comprehensive preparation classes and counseling sessions to ensure individuals understand the significance of baptism and are ready to embrace the commitment it entails.
During these sessions, we explore the foundational beliefs of our faith, engage in discussions about the meaning and significance of baptism, and provide guidance on the responsibilities of living as a baptized believer.
Celebrating a New Beginning
When the day of baptism arrives, our community joins together in a joyous celebration, witnessing the profound moment where individuals step into the baptismal pool or have water poured over them. The act itself is accompanied by heartfelt prayers, hymns, and words of blessing.
Baptism is a moment of connection, not only with God but also with the wider faith community. It is an opportunity to experience the love and support of fellow believers, who stand alongside the individual, affirming their commitment and pledging to walk alongside them on their spiritual journey.
A Welcoming Community of Faith
Lambs Road Tudor Cathedral is a vibrant community where individuals from various walks of life come together to explore and deepen their faith. We embrace diversity and strive to create an inclusive space where everyone feels welcome and valued.
Alongside baptism, we offer a wide range of spiritual and educational programs, worship services, and community outreach initiatives. Our aim is to provide ongoing support and opportunities for growth, enabling individuals to live out their faith in meaningful ways.
Join Us at Lambs Road Tudor Cathedral
If you are seeking a spiritual home or are considering baptism as a significant step in your faith journey, we invite you to join us at Lambs Road Tudor Cathedral. Our doors are open to all who seek a deeper connection with God and a community that walks alongside them.
Contact us today to learn more about our baptismal process, upcoming classes, and how you can get involved in the vibrant community at Lambs Road Tudor Cathedral.