Approaching The Finish Line
Feb 24, 2023
Events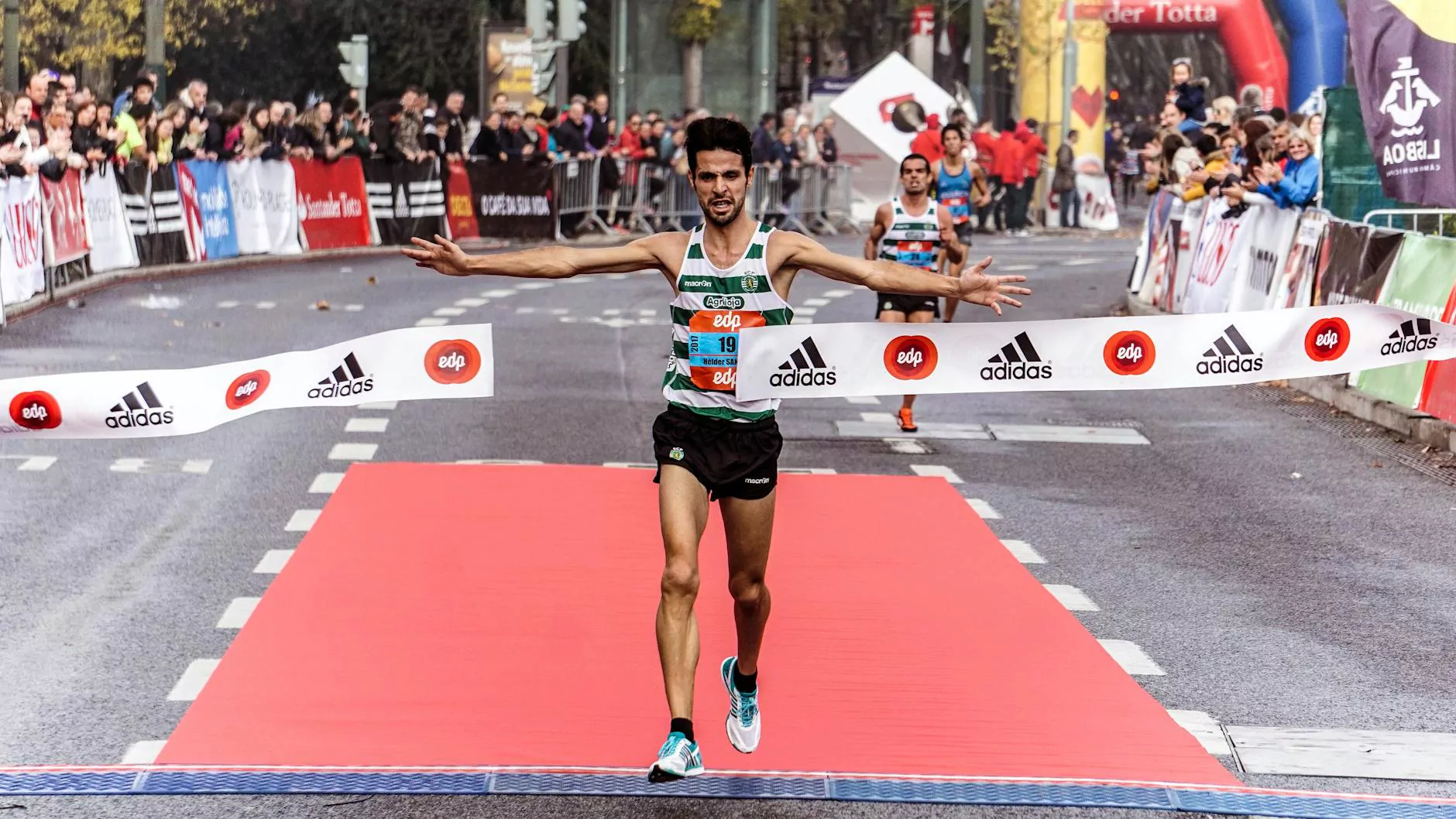 Welcome to Lambs Road Tudor Cathedral, a place where faith and beliefs flourish, and a community that supports one another in their spiritual journey. Our impressive cathedral has a rich history that dates back centuries, and we are delighted to invite you to explore the encompassing journey of "Approaching The Finish Line."
The Power of Faith
At Lambs Road Tudor Cathedral, we recognize the profound impact of faith and its ability to guide individuals through the ups and downs of life. In "Approaching The Finish Line," we delve into the significance of staying steadfast in your beliefs, especially during the most challenging times. We explore how faith helps us navigate the uncertain paths and find strength in the face of adversity.
Embracing Challenges
Life can be a series of hurdles, but with the support of our community, you'll discover how to approach the finish line with determination and resilience. In this comprehensive guide, we offer insights on overcoming obstacles, fostering personal growth, and maintaining a positive mindset. Our collection of stories and personal experiences will inspire you to conquer your own challenges with unwavering faith.
Rediscovering Your Purpose
Have you ever wondered about the meaning of life? In "Approaching The Finish Line," we delve deep into the spiritual dimensions of finding purpose and fulfillment. Through thought-provoking discussions and reflective exercises, we guide you on a journey of self-discovery, allowing you to uncover your true calling and live a life that aligns with your deepest values.
Anchoring in Tradition
Lambs Road Tudor Cathedral stands as a testament to tradition and heritage. In this section, we explore the historical roots of our cathedral, showcasing the architectural marvels and sacred artifacts that adorn our sacred space. With the rich tapestry of history, we aim to provide an atmosphere where you can find solace, draw inspiration, and connect with something greater than yourself.
Supporting the Community
As a pillar of the community, Lambs Road Tudor Cathedral is dedicated to supporting and uplifting those around us. In "Approaching The Finish Line," we highlight the various community initiatives and projects that aim to make a positive impact on society. Discover how we extend our faith beyond the cathedral's walls, addressing social issues and promoting inclusivity, acceptance, and compassion.
Finding Tranquility
Amidst the chaos of life, tranquility can be found within the hallowed halls of Lambs Road Tudor Cathedral. In this segment, we provide insight into the practices and rituals that help us find inner peace and connect with our spirituality. Explore the sacred spaces within our cathedral, from the breathtaking stained glass windows to the serene prayer gardens, each designed to offer solace and calm.
Enriching Your Spiritual Journey
Whether you are an individual seeking solace, a family looking for a supportive community, or a curious soul on a quest for knowledge, Lambs Road Tudor Cathedral is here to accompany you on your spiritual journey. In "Approaching The Finish Line," we offer resources, guidance, and a supportive community dedicated to nurturing your faith and strengthening your beliefs.
Join Us at Lambs Road Tudor Cathedral
We invite you to visit and discover Lambs Road Tudor Cathedral, a beacon of faith and a sanctuary for those longing to approach the finish line with grace and resilience. Our welcoming community embraces everyone, regardless of their background or beliefs. Experience the power of faith, find strength in unity, and embark on a spiritual journey like no other.
Contact Us
If you have any questions or would like to know more about Lambs Road Tudor Cathedral and our "Approaching The Finish Line" initiative, please feel free to contact us. Our knowledgeable and friendly team is always here to assist you.
Phone: +1 123-456-7890
Email: [email protected]
Address: 123 Lambs Road, Cityville, State, Country