Media - Open Door Church
Aug 3, 2021
Resources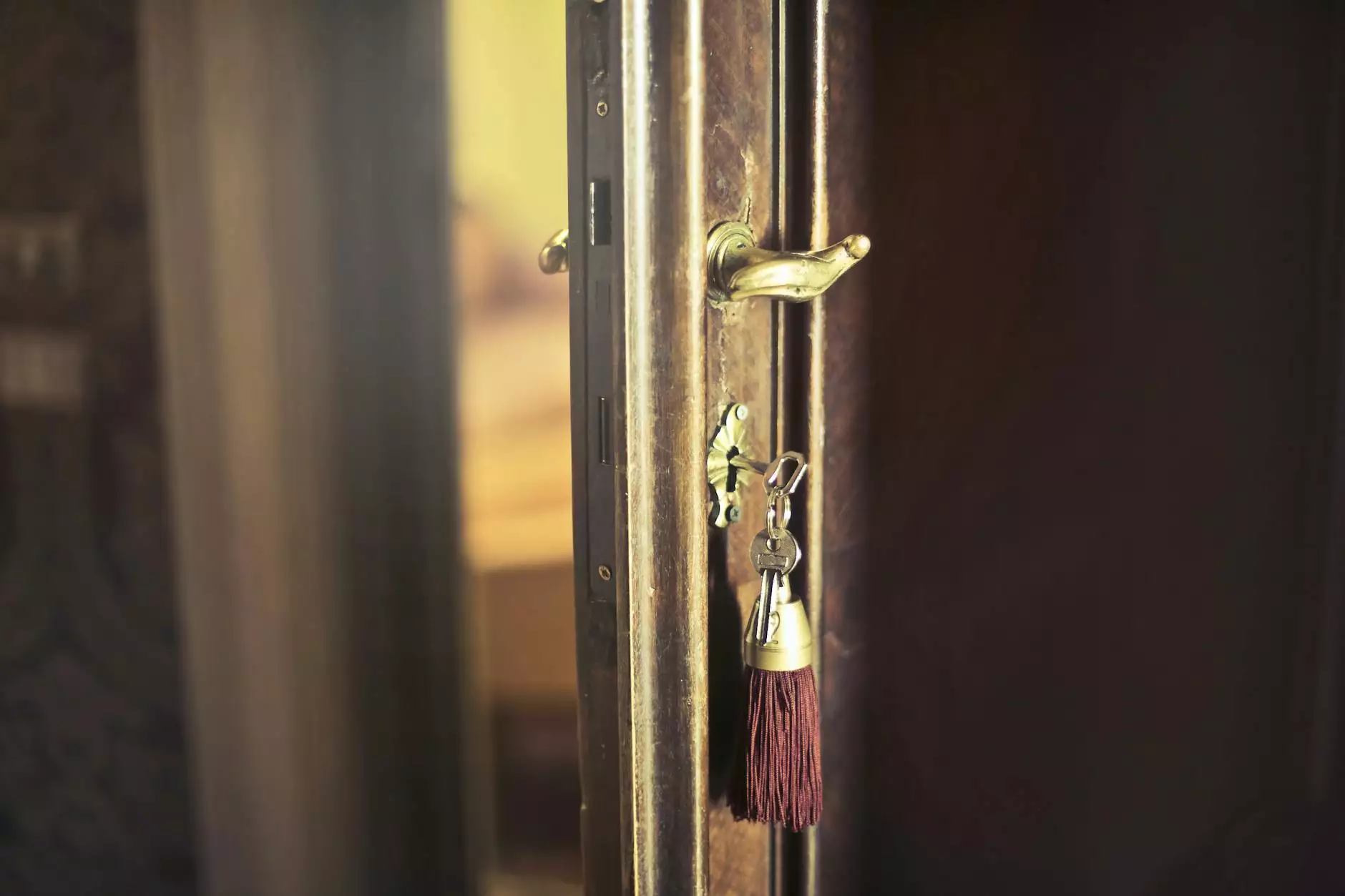 Experience the Power of Faith Through Multimedia
Welcome to the Media page of Lambs Road Tudor Cathedral, where you can explore a wealth of insightful and inspiring content that will deepen your faith and connection with the Open Door Church community and society at large. Through our meticulous selection of audio, video, and written resources, we aim to provide a comprehensive platform for spiritual growth, learning, and exploration.
Audio Resources
Our collection of audio resources encompasses a wide spectrum of topics, including sermons, worship sessions, and enlightening discussions. Whether you're a member of Open Door Church seeking spiritual nourishment or someone curious about faith and beliefs, our audio library is sure to satiate your thirst for profound insights and thought-provoking sermons.
Powerful Sermons That Speak to Your Soul
At Lambs Road Tudor Cathedral, we believe that sermons have the power to touch hearts and transform lives. Our dedicated team of pastors and spiritual leaders delivers powerful messages every week, addressing relevant and timeless topics. From practical guidance for daily living to profound reflections on the nature of spirituality, our sermons offer a pathway to spiritual growth and enlightenment.
Through our audio resources, you can listen to sermons by esteemed pastors and guest speakers who have a gift for crafting thought-provoking messages. Engaging topics include spiritual renewal, the power of prayer, navigating personal challenges, deepening relationships, and so much more.
Enriching Worship Sessions
Music has the ability to uplift the soul and create a unique atmosphere of worship. In our audio resources collection, you'll find a variety of worship sessions featuring Open Door Church's talented musicians and choir. These sessions will transport you to a place of awe, reverence, and connection to the divine.
As you listen to the uplifting melodies and heartfelt lyrics, allow yourself to be enveloped in the presence of God, experiencing the sacred unity of a faith-filled community. Our worship sessions are designed to ignite your spiritual passion and inspire a deeper connection with your beliefs, helping you forge a stronger relationship with the divine.
Inspiring Discussions and Interviews
Our audio resources also include enlightening discussions and interviews, where thought leaders and experts share their insights on various aspects of faith and society. Immerse yourself in conversations that delve into theological concepts, social justice issues, philosophical quandaries, and more, as we explore the intersections of faith and daily life.
Gain valuable perspectives from renowned scholars, theologians, and spiritual teachers who challenge traditional notions and inspire critical thinking. These discussions empower listeners to navigate the complexities of the modern world with a firm spiritual foundation, fostering a deeper understanding of the interconnectedness between faith, belief systems, and society.
Video Resources
Dive into our collection of video resources, where you'll find a treasure trove of engaging and visually captivating content that will inspire, inform, and challenge your perspectives. Accompanied by stunning visuals and expert storytelling, our videos are designed to resonate with viewers of all ages and backgrounds.
Captivating Sermon Series
Our video resources feature intriguing sermon series that explore biblical teachings, moral dilemmas, and the relevance of faith in a rapidly changing world. Fall in love with the art of storytelling as our pastors and guest speakers skillfully craft narratives that captivate the mind and stir the soul.
These sermon series delve deep into topics like faith in the workplace, family dynamics, personal growth, the pursuit of purpose, and more. Each video is crafted with meticulous attention to detail, fostering an impactful viewing experience that goes beyond mere entertainment. Let these sermons inspire and motivate you on your spiritual journey.
Creative Expressions of Worship
Open Door Church believes in the power of creativity to express deep reverence and connect with the divine. Our video resources showcase a myriad of creative expressions of worship, including dance, visual arts, poetry, and more.
Be enthralled as you witness these imaginative performances that celebrate faith, capturing the nuances and complexities of spiritual expression. Through the lens of creativity, discover new dimensions of worship that elevate your connection to the divine and embrace the diverse ways in which people connect with their beliefs.
Thought-Provoking Discussion Panels
In our video resources, we host lively discussion panels where experts and thought leaders come together to deliberate on pressing matters related to faith and society. These engaging conversations bring together diverse perspectives, encouraging dialogue, inclusivity, and the exploration of various belief systems.
Join these enlightening panel discussions as we examine topics such as interfaith dialogue, social justice advocacy, ethical decision-making, and much more. Expand your horizons, challenge your assumptions, and gain a deeper understanding of complex issues that shape our world, all from the comfort of your screen.
Written Resources
Our written resources provide a comprehensive collection of articles, blog posts, and study materials that offer profound insights into matters of faith, spirituality, and personal growth. We understand the power of words to inspire, educate, and transform, and thus, offer a wide range of written resources to cater to diverse interests and spiritual needs.
In-Depth Articles for Deeper Understanding
Immerse yourself in our in-depth articles, meticulously crafted by theologians, scholars, and experienced writers. These articles explore complex theological concepts, historical perspectives, and contemporary issues that affect both the individual and the wider community of faith.
Whether you're seeking a fresh perspective on a traditional biblical story or a deep dive into theological debates, our articles will provide you with a rich tapestry of ideas and insights to ponder upon. Expand your intellectual horizons and deepen your understanding of the tenets of faith through our thought-provoking written resources.
Blogs: Personal Reflections and Applications
Our blog section presents a more personal, intimate take on matters of faith and spirituality. Here, members of our community, including pastors, church members, and guest writers, share their personal reflections, testimonies, and practical applications of faith in everyday life.
Immerse yourself in these relatable stories of triumph, perseverance, and spiritual growth as individuals navigate the challenges and joys of living out their beliefs. Our blog section offers a space for connection, empathy, and shared wisdom, bridging the gap between theory and practice, faith and real-life application.
Study Materials for a Deeper Dive
If you're looking to embark on a more structured exploration of faith, our study materials provide an excellent starting point. Explore various curricula, guides, and Bible studies that offer a comprehensive framework for understanding core principles, biblical teachings, and the historical context of belief systems.
Our study materials cater to individuals of all levels of spiritual maturity, enabling both beginners and seasoned believers to deepen their relationship with God, gain a greater appreciation for sacred texts, and explore the intricacies of faith within a supportive community.
Connect with the Open Door Church Community
At Lambs Road Tudor Cathedral, we understand the importance of community and connection in nurturing one's faith. Our Media page not only offers a rich array of resources but also serves as a platform to connect with like-minded individuals who share your journey towards spiritual growth and enlightenment.
Join the conversation by engaging with our resources, leaving comments, providing feedback, and sharing your own personal experiences. We encourage dialogue, foster inclusivity and embrace diversity in our quest to create a welcoming digital space where individuals can freely explore, learn, and connect.
Experience the power of faith through our multimedia resources and embrace the transformative potential of deepened spirituality. Lambs Road Tudor Cathedral's Media page is your gateway to a vibrant, inclusive community dedicated to exploring faith, embracing beliefs, and making a positive impact on society.