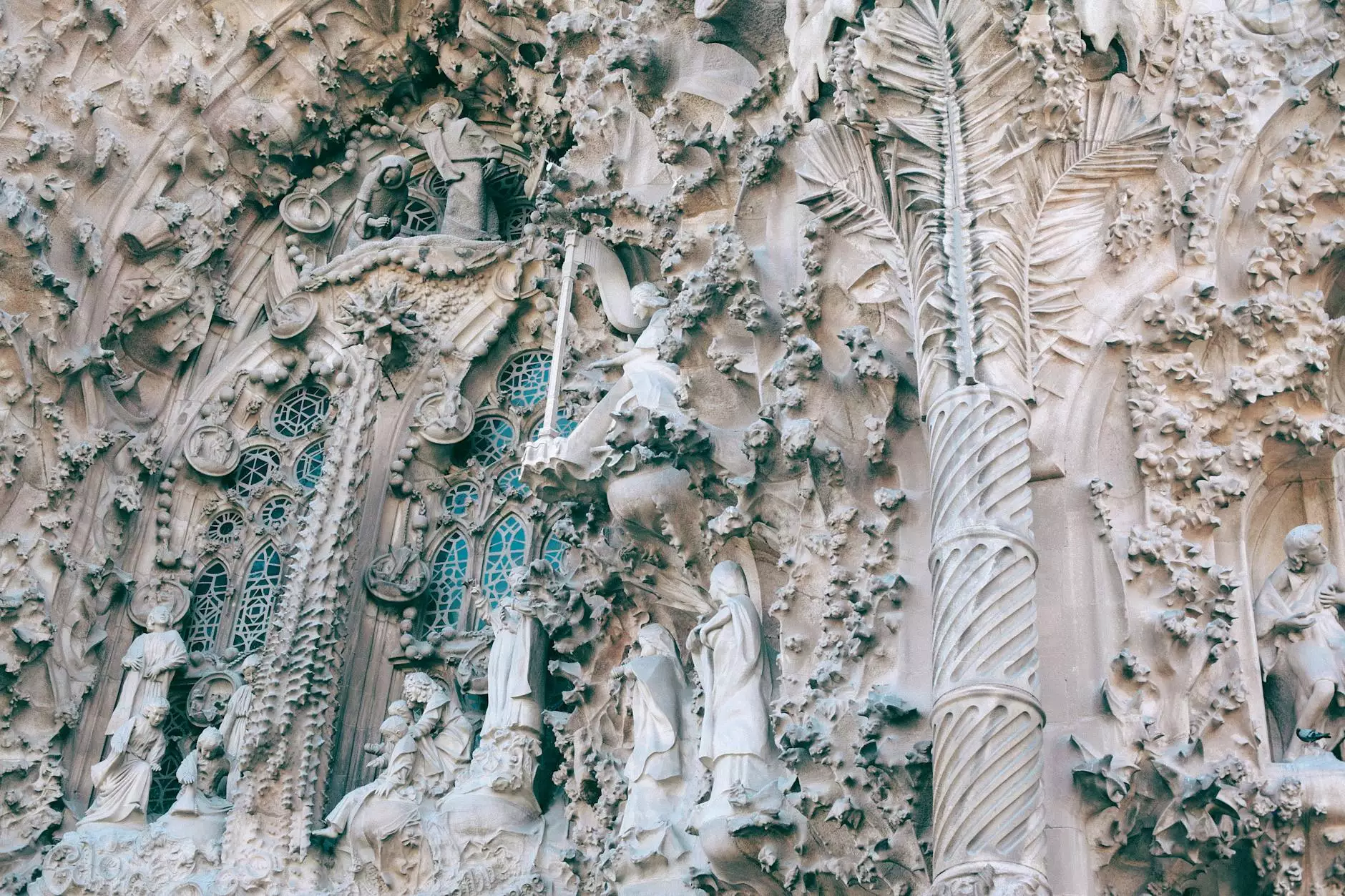 Welcome to the page dedicated to Sarah Pugh, the talented Director of Worship Arts at Lambs Road Tudor Cathedral. Here, we take a closer look at Sarah's remarkable journey, her experience in leading worship, and her unwavering passion for fostering a faith-filled community.
The Passion for Worship
Sarah Pugh possesses an unwavering passion for worship that has been the driving force behind her role as the Director of Worship Arts at Lambs Road Tudor Cathedral. With years of experience and a deep-rooted love for music and faith, Sarah brings a unique and dynamic perspective to the cathedral's worship experiences.
Experience and Expertise
As an accomplished musician, Sarah has honed her craft and developed a remarkable skill set in leading worship. Her expertise lies in creating immersive worship environments that invite individuals to connect with their spiritual side and feel the presence of God. With her vast knowledge of music theory, vocal training, and instrument proficiency, Sarah consistently delivers awe-inspiring worship experiences that resonate with the congregation.
A Journey of Faith
Sarah's journey towards becoming the Director of Worship Arts has been intertwined with her faith. Raised in a musical family, she was immersed in the world of music and worship from a young age. This upbringing ignited her passion for both, leading her to explore different avenues within the realm of worship arts. Sarah's commitment to her spiritual growth has allowed her to lead others on a similar path, guiding them through the transformative power of worship.
Creating Transformative Worship Experiences
At Lambs Road Tudor Cathedral, Sarah Pugh spearheads the creation of transformative worship experiences that touch the hearts and souls of the faithful community. Through careful selection of songs, engaging liturgy, and innovative use of technology, Sarah and her team create an atmosphere where worshipers can fully immerse themselves in prayer, praise, and worship. Whether through traditional hymns or contemporary worship music, Sarah ensures that the chosen worship repertoire aligns with the overarching message of faith and love.
Cultivating a Faith-Filled Community
As the Director of Worship Arts, Sarah is committed to cultivating a vibrant and faith-filled community within Lambs Road Tudor Cathedral. Through her leadership, she encourages individuals to deepen their connection with God and nurture their relationship with others. Sarah understands the power of music and its ability to transcend boundaries, uniting people from diverse backgrounds under a shared spiritual experience.
Under Sarah's guiding influence, Lambs Road Tudor Cathedral's worship services have become a place where individuals can find solace, inspiration, and a profound sense of belonging. Through her dedication and tireless efforts, Sarah fosters an inclusive environment where all are welcome to encounter God's love and grace.
Join Us for Worship
If you are searching for a transformative worship experience that invigorates your faith and brings you closer to God, we invite you to join us at Lambs Road Tudor Cathedral. Our worship services led by Sarah Pugh and her talented team are designed to provide a sanctuary for spiritual growth, connection, and joy.
Come and experience the power of worship arts at Lambs Road Tudor Cathedral, and discover the transformative journey that awaits you.
Contact Sarah Pugh
If you have any questions or would like to connect with Sarah Pugh, the Director of Worship Arts, please feel free to reach out to us. Sarah and her team are always available to assist and provide guidance on your spiritual journey.