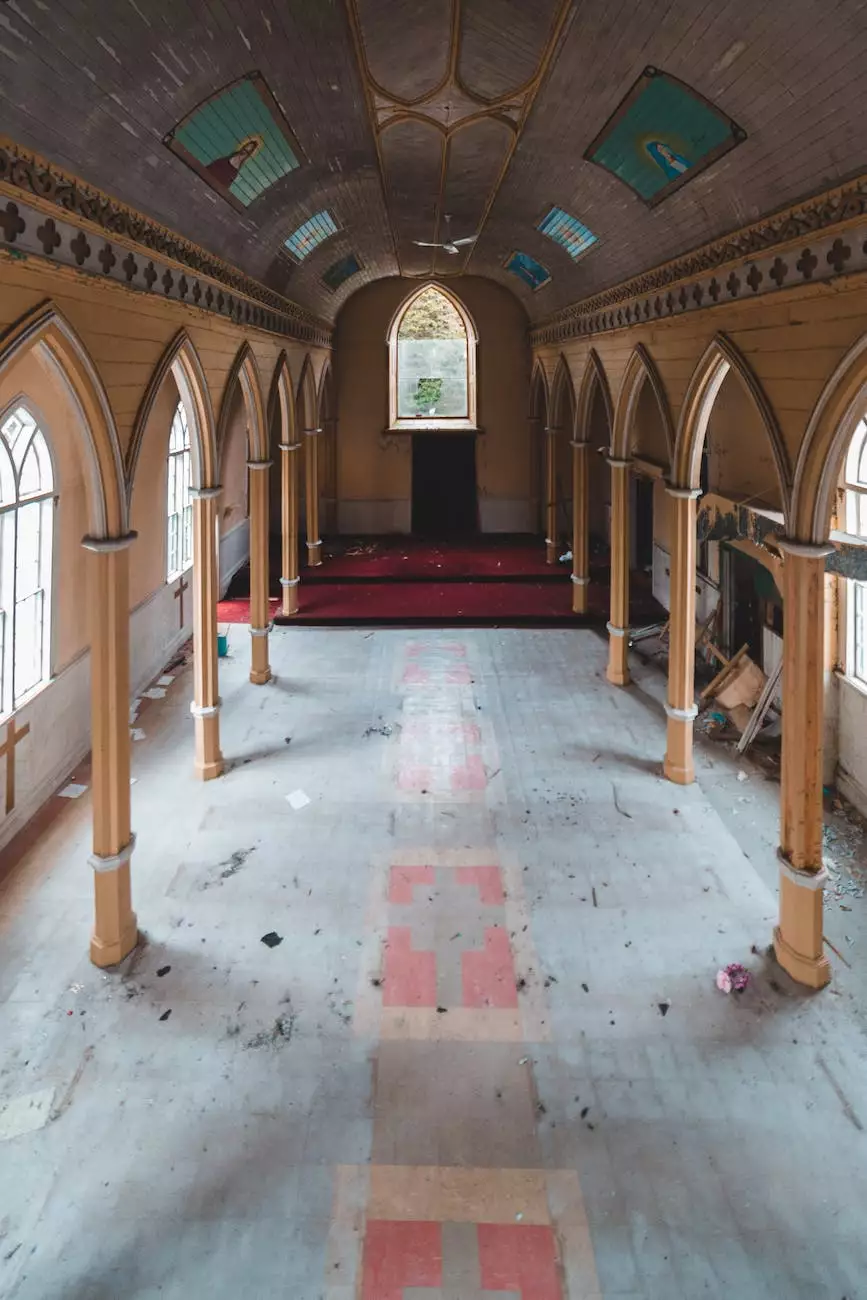 Welcome to Lambs Road Tudor Cathedral's page dedicated to the Rebuilder of Broken Walls and Lives. As a community driven by faith and beliefs, we are committed to creating a space of healing, restoration, and transformation. Our mission is to rebuild the broken walls and lives that need a helping hand, providing the support and sanctuary for all who seek it.
Embracing Transformation Through Faith
In today's fast-paced and often challenging world, many find themselves facing brokenness, despair, and hopelessness. Lambs Road Tudor Cathedral understands the struggles that individuals and families go through, and we believe that faith can be a powerful tool in guiding the journey towards healing. Our community is built on the solid foundation of compassion, love, and understanding, providing a nurturing environment where broken walls can be rebuilt.
A Community United in Restoration
At Lambs Road Tudor Cathedral, we are more than just a place of worship. We are a community of individuals who are committed to making a positive impact in the lives of others. Our team of dedicated volunteers and staff work tirelessly to identify and address various areas in our society where restoration is needed. Through our faith-based initiatives, we aim to bring healing and renewal to broken lives.
Restoring Broken Homes and Families
We recognize the importance of strong, healthy families as the building block of society. Through our programs and resources, we focus on providing support to families facing challenging circumstances, such as marital issues, financial struggles, or domestic hardships. Our marriage counseling services, financial literacy courses, and family support groups offer tools and guidance to rebuild broken relationships and restore hope within households.
Rebuilding Lives through Addiction Recovery
Substance abuse and addiction can have devastating effects on individuals and their loved ones. At Lambs Road Tudor Cathedral, we offer a comprehensive addiction recovery program that addresses both the physical and emotional aspects of addiction. Through counseling, support groups, and educational workshops, we provide a path to sobriety and help individuals rebuild their lives free from the chains of addiction.
Empowering Youth for a Brighter Future
The youth of today hold the potential to shape a better tomorrow. Our community firmly believes in investing in their growth, development, and well-being. Through youth outreach programs, mentorship initiatives, and educational support, we empower young individuals to overcome obstacles, pursue their passions, and build a solid foundation for a successful future. By focusing on providing guidance and opportunities, we strive to break the cycle of brokenness and equip our youth with the tools they need to thrive.
Join Us on the Journey of Restoration
If you or someone you know is in need of support or seeking a community centered around transformation and restoration, we invite you to join us at Lambs Road Tudor Cathedral. Together, we can rebuild the broken walls and lives that are longing for healing and renewal. We are here to walk alongside you every step of the way, offering hope, faith, and unwavering support.
Address: 123 Main Street, City, State, ZIP
Phone: 123-456-7890
Email: [email protected]
Whether you are searching for spiritual guidance, looking to give back to the community, or in need of support, Lambs Road Tudor Cathedral is here for you. We believe that everyone deserves a chance at a restored and transformed life, and through our various initiatives, we are committed to making a difference. Join us on this journey of rebuilding broken walls and lives, and together, we can create a brighter future.