Alcolyte Training - St. Paul's Lutheran Church
Mar 5, 2019
Education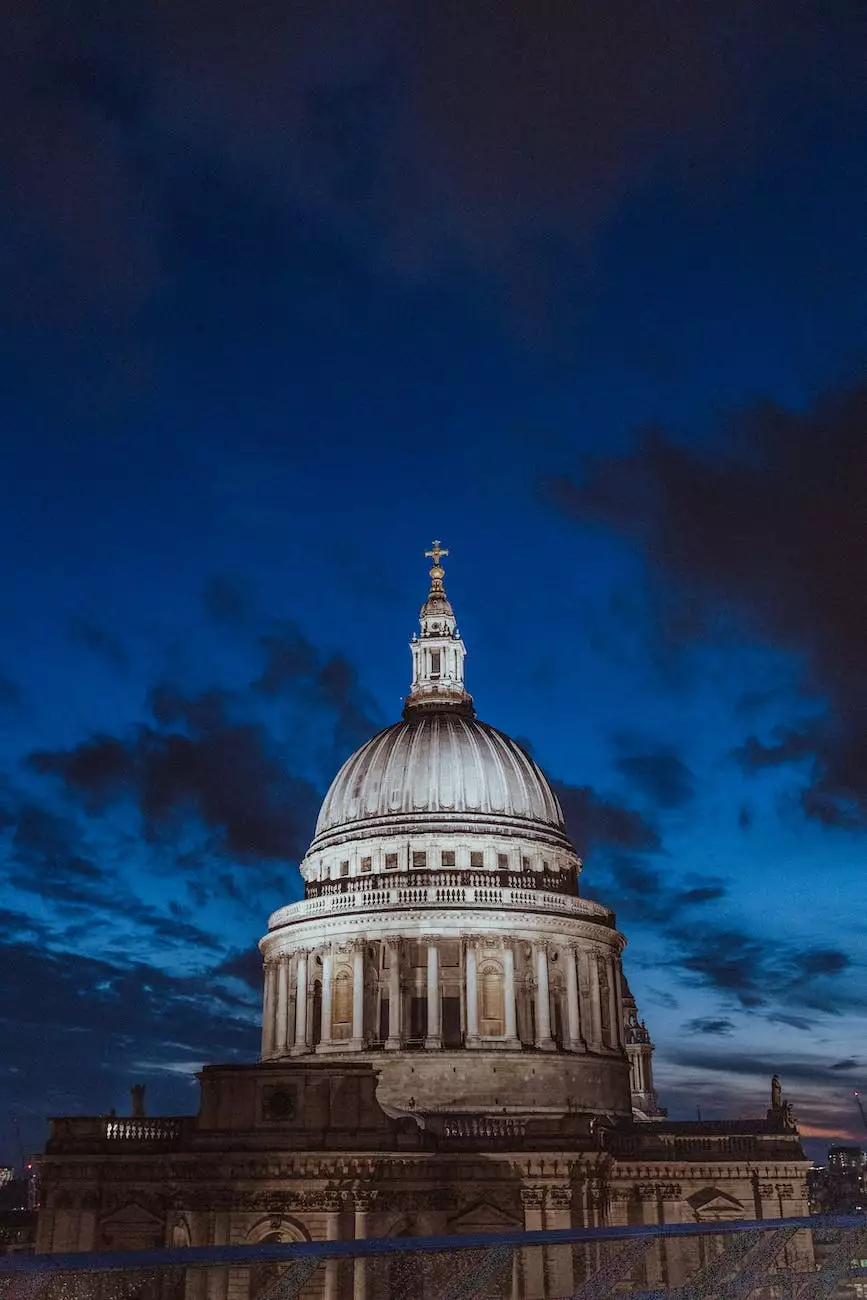 Welcome to the comprehensive Alcolyte Training provided by St. Paul's Lutheran Church in partnership with Lambs Road Tudor Cathedral. In this guide, we will take you through the details of alcolyte training, its significance, and how you can become a proficient alcolyte in your religious community.
What is Alcolyte Training?
Alcolyte training is specifically designed to prepare individuals to serve as alcolytes in their religious worship ceremonies. An alcolyte is responsible for assisting clergy members during religious services by performing various duties, such as carrying and lighting candles, carrying the processional cross, assisting with the preparation of the altar, and more.
At St. Paul's Lutheran Church, we believe that alcolytes play a vital role in enhancing the worship experience and creating a sacred atmosphere for the congregation. With our specialized training program, you can develop the necessary skills and knowledge to fulfill this important role with confidence and grace.
Why Alcolyte Training is Important
Alcolyte training is not only an opportunity to actively participate in religious ceremonies but also a chance to deepen your understanding of your faith. By actively engaging in the rituals and traditions of your religious community, you develop a stronger connection to your beliefs and foster a sense of belonging.
Moreover, alcolytes hold significant responsibilities during worship services. They ensure that everything runs smoothly, allowing the congregation to focus on their spiritual journey without any distractions. Through rigorous practice and training, alcolytes learn to handle different liturgical items, follow proper protocols, and act as a supportive presence for the clergy.
Becoming a Proficient Alcolyte
Mastering the art of alcolyting requires dedication, discipline, and a commitment to serving others. St. Paul's Lutheran Church, alongside Lambs Road Tudor Cathedral, is dedicated to providing a comprehensive training program that covers all the essential aspects of alcolyte service.
Training Components
Our alcolyte training program encompasses a wide range of knowledge and skills, aiming to equip you for various tasks during worship services. Here are some of the key components covered in our program:
Understanding Liturgical Items: You will learn about the different liturgical items used in worship services, such as candles, processional crosses, thuribles, and more. Discover their significance and how to handle them with reverence.
Proper Attire and Vestments: Dressing appropriately for the role is crucial. We will guide you on the appropriate attire, vestments, and accessories, ensuring you understand their symbolic meanings and how to wear them properly.
Eucharistic Preparation: Learn about the preparation of the Eucharist, including handling the bread and wine, understanding the order of service, and assisting with the setup of the altar.
Processional and Recessional: Gain proficiency in leading the processional and recessional, carrying the processional cross, and coordinating with other alcolytes and clergy members during these important ceremonial moments.
Mastering Liturgical Movements: We will teach you the proper movements, gestures, and positioning during different parts of the worship service. Develop a seamless flow that enhances the spiritual experience for everyone involved.
Becoming an Asset to Your Religious Community
By participating in our alcolyte training program, you have the opportunity to become an indispensable asset to your religious community. Your dedication and commitment to serving as an alcolyte contribute to the overall worship experience and help create a meaningful connection between the congregation and the divine.
Alcolytes not only learn to perform their duties with precision but also develop valuable life skills, such as teamwork, discipline, and a strong work ethic. These qualities can be applied beyond the church walls and positively impact various aspects of your personal and professional life.
Join Alcolyte Training at St. Paul's Lutheran Church
If you are passionate about your faith and eager to serve as an alcolyte, St. Paul's Lutheran Church and Lambs Road Tudor Cathedral offer the perfect platform to enhance your skills and knowledge. Our trained instructors and experienced clergy members will guide you every step of the way, ensuring you receive the highest level of training possible.
Take this opportunity to deepen your connection to your religious community, explore the rich traditions of worship, and become a proficient alcolyte. Contact St. Paul's Lutheran Church today to enroll in our alcolyte training program and embark on a fulfilling journey of spiritual service and growth.