Don't Doubt It - Trust
Dec 13, 2019
Welcome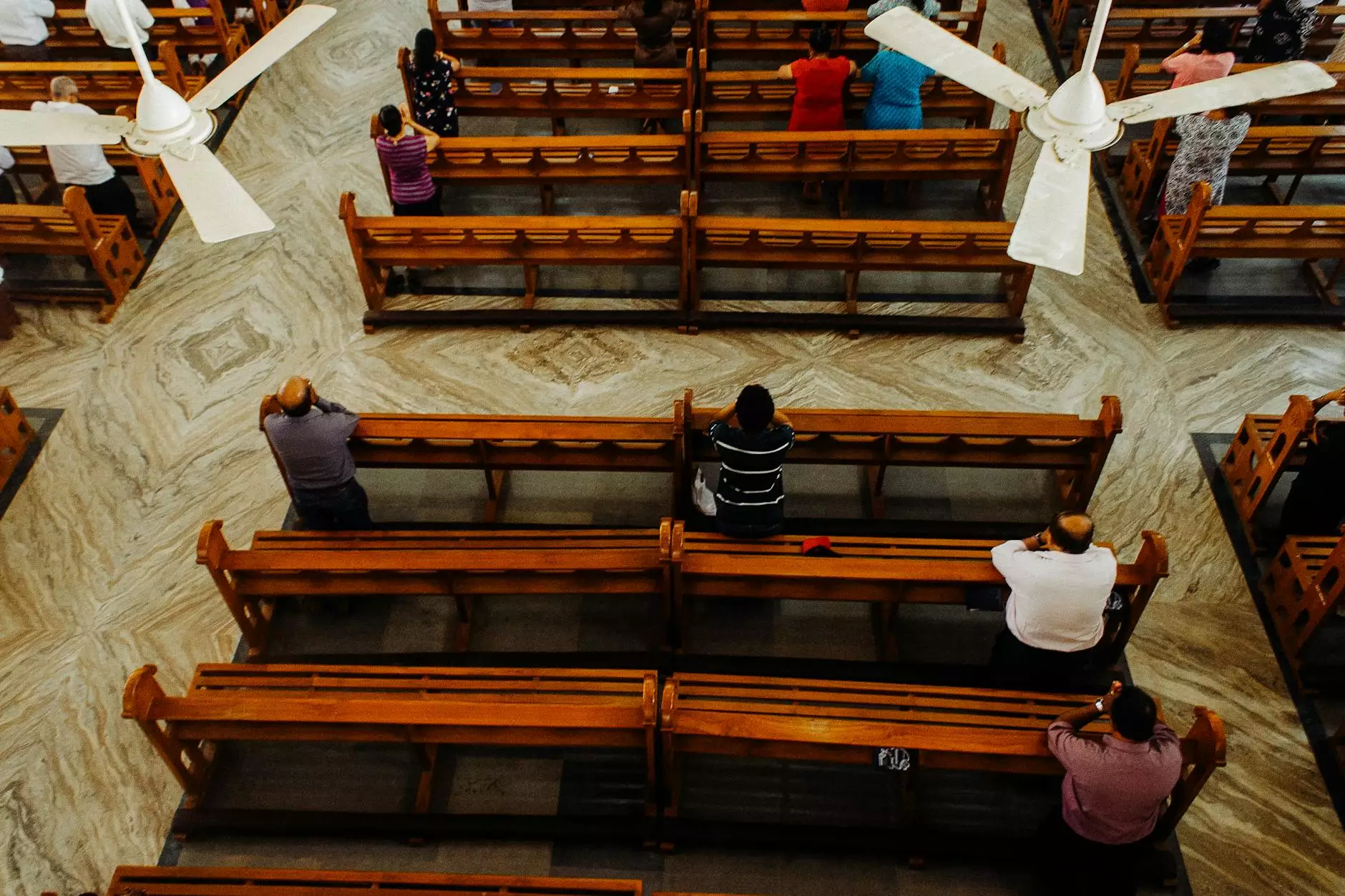 Unleash the Power of Trust at Eastminster | Erie
Welcome to Lambs Road Tudor Cathedral's Eastminster, a place where trust takes center stage in the realm of faith and beliefs. In this bustling community immersed in deep spiritual roots, we believe that trust is not merely an abstract concept, but a vital force that connects us to something greater, something eternal.
Why Trust Matters
Trust is the very foundation on which our spiritual journey is built. It binds us to our beliefs, empowers our faith, and fosters a sense of belonging within our community. When we trust, we allow ourselves to let go of doubt, worry, and fear, and embrace the peace that comes from knowing that we are guided and supported.
In a world where skepticism often prevails, trust stands tall as a beacon of hope. It invites us to relinquish control and surrender to a higher power, one that orchestrates the symphony of our lives. When we realize the significance of trust, we open ourselves up to profound transformation and limitless possibilities.
The Power of Trust in Faith
In matters of faith, trust plays a pivotal role. It bridges the gap between the seen and the unseen, allowing us to connect with the divine. By placing our trust in a higher power, we acknowledge that there is a purpose beyond our understanding and that we are part of a grand tapestry woven with love and compassion.
At Eastminster, we wholeheartedly embrace the power of trust in our worship and spiritual practices. Our vibrant community comes together to celebrate and express our faith with unwavering trust in God's divine plan. Through prayers, rituals, and fellowship, we cultivate an atmosphere of trust that nurtures and elevates our collective spirit.
The Journey of Trust
The journey of trust is a deeply personal and transformative experience. It requires courage, humility, and a willingness to let go of preconceived notions. When we embark on this journey, we discover the immense power that lies within vulnerability and surrender.
As we navigate the twists and turns of life, trust becomes our steadfast companion. It guides us through challenges, comforts us in times of sorrow, and amplifies our joy in moments of triumph. Trust whispers gentle reminders that we are never alone, that our faith will sustain us even through the darkest nights.
Building Trust in Community
Trust flourishes within the embrace of a strong and supportive community. At Eastminster, we strive to create an inclusive environment where every individual can feel safe and respected. Whether you are a long-time believer or someone seeking answers, our doors are open to you.
Through our various programs, events, and educational initiatives, we foster a sense of collective trust that transcends barriers. We nurture meaningful relationships, encourage open dialogue, and stand together in mutual support. In this atmosphere of trust and understanding, we strengthen not only our faith but also the bonds that unite us as one.
Embrace the Power of Trust Today
Today, we invite you to take a leap of faith and embrace the power of trust. Let Eastminster be your guiding light as you embark on an enriching spiritual journey. Allow trust to ignite a renewed sense of purpose, deepen your connection to the divine, and inspire you to live a life filled with love, compassion, and gratitude.
Discover why Lambs Road Tudor Cathedral's Eastminster stands out as a sanctuary of trust in Erie. Join our vibrant community of believers and experience the transformative power of unwavering trust. Together, let's nurture our faith, uplift our spirits, and create a future filled with infinite possibilities.