Are Bible Verses Copyrighted?
Apr 23, 2021
Resources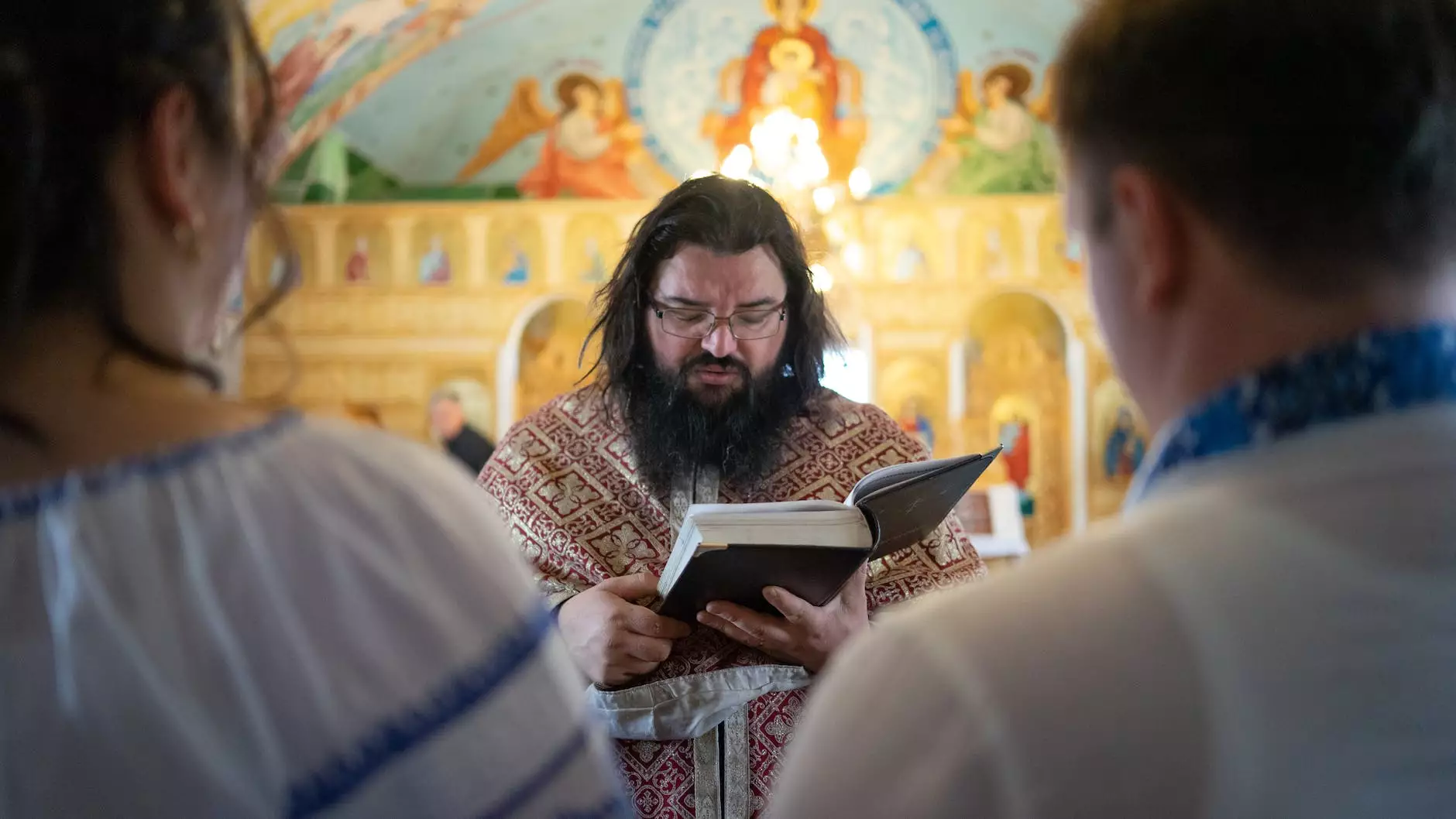 Welcome to Lambs Road Tudor Cathedral, a trusted resource for exploring faith and beliefs. In this article, we delve into the intriguing question: are Bible verses copyrighted? It's a topic that has sparked much debate and curiosity among scholars, religious communities, and individuals seeking spiritual guidance.
The Historical Context of Bible Verses
To fully understand the copyright status of Bible verses, it's crucial to first explore their historical origins. The Bible is a collection of religious texts that holds immense significance for millions around the world. It consists of various books, written by multiple authors across different time periods.
However, it's important to note that the composition and consolidation of the Bible took place centuries ago, long before copyright laws came into existence. The text of the Bible itself is considered to be part of the public domain, meaning it is not subject to copyright protection.
The Legal Implications
While the Bible as a whole is not copyrighted, there are situations where specific translations, interpretations, or compilations of Bible verses may be protected by copyright laws. These copyrights are typically associated with modern translations, study guides, commentaries, and other derivative works.
It's worth noting that copyright laws vary across countries, and the specifics of what is protected can differ as well. In some cases, the copyright owner may claim exclusive rights to their specific arrangement or paraphrase of Bible verses. However, it's essential to strike a balance between respecting intellectual property rights and upholding the principles of religious freedom and access to sacred texts.
The Intersection of Faith and Copyright
The question of whether Bible verses should be copyrighted is a complex one, as it raises important considerations about the relationship between faith, scholarship, and legalities. On one hand, copyright protection can encourage the creation of high-quality resources and translations, ensuring accuracy and aiding comprehension for readers.
On the other hand, some argue that restricting access to Bible verses through copyright can inhibit the spread of religious teachings and limit the ability of individuals to freely engage with scripture. The matter becomes even more nuanced when considering the importance of religious texts in worship, education, and spiritual growth.
Navigating the Use of Bible Verses
Given the complexities surrounding the copyright status of Bible verses, it's prudent for individuals and organizations to be aware of best practices when using them in various contexts.
1. Personal Study and Reflection
For personal study and reflection, individuals are generally free to use and quote Bible verses from any translation or version. It's encouraged to provide proper attribution, citing the specific version and publisher if applicable, as a sign of respect for the work that has gone into translating and disseminating these texts.
2. Worship and Religious Services
In the context of worship and religious services, Bible verses are often quoted or read aloud. It's important to observe the guidelines established by the religious community or denomination, as they may have specific preferences or guidelines regarding translations and usage.
3. Educational and Academic Settings
In educational and academic settings, proper citation and acknowledgment of the source are essential. When referencing Bible verses in research papers, essays, or academic publications, it's recommended to adhere to the established citation styles such as MLA or APA, and provide detailed information about the translation used.
4. Publication and Public Use
When it comes to publishing or publicly using Bible verses in books, websites, or other media, it's crucial to exercise caution and ensure compliance with applicable copyright laws. Whenever possible, seek permission from the copyright holder, especially when working with modern translations or derivative works.
Conclusion
In summary, while the text of the Bible itself is not subject to copyright, individual translations, interpretations, and compilations of Bible verses may be protected. The question of whether Bible verses should be copyrighted is a multifaceted one, requiring a delicate balance between intellectual property rights and the broader principles of religious freedom and access to sacred texts.
At Lambs Road Tudor Cathedral, we strive to create an inclusive space that fosters dialogue and understanding. Explore our collection of resources on faith and beliefs, and join us on this enriching journey of spiritual exploration and discovery.