The Shield of Faith: Defending Your Spiritual Journey at Lambs Road Tudor Cathedral
Jan 20, 2020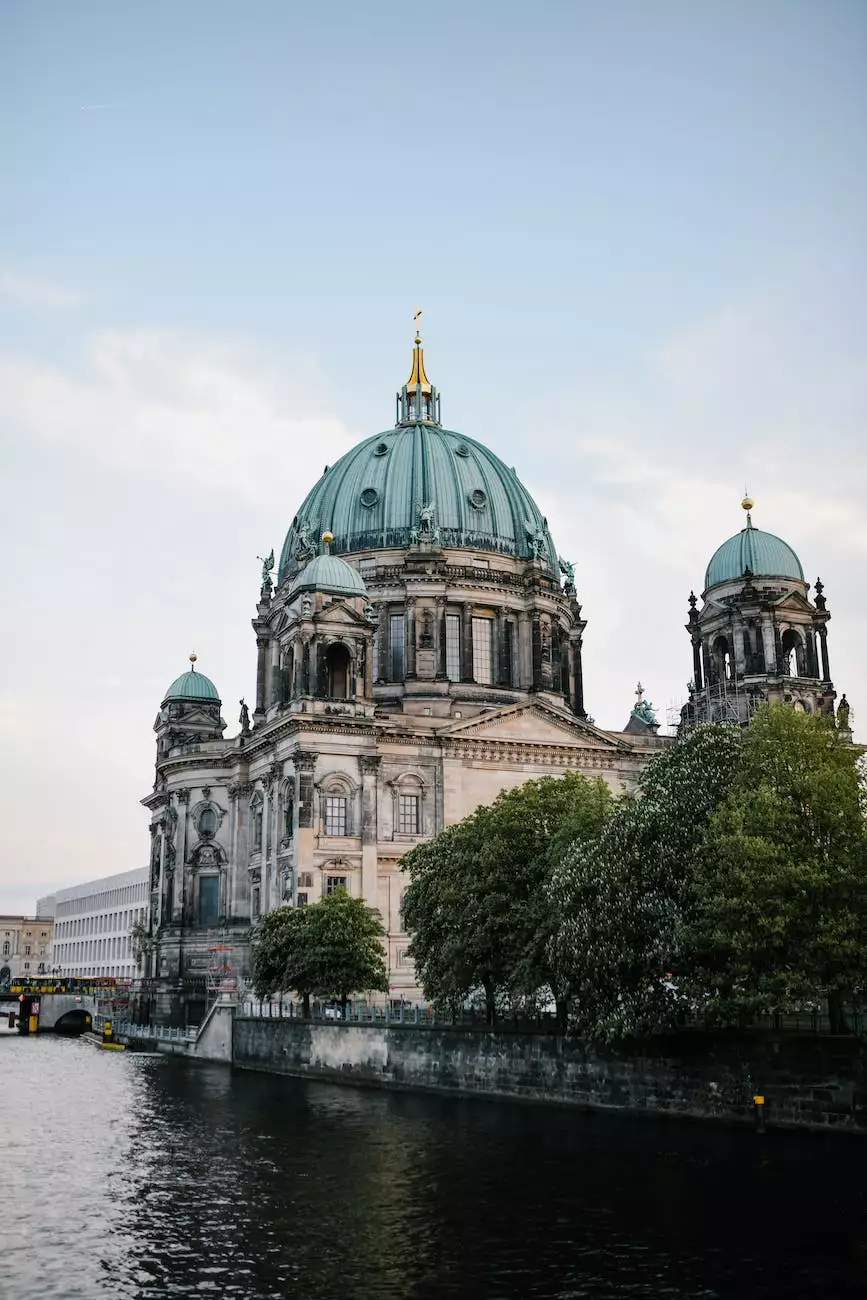 Welcome to Lambs Road Tudor Cathedral, your destination for spiritual growth and exploration. Within our serene walls, you will find a sanctuary of faith, a place where believers gather to nurture their spirituality and deepen their relationship with God. In our quest to provide comprehensive guidance on matters of faith and beliefs, we present to you our insightful exploration of the Shield of Faith.
Unveiling the Meaning of the Shield of Faith
Within the realm of spirituality, the Shield of Faith stands tall as a potent symbol of protection and resilience. Derived from biblical teachings, it represents an unwavering trust in God's divine power and sustenance. Just as a physical shield guards a warrior against attacks, the Shield of Faith shields believers from doubts, fears, and spiritual attacks.
At Lambs Road Tudor Cathedral, we believe that understanding the essence of spiritual symbolism is paramount to fostering deeper connection with our faith. The Shield of Faith serves as an important reminder that God is our ultimate source of strength, even during times of adversity and uncertainty.
The Pragmatic Application of the Shield of Faith
Now that we have uncovered the profound meaning behind the Shield of Faith, let us explore its practical application in our daily lives. Lambs Road Tudor Cathedral offers invaluable guidance on how to wield the Shield of Faith effectively, equipping you with practical tools to navigate life's challenges.
1. Fortifying Your Beliefs
Belief systems form the foundation of our spirituality. Through the Shield of Faith, we encourage you to fortify your beliefs by diligently studying scripture and connecting with fellow believers. By immersing yourself in God's word, you strengthen your shield, enhancing its protective properties and reinforcing your spiritual resilience.
2. Dispelling Doubts and Fears
In the midst of life's trials, doubts and fears can threaten to weaken our faith. However, armed with the Shield of Faith, you can counter these negative forces. By casting your anxieties upon God and embracing His promises, your shield becomes an impregnable barrier against doubt and fear.
3. Fostering a Supportive Community
At Lambs Road Tudor Cathedral, we understand the profound impact of a supportive community on one's spiritual journey. Merging the Shield of Faith with the power of community, we encourage you to engage in a fellowship with fellow believers. Together, you can strengthen each other's shields, foster lasting bonds, and grow in your faith collectively.
Unlocking the Spiritual Power within the Shield of Faith
As we continue to explore the remarkable facets of the Shield of Faith, it is essential to highlight the immense spiritual power it holds. Encased within this shield, believers find the strength to overcome adversity, protect their spirits, and stand firm in their faith.
1. Divine Protection and Guidance
Placing your trust in the Shield of Faith opens doors to divine protection and guidance. With your shield held high, you invite God's grace and favor into your life. Just as a shield deflects harmful blows, the Shield of Faith deflects negativity, ensuring that you remain grounded in God's unfailing love and wisdom.
2. Strengthened Spiritual Discernment
Through the Shield of Faith, you gain heightened spiritual discernment. This discernment empowers you to distinguish truth from falsehood, enabling you to make wise choices aligned with God's purpose for your life. As your shield grows stronger, your ability to discern becomes keener, paving the way for a life rooted in spiritual clarity.
3. Received Blessings and Miracles
Immersing yourself in the Shield of Faith connects you to an abundant source of blessings and miracles. When you trust in God's power and allow the shield to guide your steps, you position yourself to receive divine interventions. These blessings and miracles illuminate your path, infusing your spiritual journey with awe-inspiring wonders.
Embrace the Shield of Faith at Lambs Road Tudor Cathedral
Now that you have delved into the rich symbolism, practical application, and spiritual power of the Shield of Faith, we invite you to embrace its transformative influence at Lambs Road Tudor Cathedral. Our community of believers stands ready to guide and support you as you embark on a remarkable journey of faith.
Within the serene walls of our cathedral, you will discover a safe haven where the Shield of Faith becomes an integral part of your spiritual armor. Strengthen your beliefs, dispel doubts and fears, and embrace the power of community, all as you immerse yourself in the shield's unwavering protection.
Visit us at Lambs Road Tudor Cathedral and unlock the limitless potential that lies within the Shield of Faith. Together, let us stand firm, confident, and unyielding in the face of life's trials, fortified by the enduring power of our faith.