Sermon Series — Pathway Church
Apr 11, 2019
Events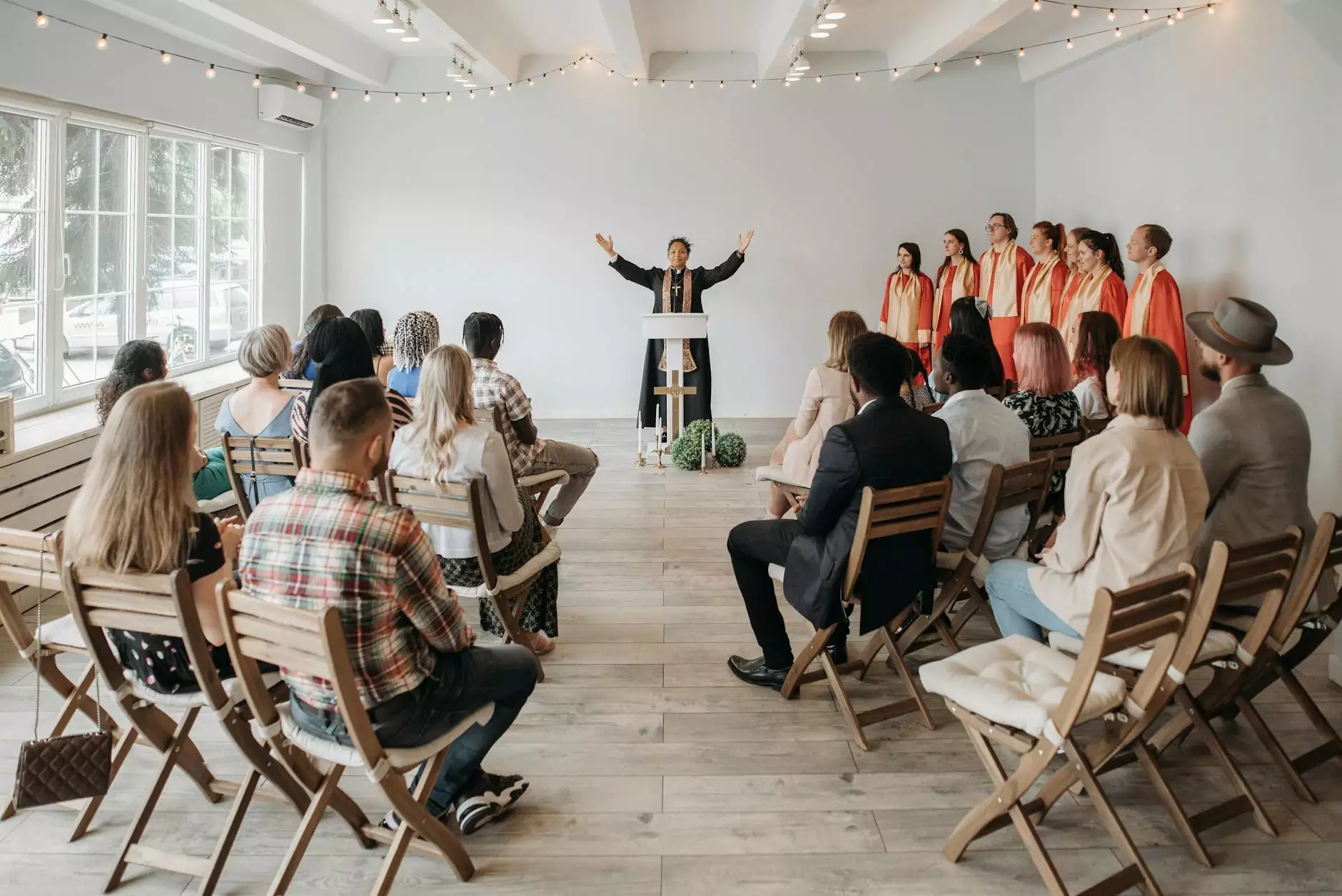 Discover Inspirational Sermons at Lambs Road Tudor Cathedral
Welcome to the Sermon Series page of Lambs Road Tudor Cathedral. As a community-centered place of worship dedicated to fostering faith and beliefs, we are delighted to present a collection of captivating sermons that provide spiritual guidance, insight, and inspiration. Our diverse range of sermon series covers various topics and biblical teachings, offering a rich and fulfilling experience for our congregation and online visitors.
Deepen Your Spiritual Journey
At Lambs Road Tudor Cathedral, we believe that nurturing one's spiritual well-being is essential for personal growth and a strong sense of community. Our sermon series are carefully curated to address the needs and interests of individuals seeking to deepen their spiritual journey. Whether you're a long-time follower of the faith or just beginning to explore your beliefs, our sermons offer a welcoming space to learn, reflect, and connect with others on a similar path.
Embracing Diversity in Sermon Series
We understand that diversity is a fundamental aspect of the human experience, and it is reflected in our sermon series. By embracing various perspectives, cultural backgrounds, and spiritual traditions, we ensure that our congregation and online visitors feel represented and included. Our dedicated team of pastors and guest speakers from across the globe deliver powerful sermons that resonate with individuals from all walks of life.
Exploring Engaging Topics
Our sermon series cover an array of engaging topics designed to address both timeless biblical teachings and contemporary issues. From exploring the life of Jesus and understanding the power of prayer to addressing relevant societal challenges, our sermons provide practical guidance and thought-provoking insights. Each sermon is meticulously crafted to offer comprehensive and detailed interpretations, helping individuals navigate their faith in a rapidly changing world.
A Welcoming Online Community
In addition to our physical gatherings, Lambs Road Tudor Cathedral extends its reach to individuals around the globe through our online platform. We understand the importance of accessibility and strive to create a welcoming online community where individuals can find solace, connect with others, and engage in meaningful discussions surrounding our sermon series. Through our website, you can access a vast library of past sermons, allowing you to continue your spiritual journey from the comfort of your own home.
Join Us for Transformational Sermons
At Lambs Road Tudor Cathedral, we invite you to join us for our transformational sermons that aim to deepen your faith and provide you with the guidance you seek. Whether you attend our physical gatherings or explore our sermon series online, you are assured a warm and welcoming space where you can encounter spiritual growth, connect with fellow believers, and find solace. Embark on a journey of discovery and enlightenment through our enriching sermon series at Lambs Road Tudor Cathedral.
Stay Connected
To stay connected with Lambs Road Tudor Cathedral and receive updates on our latest sermon series, be sure to follow us on social media platforms such as Facebook, Twitter, and Instagram. We also encourage you to sign up for our newsletter to stay informed about upcoming events, guest speakers, and opportunities for spiritual growth within our vibrant community.
Explore Our Sermon Series Today
Begin your spiritual journey with Lambs Road Tudor Cathedral by exploring our captivating sermon series. We invite you to browse through our extensive collection of sermons, each one providing valuable insights and guidance. Whether you're seeking comfort, inspiration, or a deeper understanding of your faith, our sermon series offer an enriching experience for individuals of all ages and backgrounds.
Join us at Lambs Road Tudor Cathedral and discover the transformative power of our sermon series. Experience the warmth of our community as we come together to learn, grow, and foster a stronger faith in a world that often challenges us. Start exploring our sermon series today and embark on a path towards spiritual enlightenment and fulfillment!