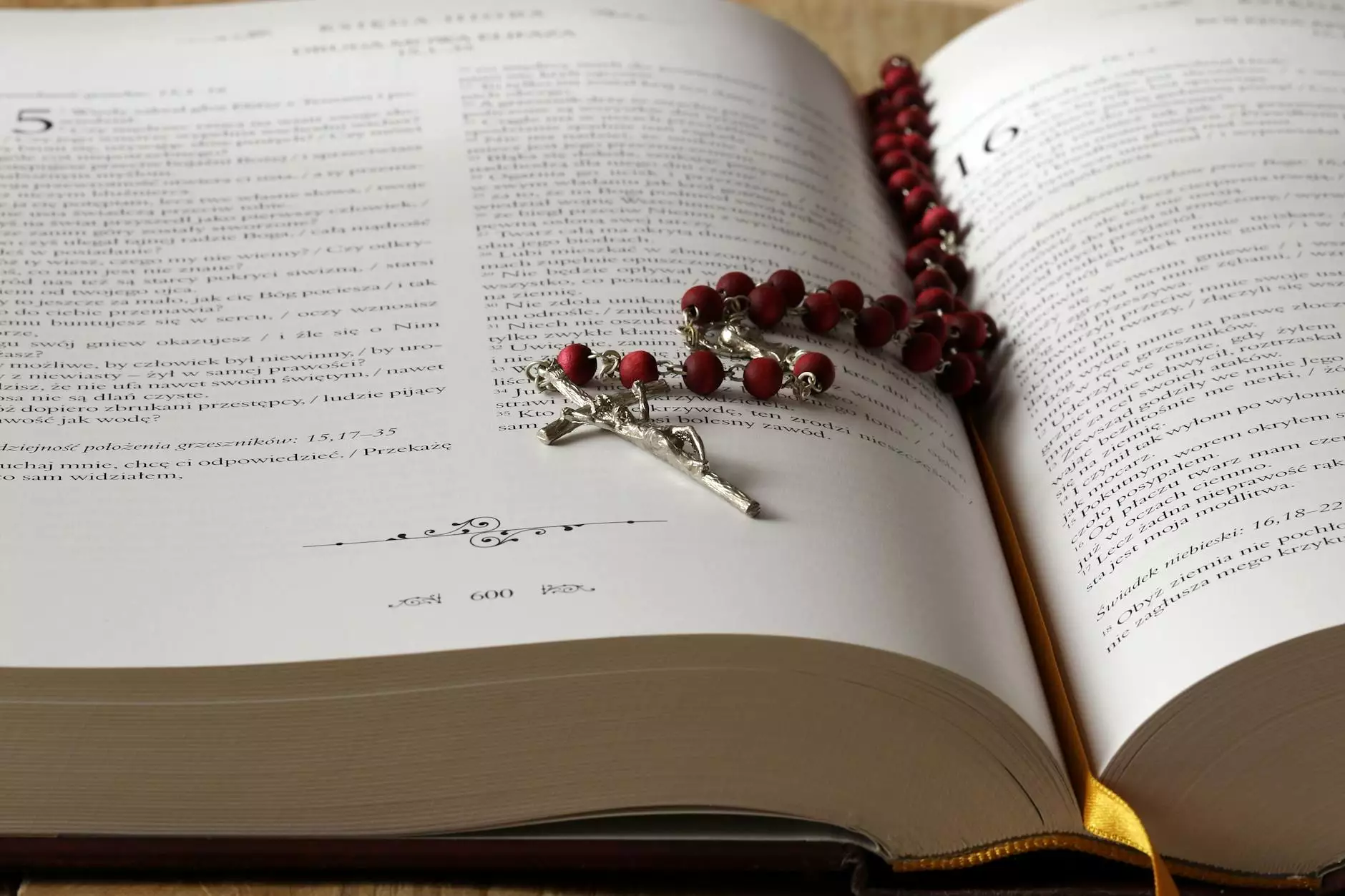 The Power of Endurance in Faith and Beliefs
Welcome to the Lambs Road Tudor Cathedral's guide on the topic of endurance. At Crossway Church, we believe that endurance plays a significant role in strengthening our faith and beliefs. In this comprehensive guide, we will delve deep into the concept of endurance, its importance in our spiritual journey, and provide practical tips on how to cultivate endurance in various areas of life.
Understanding Endurance
Endurance is the ability to persist through challenges, difficulties, and trials. It is a character trait that allows us to remain steadfast in our beliefs, values, and commitments, even in the face of adversity. Endurance is not just about surviving but thriving, finding the inner strength to overcome obstacles and emerge stronger.
The Role of Endurance in Our Spiritual Journey
In our faith and beliefs, endurance is essential. It teaches us perseverance and shapes our character as we navigate the ups and downs of life. Endurance strengthens our relationship with God and enables us to trust in His plan even when circumstances seem bleak. It helps us develop patience, faith, and resilience, enabling us to face the challenges of life with unwavering hope.
The Benefits of Cultivating Endurance
Cultivating endurance brings forth numerous benefits in our lives. It equips us with the ability to face trials head-on, rather than succumbing to fear or despair. Endurance helps us develop a positive mindset and a "never give up" attitude, which can lead to personal growth and overall well-being. It enables us to overcome obstacles, achieve our goals, and inspire others through our unwavering determination.
Practical Steps to Cultivate Endurance
1. Nurturing a Strong Spiritual Foundation
A strong spiritual foundation serves as a bedrock for endurance. Engaging in regular prayer, reading sacred texts, and participating in meaningful religious practices helps deepen our faith and strengthen our endurance. Surrounding ourselves with like-minded individuals who share our beliefs can also provide valuable support and encouragement along the journey.
2. Seeking Wisdom and Understanding
Endurance requires wisdom and understanding. It is essential to seek knowledge and wisdom from trusted sources, such as mentors, spiritual leaders, and educational resources. Engaging in study and reflection helps us develop a deeper understanding of our faith and equips us to face challenges with a well-informed perspective.
3. Developing Resilience Through Prayer and Meditation
Prayer and meditation are powerful tools that help cultivate resilience and inner strength. Taking time each day to connect with a higher power, to reflect, and seek guidance strengthens our faith and provides us with the endurance needed to face obstacles head-on. Spiritual practices like meditation promote mental clarity and emotional well-being, enabling us to navigate life's challenges with a calm and centered mindset.
4. Embracing Challenges as Opportunities for Growth
Instead of fearing challenges, we should embrace them as opportunities for growth. Viewing obstacles as stepping stones rather than roadblocks can transform our mindset and strengthen our endurance. With each challenge overcome, we develop resilience, learn valuable life lessons, and become better equipped to face future trials with confidence.
Conclusion
In conclusion, endurance is a powerful attribute that plays a crucial role in our faith and beliefs. It allows us to weather the storms of life, grow in our personal and spiritual journey, and inspire others through our unwavering determination. By nurturing a strong spiritual foundation, seeking wisdom, developing resilience, and embracing challenges, we can cultivate endurance in all aspects of life. Join us at Crossway Church as we embrace the power of endurance on our spiritual journey.
Category: Community and Society - Faith and Beliefs Website: Lambs Road Tudor Cathedral