Faith Stories - Pathway Church
Apr 12, 2019
Resources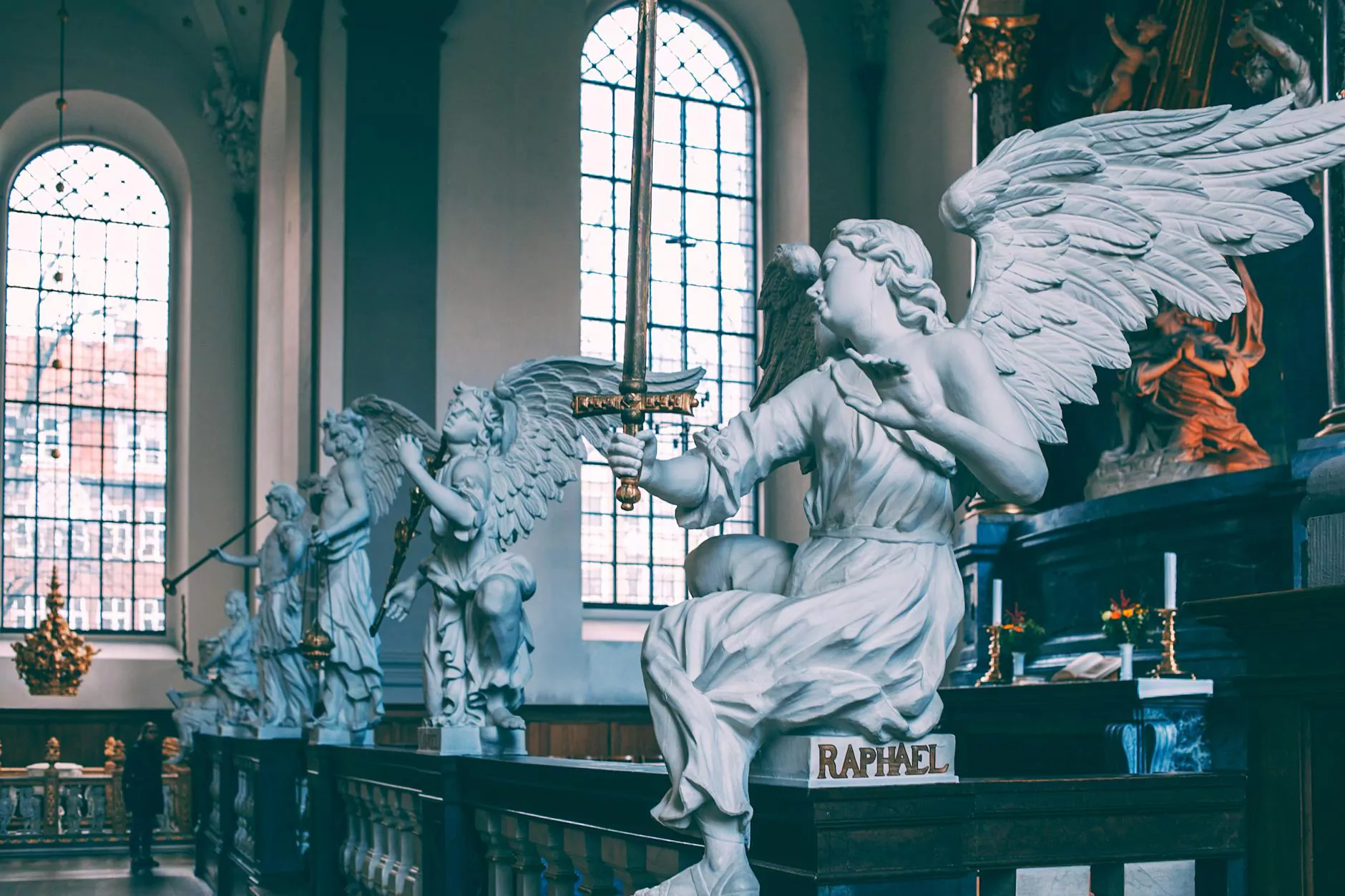 Welcome to Faith Stories, an inspiring collection of personal journeys within the Pathway Church community at Lambs Road Tudor Cathedral. Our shared belief in the power of faith has brought us together, creating a beautiful tapestry of stories that uplift, inspire, and transform lives. From moments of profound healing to incredible acts of kindness, our faith stories showcase the immeasurable power of God's love and grace.
Discover the Transformative Power of Faith
At Pathway Church, we believe that faith has the potential to change lives. It serves as a beacon of hope, guiding individuals through life's challenges and providing them with a sense of purpose and belonging. Through our Faith Stories, we aim to share the remarkable journeys of members within our community who have experienced these transformative effects firsthand.
Overcoming Adversity: Stories of Strength and Resilience
In the face of adversity, faith has the power to empower individuals to rise above their circumstances. Our Faith Stories highlight remarkable tales of strength and resilience, where individuals have found solace and hope amidst trials and tribulations. These powerful narratives offer inspiration to those in search of light in their own struggles.
Finding Purpose: Stories of Divine Calling
In the midst of life's uncertainties, faith can reveal a higher calling. Our Faith Stories feature individuals who have discovered their true purpose through their relationship with God. Whether it's a career change, a selfless act of service, or a newfound passion, these stories remind us that embracing our faith can lead us to fulfilling paths we may have never imagined.
Healing and Restoration: Stories of Miracles and Redemption
One of the most remarkable aspects of faith is its ability to bring about healing and restoration. Our Faith Stories share accounts of miracles and redemption, where individuals have experienced profound spiritual, emotional, and physical healing. These stories serve as a testament to the power of God's love and offer hope to those seeking restoration in their own lives.
Join Pathway Church: A Community Rooted in Faith
Pathway Church welcomes individuals from all walks of life, embracing the diversity that makes our community thrive. As you explore the Faith Stories within our website, you'll come to understand the inclusive nature of our congregation and the collective belief in God's unconditional love and acceptance.
Worship and Fellowship: Engaging in a Spirit-filled Community
Our community at Lambs Road Tudor Cathedral is dedicated to fostering an environment of spiritual growth and fellowship. We invite you to join us for our uplifting worship services, where we unite in prayer, praise, and scripture. Through the connections formed within our church family, you'll find a supportive network that celebrates your journey of faith.
Service and Mission: Impacting Lives through Outreach
At Pathway Church, we recognize the importance of serving others and making a difference in the world. As you immerse yourself in our Faith Stories, you'll witness the various initiatives our congregation undertakes to positively impact lives. Whether it's through community outreach programs, charitable endeavors, or spreading God's love internationally, our church is committed to being a catalyst for positive change.
Learning and Growth: Nurturing a Lifelong Journey of Faith
Our Faith Stories are not only a source of inspiration but also a means for personal growth and spiritual awakening. At Pathway Church, we offer a range of educational resources, Bible studies, and fellowship opportunities that encourage continuous learning and exploration of one's faith. Our desire is to support our members as they embark on a lifelong journey of deepening their relationship with God.
Connect with Our Community Today
We invite you to join us on this transformative journey of faith as we navigate life's joys and challenges together. Explore our Faith Stories, participate in our worship services, get involved in our community initiatives, and embrace the love and grace that Pathway Church has to offer. Start your own faith story with us today.
Contact Us
If you have any questions or would like more information about Pathway Church or Lambs Road Tudor Cathedral, please feel free to reach out to us. Connect with our friendly staff, who are always ready to assist you on your path towards spiritual growth and discovery. We look forward to hearing from you soon.
© 20XX Lambs Road Tudor Cathedral. All rights reserved. | Category: Community and Society - Faith and Beliefs