Welcome to Volunteer at CCV - Christ's Church of the Valley
Dec 28, 2019
Community Outreach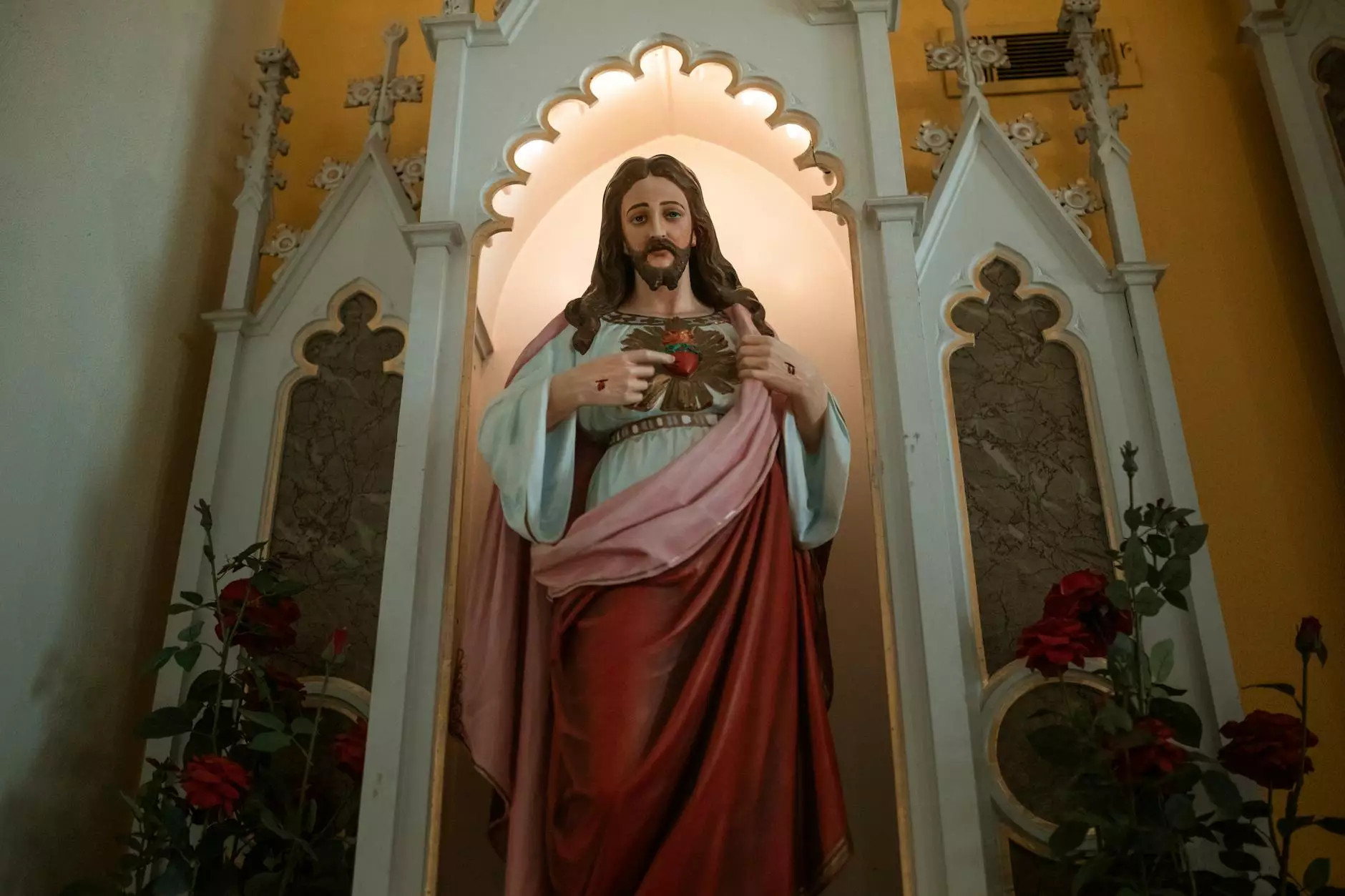 Join our Community and Make a Difference
Are you looking for an opportunity to give back to your community and make a positive impact on the lives of others? Look no further! As a volunteer at CCV - Christ's Church of the Valley, you have the chance to be part of a vibrant community dedicated to serving and uplifting others.
At Lambs Road Tudor Cathedral, we believe in the power of faith and compassion to transform lives. Our mission is to create a nurturing environment where everyone feels welcome and supported. By volunteering with us, you can contribute to this mission and help us create a positive change.
Whether you are passionate about helping the homeless, supporting families in need, or seeking to make a difference in the lives of children, we have a variety of volunteer opportunities available for you. With our diverse range of programs and initiatives, there is something for everyone.
Why Volunteer with us?
When you choose to volunteer at CCV - Christ's Church of the Valley, you become part of a supportive and close-knit community of individuals who share your passion for making a difference. Here are some compelling reasons why volunteering with us is a rewarding experience:
Impact: By volunteering your time and skills, you have the power to make a tangible impact on the lives of those in need. Your efforts can bring hope, joy, and positive change to the individuals and families we serve.
Growth and Development: Volunteering provides an opportunity for personal growth and development. You can learn new skills, gain valuable experience, and broaden your perspectives by interacting with different people from diverse backgrounds.
Community: Our volunteers are an integral part of our community. By joining us, you become part of a supportive network of like-minded individuals who are passionate about serving others.
Gratitude and Fulfillment: The act of giving back is often accompanied by a sense of gratitude and fulfillment. Volunteering allows you to experience the joy of helping others, and this satisfaction can greatly enhance your overall well-being.
Volunteer Opportunities
We offer a wide range of volunteer opportunities that cater to various interests and skillsets. Here are some areas where you can make a difference:
Supporting the Homeless
If you have a heart for helping the homeless, we have programs in place to support and provide resources to those in need. Whether it's serving meals at a local shelter or assisting with outreach initiatives, your contribution can bring comfort and hope to those experiencing homelessness.
Family Support
Our family support programs aim to strengthen families and provide assistance in times of crisis. As a volunteer, you can lend a helping hand by offering emotional support, facilitating workshops, organizing events, or providing practical resources to families facing challenges.
Children's Programs
Children are our future, and we strive to create a nurturing environment where they can flourish. By volunteering in our children's programs, such as mentoring or tutoring, you can play a crucial role in shaping young lives and empowering them to reach their full potential.
Community Outreach
Our community outreach initiatives aim to build bridges and foster a sense of belonging. As a volunteer, you can be involved in organizing events, coordinating fundraisers, or engaging with different community groups to promote unity and inclusivity.
How to Get Involved
Getting involved as a volunteer at CCV - Christ's Church of the Valley is easy and rewarding. Follow these simple steps to start making a difference:
Explore Volunteer Opportunities: Take a look at our website to discover the various volunteer programs and initiatives we offer. Identify the ones that align with your interests and skills.
Submit your Application: Fill out our volunteer application form online or contact our volunteer coordinator to express your interest. We will guide you through the process and help you find the perfect role for your skills and interests.
Attend Orientation: Once your application is accepted, you will be invited to attend an orientation session. This will provide you with an overview of our organization, the specific volunteer roles available, and the expectations we have from our volunteers.
Start Volunteering: Once you have completed the orientation, you are ready to start making a difference. We will provide ongoing support, training, and resources to ensure you have a fulfilling and impactful volunteer experience.
Join Us in Making a Difference Today
Don't miss this opportunity to join CCV - Christ's Church of the Valley as a volunteer and contribute to the betterment of our community. Together, we can make a difference, one act of kindness at a time.
Contact us today to learn more about our volunteer programs and how you can get involved. We look forward to welcoming you to our community of compassionate individuals committed to making the world a better place.
© 2021 Lambs Road Tudor Cathedral. All rights reserved.