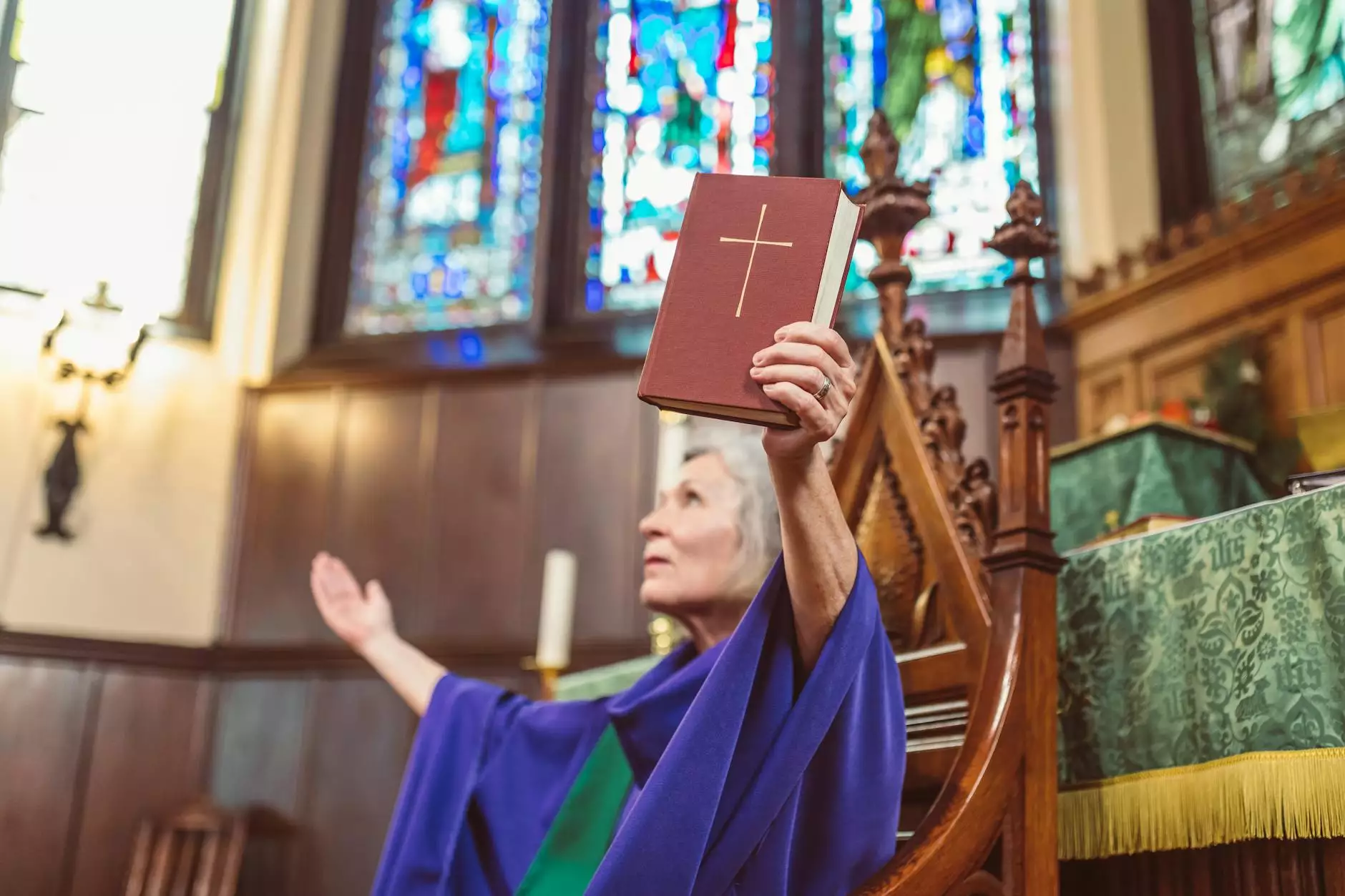 Pathway Church
Welcome to the blog of Pastor Jeff at Pathway Church, a vibrant spiritual community within the esteemed Lambs Road Tudor Cathedral. Here, we delve into various topics that encompass faith, beliefs, and community, offering you a unique perspective on your spiritual journey. Pastor Jeff takes pride in sharing his experiences and insights, inspiring individuals to deepen their faith, grow in understanding, and embrace a life filled with hope and love.
Embracing Your Spiritual Journey
Each of us embarks on a spiritual journey, seeking enlightenment, understanding, and a connection with something greater than ourselves. At Pathway Church, we believe that this journey is both personal and communal. It is a path of self-discovery, introspection, and growth.
Through Pastor Jeff's blog, we aim to nurture and guide you on this journey. Our articles cover a wide range of topics, from biblical interpretations and inspirational stories to exploring the role of faith in modern society. We strive to provide you with the tools, knowledge, and inspiration needed to navigate the challenges and triumphs you encounter along the way.
Exploring Faith and Beliefs
One of the core aspects of our blog is the exploration of faith and beliefs. Pastor Jeff understands the importance of questioning, seeking answers, and finding your own truths. Through thought-provoking articles, he encourages you to examine your beliefs, challenge preconceived notions, and deepen your understanding of the divine.
Our blog posts delve into a wide range of theological and philosophical topics. From discussions on the nature of God and the meaning of life to analysis of biblical texts and the relevance of faith in a rapidly changing world, you'll find a rich landscape of ideas to engage with.
Fostering Community and Connection
At Pathway Church, we believe that faith and beliefs are not solitary pursuits but inherently communal. Our blog serves as a platform for fostering a strong sense of community, where individuals can connect and engage in meaningful discourse.
Engaging with our blog allows you to become part of a larger network of individuals who share a common desire to enrich their spiritual lives. Through comments, discussions, and guest contributions, we aim to create an inclusive space where ideas can be shared, perspectives can be expanded, and connections can be forged.
Join Us on the Journey
Whether you're just beginning your spiritual journey or have been seeking answers for years, Pastor Jeff's blog at Pathway Church invites you to embark on a meaningful, transformative experience. Delve into our articles, engage with our community, and discover the beauty of faith, beliefs, and community in your life.
Find insights from Pastor Jeff
Gain new perspectives on faith and beliefs
Connect with a vibrant spiritual community
Engage in thoughtful discourse
Deepen your understanding of spirituality
Embrace a life filled with hope and love
Join us on this extraordinary journey today. Together, let's explore, grow, and inspire!