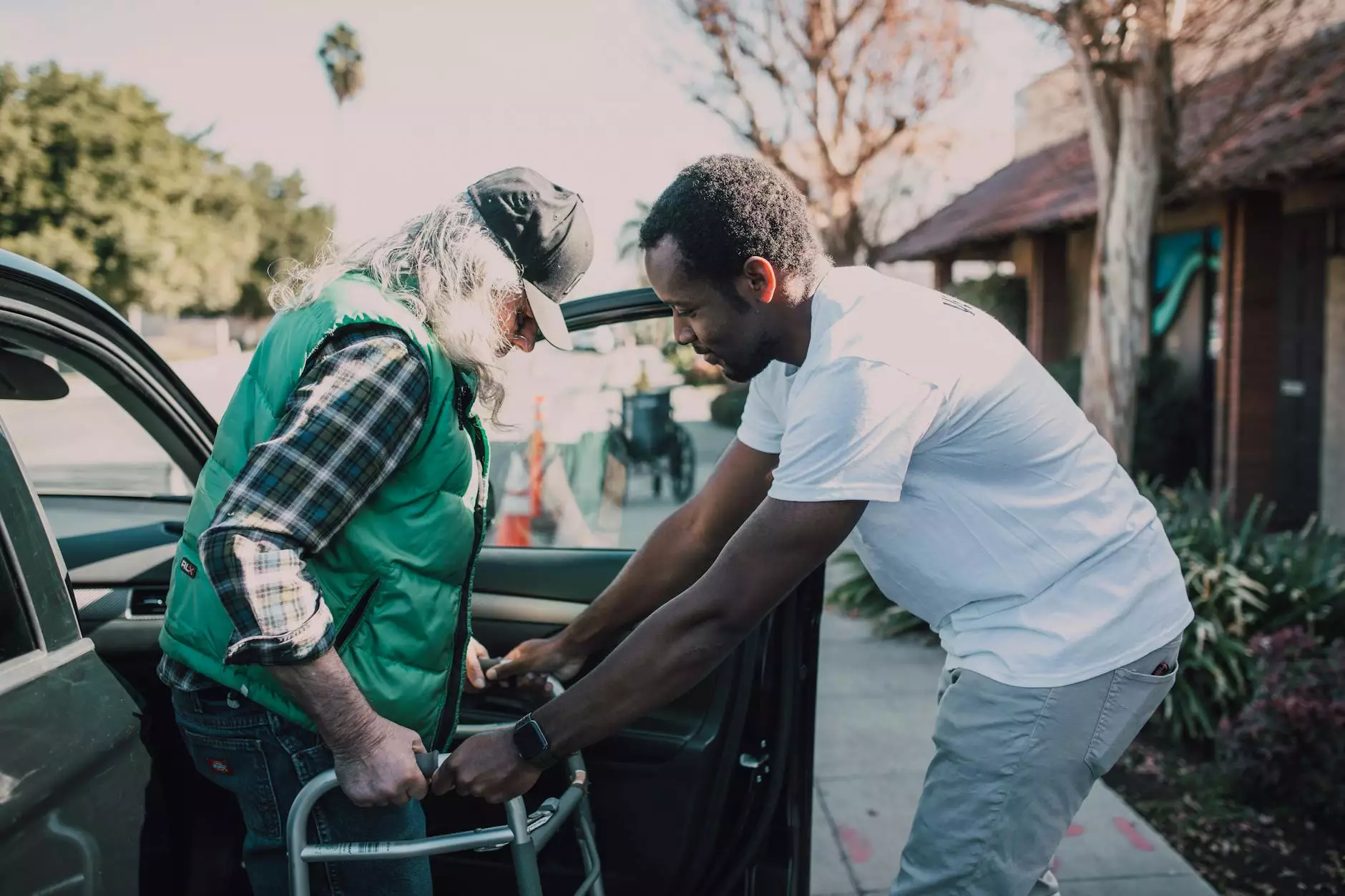 Introduction
Welcome to Lambs Road Tudor Cathedral's Local Mission Organizations page! As a pillar of the community in the category of Community and Society - Faith and Beliefs, we are committed to supporting various mission initiatives that promote positive change and spiritual growth. In this comprehensive guide, we will explore the local mission organizations we collaborate with and the impactful work they do within our community.
1. Organization A - Empowering the Underprivileged
Organization A is dedicated to transforming the lives of the underprivileged through their comprehensive approach. They provide access to basic necessities such as food, shelter, and healthcare to those in need. Additionally, they empower individuals by offering educational programs, skill development opportunities, and job placement assistance. By actively supporting and partnering with Organization A, together we can make a lasting impact on the lives of the less fortunate within our local community.
2. Organization B - Promoting Mental Health
Mental health is a critical aspect of overall well-being, and Organization B is at the forefront of promoting mental health awareness and support within our community. They offer counseling services, support groups, and workshops to individuals struggling with various mental health challenges. By partnering with Organization B, Lambs Road Tudor Cathedral aims to destigmatize mental health issues and provide a safe space for individuals to seek help and healing.
3. Organization C - Environmental Conservation
At Lambs Road Tudor Cathedral, we recognize the importance of preserving our environment for future generations. Organization C is dedicated to environmental conservation, sustainable practices, and educating the community about the significance of protecting our natural resources. Through collaborative efforts with Organization C, we aim to promote environmental consciousness and implement eco-friendly initiatives within our community.
4. Organization D - Empowering Youth
Our youth are the future leaders of our community, and Organization D is committed to empowering them through various programs and initiatives. They offer mentorship, educational support, and leadership development opportunities to help young individuals reach their full potential. By joining forces with Organization D, Lambs Road Tudor Cathedral is investing in the future of our community, nurturing a generation of confident and capable leaders.
5. Organization E - Supporting Local Farmers
Supporting local farmers and promoting sustainable agriculture is essential for building a resilient and self-reliant community. Organization E works directly with local farmers to ensure fair trade practices, provides education on organic farming methods, and helps create market access for their produce. Lambs Road Tudor Cathedral shares the vision of a thriving local agriculture industry and collaborates with Organization E to promote sustainable farming practices and showcase locally sourced food.
6. Organization F - Fostering Interfaith Harmony
In a diverse community, fostering interfaith harmony and understanding is crucial. Organization F actively promotes dialogue, respect, and collaboration among individuals of different faiths and beliefs. They organize interfaith events, dialogues, and initiatives that encourage friendship and cooperation. Lambs Road Tudor Cathedral believes in the power of unity and actively engages with Organization F to strengthen interfaith relationships and create a community where everyone feels valued and accepted.
Conclusion
This comprehensive guide has highlighted the local mission organizations that Lambs Road Tudor Cathedral wholeheartedly supports. By partnering with these organizations and actively participating in their initiatives, we aim to create a more compassionate, inclusive, and thriving community. Join us in making a difference.