Early Childhood (Babies to Pre-K)
Jul 23, 2023
Education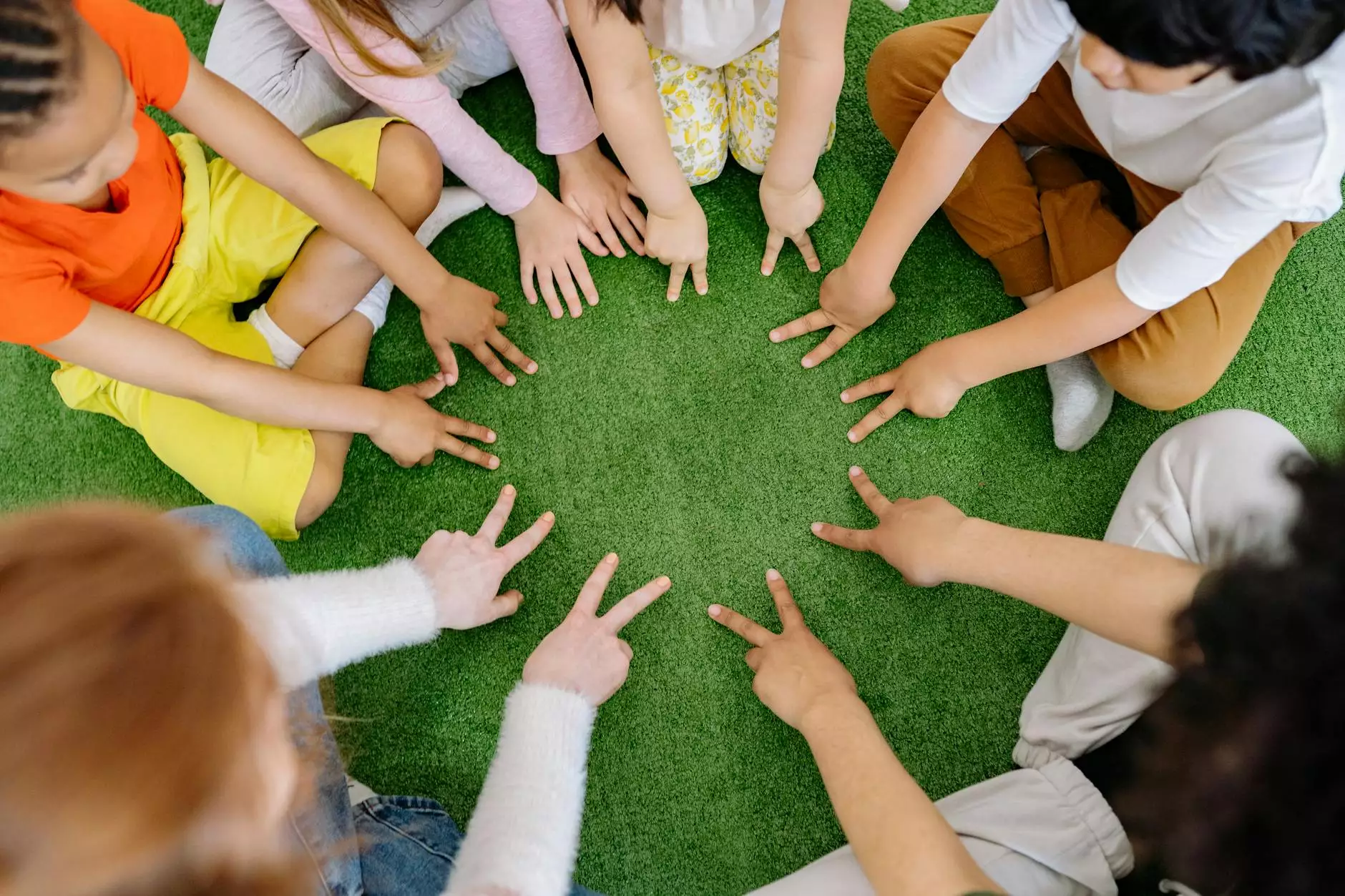 Welcome to the Early Childhood program at Christ's Church of the Valley. As a premier center for early childhood development, we are dedicated to providing a nurturing and stimulating environment for babies to Pre-K children. Our goal is to assist parents in nurturing their child's faith and helping them grow in a loving community.
Nurturing Young Minds
At Lambs Road Tudor Cathedral, we believe that the early years of a child's life are crucial for their overall development. Our highly experienced and nurturing staff are committed to fostering a positive and engaging atmosphere where children can learn and grow.
We offer a wide range of age-appropriate activities and educational programs that are designed to stimulate your child's intellectual, emotional, social, and spiritual growth. Our curriculum is carefully crafted to ensure that each child receives the individual attention and support they need to thrive.
A Faith-Based Approach
As a faith-based program, we integrate principles of spirituality and Christian values into our curriculum. We believe in instilling a love for God and helping children develop a strong foundation of faith from an early age. Our caring teachers are not only passionate about early childhood development but also dedicated to sharing God's love with the children in our care.
Through Bible stories, songs, and age-appropriate activities, we aim to create a nurturing environment where children can grow in their relationship with God. We understand the importance of providing a solid spiritual foundation as children navigate the world around them, and we strive to create meaningful connections between faith and daily life.
Our Programs
Our Early Childhood program offers age-specific classes for babies, toddlers, and Pre-K children. Each program is designed to meet the unique needs and developmental milestones of each age group.
Baby Care
In our Baby Care program, our experienced and loving caregivers provide a safe and nurturing environment for infants. We understand the delicate needs of babies and prioritize individual attention, sensory development, and building secure attachments. Through gentle play, music, and exploration, we lay the groundwork for future learning and social skills.
Toddler Education
Our Toddler Education program is designed to foster independence, curiosity, and a love for learning. We provide a structured yet flexible environment where toddlers can engage in age-appropriate activities that enhance their cognitive, physical, and social-emotional development. Our dedicated teachers guide them through hands-on experiences, encouraging their natural sense of wonder and exploration.
Pre-K Preparation
Our Pre-K Preparation program equips children with the necessary skills and knowledge to transition smoothly into kindergarten. We focus on language development, early literacy, problem-solving, and collaborative play to prepare children for future academic success. Our comprehensive curriculum lays the foundation for lifelong learning and fosters a love for discovering new ideas and concepts.
A Caring Community
At Christ's Church of the Valley, we believe in the power of community and collaboration. Our Early Childhood program provides a supportive network for parents, allowing them to connect with other families, share experiences, and grow together.
We organize regular events, performances, and workshops where parents and guardians can actively participate in their child's development journey. We encourage open communication and feedback, valuing the input of our families to continuously improve our program and ensure the best possible experience for everyone involved.
Enroll Your Child Today
Join us at Lambs Road Tudor Cathedral and give your child a head start on their journey of lifelong learning and spiritual growth. Our team of dedicated professionals is ready to provide your child with a nurturing, faith-based environment where they can thrive. Contact us today to schedule a visit or enroll your child in our Early Childhood program. We look forward to welcoming you to our loving community!