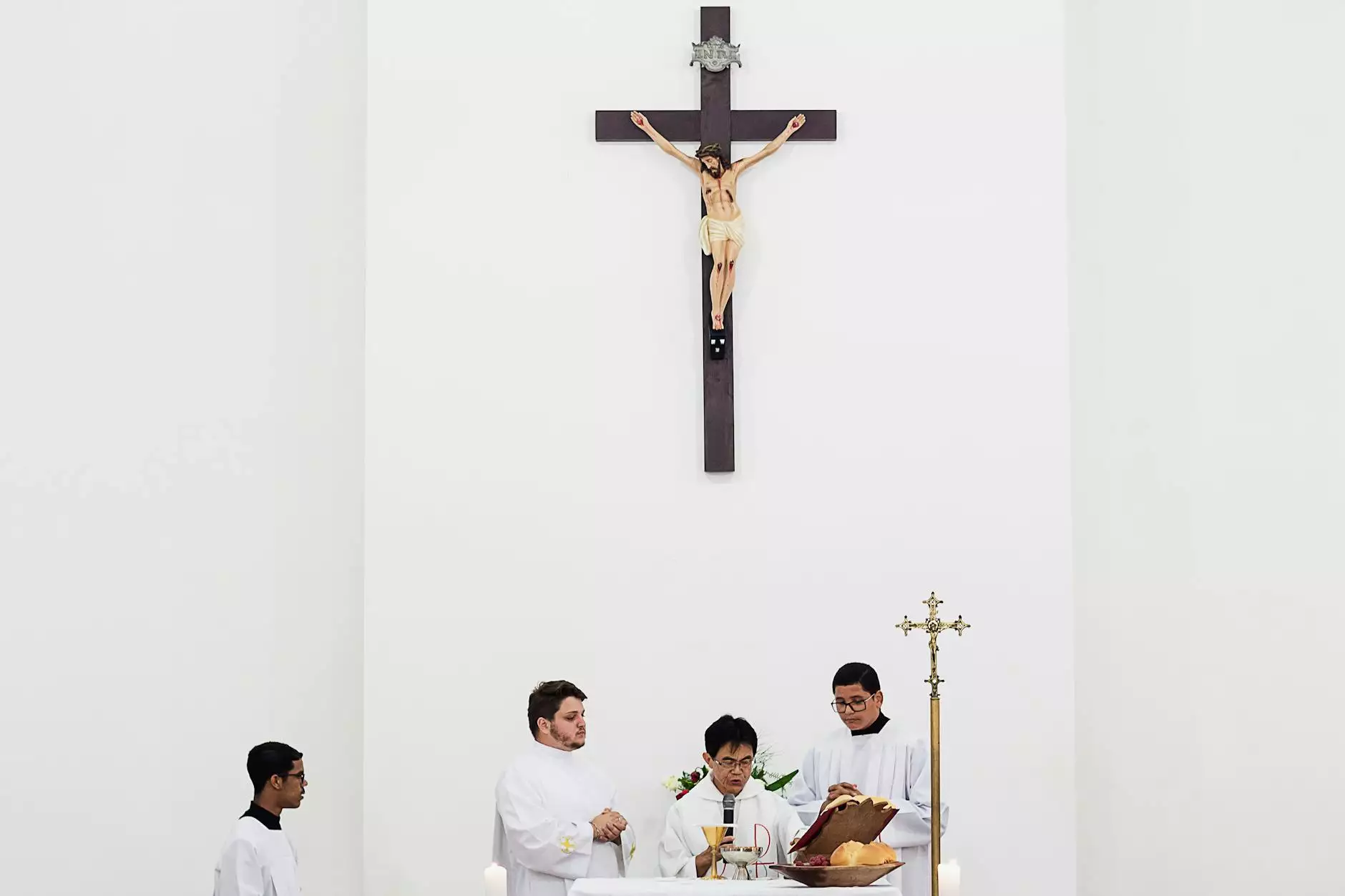 About CCV Worship
CCV Worship is the vibrant and passionate worship ministry of Christ's Church of the Valley, located at Lambs Road Tudor Cathedral. We are committed to creating an atmosphere where people can connect with God through uplifting music, powerful messages, and a strong community.
Our Worship Services
Join us every Sunday for inspiring worship services that will touch your heart and soul. Our talented worship team, led by renowned musicians and anointed singers, creates an unforgettable experience through uplifting songs and an atmosphere of praise. We believe that worship is a powerful tool to express our gratitude, strengthen our faith, and connect with God on a deeper level.
Morning Worship Service
Start your day with our Morning Worship Service, designed to invigorate your spirit and prepare you for the week ahead. Enjoy an engaging message from our dynamic pastor, heartfelt prayers, and a blend of contemporary and traditional music that will inspire your soul.
Evening Worship Service
Join us for our Evening Worship Service, a time of reflection and renewal. Experience the presence of God through heartfelt worship, empowering sermons, and a supportive community. Our evening service provides a sanctuary of peace and serenity, where you can find solace from the challenges of daily life.
Community Events
At CCV Worship, we believe in building strong relationships within our church family and the local community. We regularly organize various community events that promote fellowship, growth, and service. From outreach programs to social gatherings, there is something for everyone to participate in and contribute to.
Worship Nights
Join us for our monthly Worship Nights, where we gather as a community to worship God together. These special evenings are filled with passionate worship, powerful testimonies, and an atmosphere of spiritual breakthrough. Come experience the transformative power of worship in a vibrant and welcoming environment.
Bible Studies and Small Groups
Deepen your understanding of God's Word and connect with others through our Bible studies and small groups. These intimate gatherings provide an opportunity to delve into the teachings of the Bible, discuss spiritual insights, and build lasting friendships. Whether you are a seasoned believer or just starting your faith journey, there is a group that will cater to your spiritual needs.
Spiritual Guidance
At CCV Worship, we are dedicated to providing spiritual guidance and support to individuals seeking a closer relationship with God. Our pastors and trained counselors are available to offer prayer, counseling, and guidance in times of need. We believe that everyone deserves to experience the love, healing, and grace of God in their lives.
Prayer Ministry
Our prayer ministry is committed to interceding on behalf of those in need. If you have specific prayer requests or are going through a challenging season, our prayer team is ready to stand with you in faith. Experience the power of collective prayer and witness miracles unfold in your life.
Pastoral Care
Our dedicated pastors are here to provide pastoral care and support to the congregation. Whether you are facing personal struggles, seeking guidance, or simply needing someone to listen, our pastors offer a compassionate ear and biblical wisdom. They are committed to walking alongside you in your spiritual journey.
Get Involved
We believe that every individual has unique gifts and talents that can be used to serve God and others. There are various opportunities to get involved and make a difference in our church and community. Whether you have a passion for music, teaching, outreach, or administration, we have a place for you.
Musical Worship Team
If you have a heart for worship and possess musical talents, consider joining our worship team. We are always looking for skilled musicians, vocalists, and technicians who can contribute to the amazing worship experience at CCV. Together, we create an atmosphere where people can encounter God's presence through music.
Children's Ministry
Invest in the next generation by serving in our Children's Ministry. Help teach children about God's love, provide a safe and nurturing environment, and participate in fun and educational activities. Share your faith and impact young lives by becoming a part of this vital ministry.
Community Outreach
Join our community outreach initiatives as we serve those in need and make a positive impact in our local community. Whether it's through organizing food drives, partnering with local charities, or engaging in community service projects, there are countless opportunities to spread the love and compassion of Christ.
Contact Us
If you have any questions or would like more information about CCV Worship, Christ's Church of the Valley, or the Lambs Road Tudor Cathedral, please feel free to get in touch with us. We would love to hear from you and assist you in any way we can.
Address: Lambs Road Tudor Cathedral, [Insert Address], [Insert City], [Insert State], [Insert Zip Code]
Email: [Insert Email Address]
Phone: [Insert Phone Number]
Office Hours:
Monday to Friday: [Insert Office Hours]
Sunday: [Insert Office Hours]
Thank you for visiting CCV Worship - Christ's Church of the Valley. We invite you to join our vibrant and passionate community as we seek to strengthen faith and beliefs, worship God, and impact lives. Come as you are and experience the transformative power of God's love in a welcoming and inclusive environment.