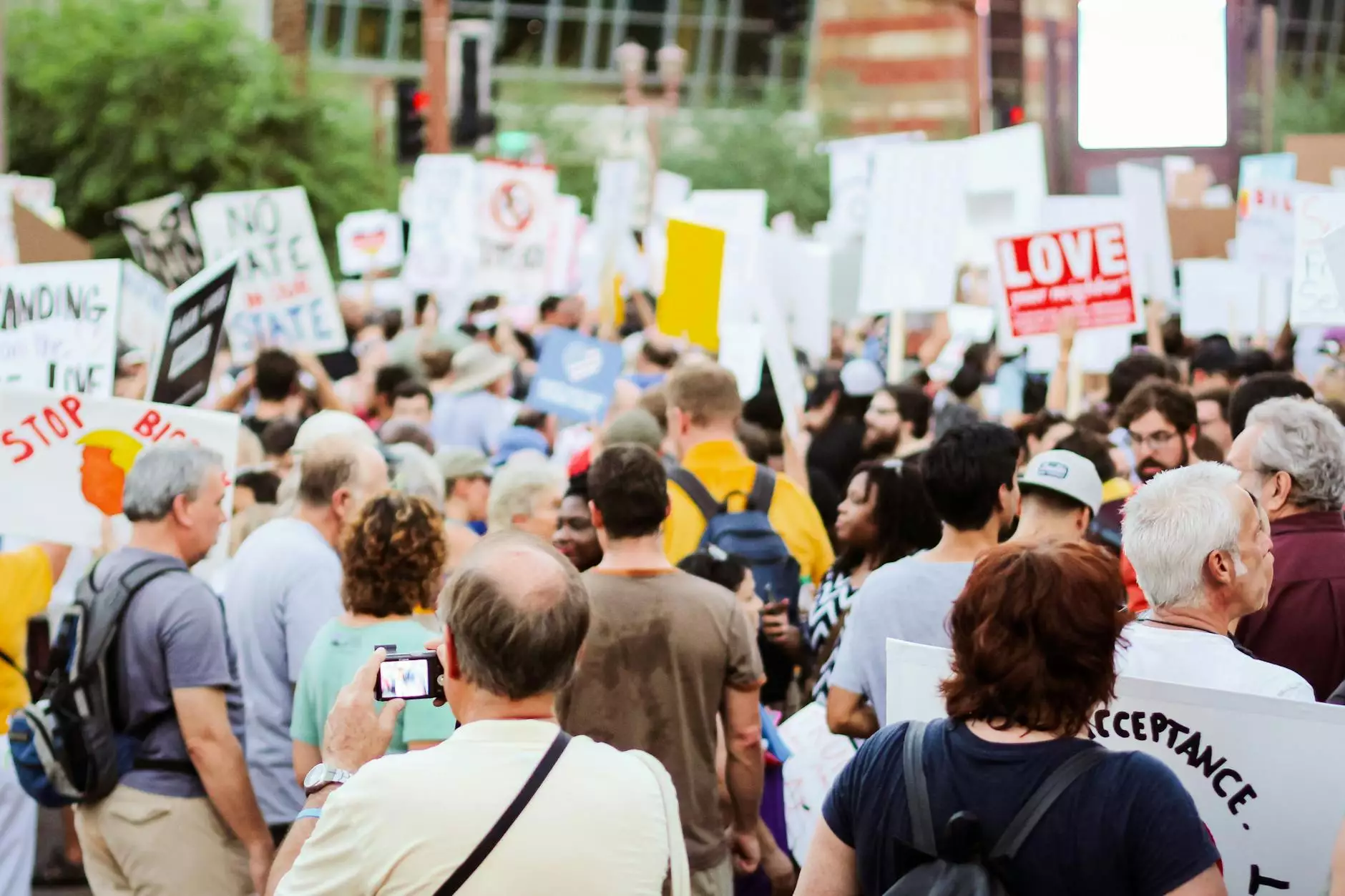 Welcome to the rich and vibrant parish social life of Lambs Road Tudor Cathedral – the heart of community and society, focusing on faith and beliefs.
Embracing Togetherness
At Lambs Road Tudor Cathedral, we believe in the power of community and togetherness. Our parish social life is a testament to our commitment to building a strong and supportive network where individuals from different walks of life can come together, connect, and share in meaningful experiences.
Events and Gatherings
Our community hosts a diverse range of events and gatherings aimed at fostering a strong sense of belonging and spiritual growth. From weekly prayer meetings to festive celebrations, there is always something happening at Lambs Road Tudor Cathedral.
Sunday Services
Join us every Sunday for enriching and uplifting worship services. Our passionate clergy deliver inspiring sermons that connect faith with everyday life. The services are complemented by beautiful music and engaging group activities designed to build stronger bonds within the community.
Fellowship Dinners
Experience the warmth of our community by attending our fellowship dinners. These gatherings provide an opportunity to connect with fellow parishioners, share stories, and forge lasting friendships. Enjoy a wide array of delicious meals prepared with love and served in the spirit of unity.
Spiritual Retreats
Deepen your spiritual connection by participating in our transformative spiritual retreats. These retreats offer a peaceful sanctuary away from the hustle and bustle of daily life, enabling you to reflect, recharge, and grow in your faith. Immerse yourself in spiritual teachings, meditation sessions, and group discussions led by experienced facilitators.
Cultivating Relationships
At Lambs Road Tudor Cathedral, we believe in building strong relationships rooted in love, acceptance, and understanding. Our parish social life provides a nurturing environment where individuals can form connections that go beyond the walls of the cathedral.
Small Group Activities
Participate in our small group activities where you can delve deeper into your faith and share your journey with others who resonate with similar beliefs. Engage in meaningful discussions, study sessions, and collaborative projects that foster personal and spiritual growth.
Volunteer Opportunities
Make a difference in the lives of others by engaging in our various volunteer opportunities. From serving the less fortunate to organizing charity drives, our community is dedicated to extending a helping hand to those in need. Join us in spreading kindness and compassion throughout the parish and beyond.
Celebrating Diversity
At Lambs Road Tudor Cathedral, we embrace and celebrate the diversity of our community. Our parish social life is enriched by the inclusion of people from various cultural, ethnic, and socioeconomic backgrounds. Together, we create a tapestry of unity, respect, and harmony.
Cultural Festivals
Experience the beauty of different cultures through our vibrant cultural festivals. Discover traditional music, dance, art, and culinary delights from around the world. These events promote cross-cultural understanding and appreciation, fostering a sense of global community within our local congregation.
Interfaith Dialogues
Encouraging dialogue and understanding among different faiths is an integral part of our parish social life. Our interfaith dialogues provide a platform for individuals of diverse religious backgrounds to come together, share their beliefs, and build bridges of mutual respect and harmony.
Nurturing Future Generations
At Lambs Road Tudor Cathedral, we recognize the importance of nurturing future generations in their spiritual journeys. Our parish social life entails various programs and initiatives geared towards fostering a love for faith, values, and community engagement in the younger members of our congregation.
Youth Groups
Our vibrant youth groups offer a safe and inclusive space for young individuals to explore their faith, engage in volunteer activities, and form lifelong friendships. Through mentorship, team-building exercises, and interactive workshops, we provide guidance and support to help them navigate the challenges of adolescence.
Children's Programs
We offer engaging and educational programs for children, where they can learn about the teachings of faith in a fun and interactive way. Our dedicated team of educators and volunteers create a nurturing environment, fostering a sense of belonging and love for spirituality from an early age.
Join Us Today
Experience the warmth and inclusivity of Lambs Road Tudor Cathedral's parish social life. Be a part of our welcoming community that embraces faith, beliefs, and togetherness. Join us for our diverse range of events, gatherings, and spiritual experiences and discover a deeper sense of connection and purpose.
Connect with us today and embark on a transformative journey of faith, community, and personal growth.