Ryder Cup Golf Illustrates Biblical Fellowship to a Tee
Jan 23, 2019
Events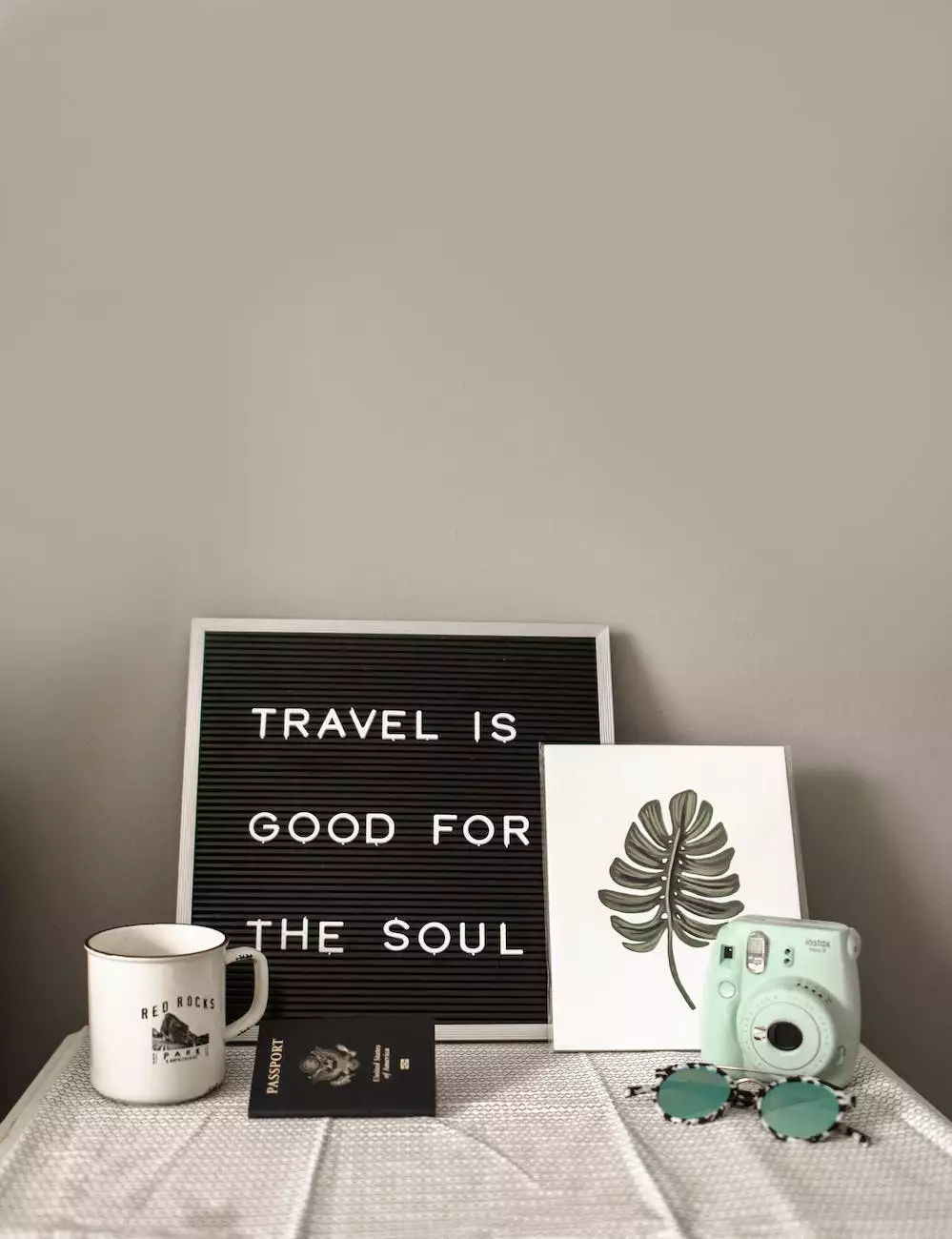 Introduction to the Ryder Cup and Lambs Road Tudor Cathedral
Welcome to Lambs Road Tudor Cathedral's blog post on the profound connection between the Ryder Cup and biblical fellowship. As a community and society deeply rooted in faith and beliefs, we explore the spiritual aspects of various aspects of life, including sports. In this article, we delve into the symbolic significance of the Ryder Cup golf tournament and its parallels with biblical principles of fellowship. Join us as we explore how golf can illuminate spiritual lessons that resonate within our community.
The Ryder Cup: A Tournament Like No Other
The Ryder Cup, an iconic biennial golf competition, brings together teams from Europe and the United States in a gripping showcase of skill, strategy, and sportsmanship. The intense rivalry and camaraderie among the players create a unique atmosphere, where individual talent merges with collective effort to achieve a shared goal.
Biblical Fellowship and the Power of Collaboration
At Lambs Road Tudor Cathedral, we believe that biblical fellowship manifests itself in collaboration, unity, and mutual support. The Ryder Cup embodies these principles through its team format and the unwavering support players extend to one another throughout the tournament. Just as a cathedral stands as a symbol of unity and faith, the Ryder Cup inspires players to come together for a greater purpose.
The Spirit of Competition
Competition lies at the heart of the Ryder Cup, reflecting the biblical theme of running the race with perseverance. Participants exemplify determination, discipline, and a strong work ethic – qualities encouraged by Lambs Road Tudor Cathedral. The intensity of the competition offers valuable lessons on embracing challenges and striving for excellence in all areas of life.
The Power of Encouragement
Throughout the Ryder Cup, players and fans alike witness the power of encouragement as teams rally behind their competitors. The support and cheering from fellow teammates illustrate the significance of lifting others up, even in the face of apparent defeat. At Lambs Road Tudor Cathedral, we emphasize the importance of uplifting one another, recognizing that our greatest achievements are often the result of collective effort.
Conflict Resolution and Forgiveness
Like any competition, the Ryder Cup experiences moments of tension and conflict. However, our community at Lambs Road Tudor Cathedral recognizes the importance of conflict resolution and forgiveness. The tournament teaches us to resolve our differences with grace, foster understanding, and extend forgiveness, ultimately strengthening the bonds of fellowship, regardless of the final outcome.
Learning from the Spirituality of Golf: Lessons of the Ryder Cup
Golf is a sport that intertwines skill, strategy, and mindfulness. Lambs Road Tudor Cathedral acknowledges golf's spiritual potential and recognizes how the Ryder Cup exemplifies qualities that resonate within our faith-based community.
Patience and Perseverance
Golf, much like life, demands patience and perseverance. This principle is beautifully exemplified by Ryder Cup participants, who face challenges on the course and respond with resilience. Lambs Road Tudor Cathedral encourages its community to adopt a mindset of endurance, realizing that challenges are opportunities for growth and self-discovery.
Mental Fortitude and Concentration
Golf requires mental fortitude and unwavering concentration, skills that mirror the importance of focus and mindfulness in our daily lives. The Ryder Cup teaches us to remain centered and undeterred, highlighting the essential connection between mental strength and spiritual growth.
Humility and Sportsmanship
Humility and sportsmanship form the bedrock of golf etiquette, encouraging participants to respect both the game and their competitors. Lambs Road Tudor Cathedral fosters a spirit of humility and sportsmanship within our community, recognizing that true greatness arises from graciousness and kindness, even in the face of victory or defeat.
Fellowship Beyond the Fairway
At Lambs Road Tudor Cathedral, we extend the notion of fellowship beyond the golf course. While the Ryder Cup exemplifies these principles within the realm of sports, we strive to apply them in our daily lives, nurturing connections, and supporting one another.
Community Involvement and Engagement
At the core of Lambs Road Tudor Cathedral is our commitment to community involvement and engagement. Guided by biblical principles, we encourage our members to actively participate in service projects, outreach programs, and events that foster fellowship and unity. The same spirit that unites Ryder Cup teams extends to our community, encouraging us to serve and love one another.
Spiritual Growth and Personal Transformation
Lambs Road Tudor Cathedral provides an environment where spiritual growth and personal transformation flourish. Just as the Ryder Cup inspires athletes to push their boundaries and reach new heights, our community encourages individuals to embark on a journey of self-discovery, nurturing a deepened relationship with their faith.
Join Us at Lambs Road Tudor Cathedral
If you resonate with the principles of biblical fellowship exemplified by the Ryder Cup and the vision upheld by Lambs Road Tudor Cathedral, we invite you to join our community. Together, we continue to explore the connections between faith, beliefs, and various facets of life, illuminating the extraordinary within the ordinary.