Eucharistic Revival & Mass Resources
May 10, 2023
Resources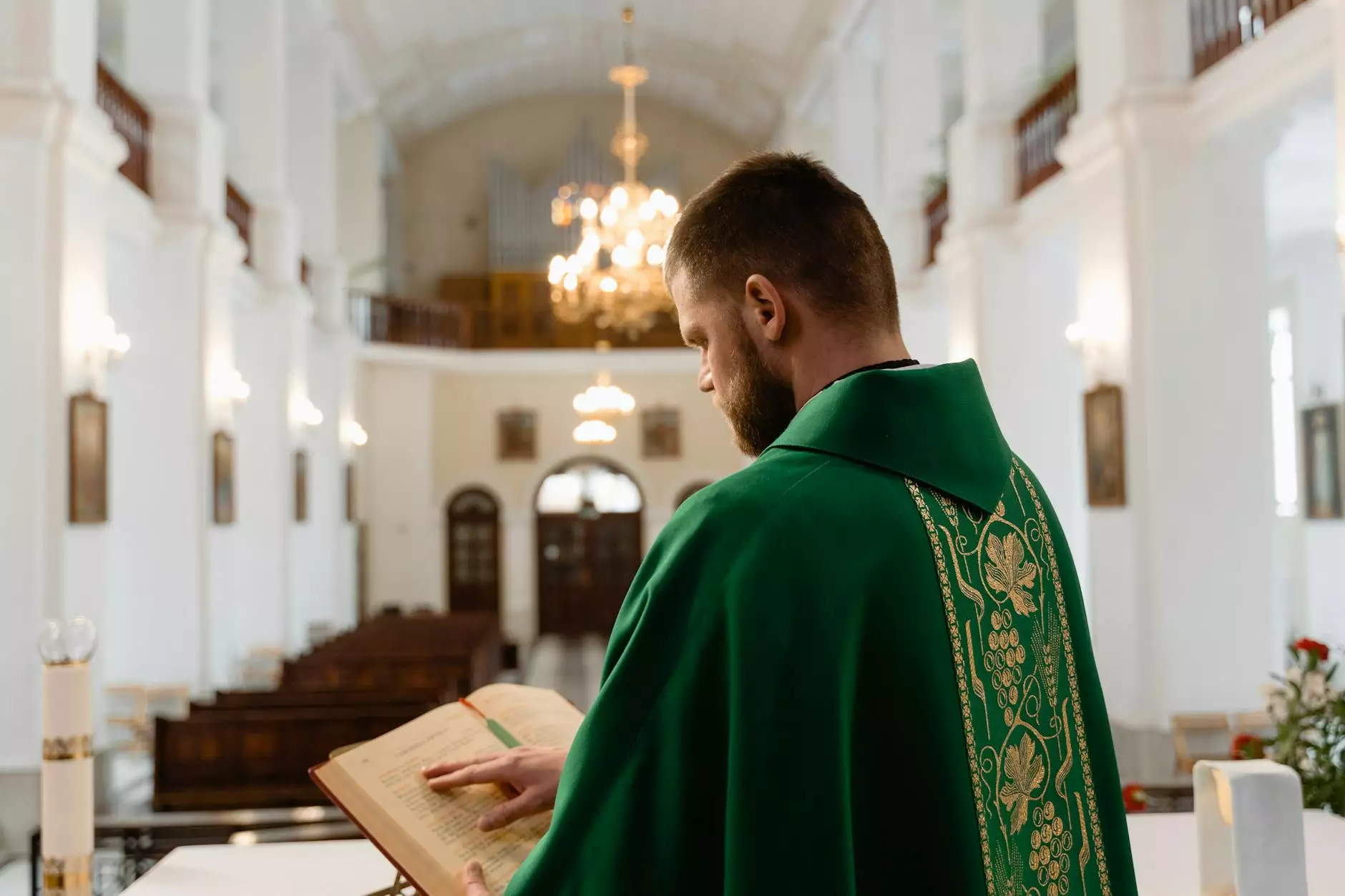 Unleash the Power of the Eucharist at Lambs Road Tudor Cathedral
Welcome to Lambs Road Tudor Cathedral, the ultimate destination for those seeking to deepen their faith and engage in the transformative power of the Eucharist. Our cathedral, located in the heart of the community, offers an array of resources, services, and events centered around the Eucharistic Revival and Mass. Through our commitment to faith and beliefs, we strive to provide an unparalleled spiritual experience for all who visit.
Discover the True Essence of the Eucharist
The Eucharist, also known as Holy Communion or the Lord's Supper, is a sacrament of great significance within the Catholic faith. At Lambs Road Tudor Cathedral, we delve deep into its true essence, uncovering the mysteries and blessings it bestows upon believers. Our goal is to offer a comprehensive understanding of the Eucharist and its role in fostering spiritual growth and unity.
Mass Resources Catering to Your Spiritual Needs
Our extensive collection of Mass resources is designed to cater to the diverse spiritual needs of our community. Whether you are a regular Mass-goer or exploring the Catholic faith for the first time, we provide a wealth of guidance and inspiration to enhance your worship experience. Through carefully curated readings, prayers, and reflections, we aim to deepen your connection with the Divine.
Enhance Your Faith with Inspiring Sermons
At Lambs Road Tudor Cathedral, we believe in the power of a thought-provoking sermon to invigorate and strengthen one's faith. Our dedicated clergy delivers inspiring sermons that address contemporary issues while drawing upon the rich religious traditions. Each sermon is meticulously crafted to provide insights and guidance that resonate with our congregation, fostering personal revelation and spiritual growth.
Immerse Yourself in Community and Fellowship
Our Cathedral is not only a place of worship but also a vibrant community hub. We encourage active participation and engagement, providing numerous opportunities for fellowship and communal activities. From retreats and study groups to social outreach programs, there is something for everyone to actively contribute and forge connections with like-minded individuals who share similar faith and beliefs.
Join Us for Special Eucharistic Events
Experience the grandeur of special Eucharistic events hosted by Lambs Road Tudor Cathedral. From solemn processions honoring the Blessed Sacrament to majestic Corpus Christi celebrations, these events serve as a powerful reminder of the significance of the Eucharist in our lives. Immerse yourself in the beauty and devotion of these occasions, and let your faith be renewed and rejuvenated.
Support and Guidance for Eucharistic Ministers
Are you interested in becoming a Eucharistic Minister? Look no further. Lambs Road Tudor Cathedral offers comprehensive support and guidance for individuals called to serve as Eucharistic Ministers. Our dedicated team of experienced ministers will provide you with the tools and training necessary to fulfill this important role, allowing you to actively contribute to the celebration of Mass and the distribution of Holy Communion.
Deepen Your Understanding Through Educational Programs
To further enrich your faith journey, Lambs Road Tudor Cathedral conducts educational programs dedicated to the Eucharist. Our courses cover a wide range of topics, from the history and theology of the Eucharist to its significance in the contemporary world. Delve into the depths of this transformative sacrament and discover its relevance in our lives today.
Experience the Power of the Eucharist at Lambs Road Tudor Cathedral
Unlock the transformative power of the Eucharist at Lambs Road Tudor Cathedral. Immerse yourself in our rich Mass resources, engage in inspiring sermons, join our vibrant community, and participate in special Eucharistic events. Allow your faith to flourish as you deepen your understanding of this sacred sacrament. Visit our cathedral today and embark on a spiritual journey that will invigorate and nourish your soul.