Visit First Church at Jubilee Day
Jan 4, 2021
Welcome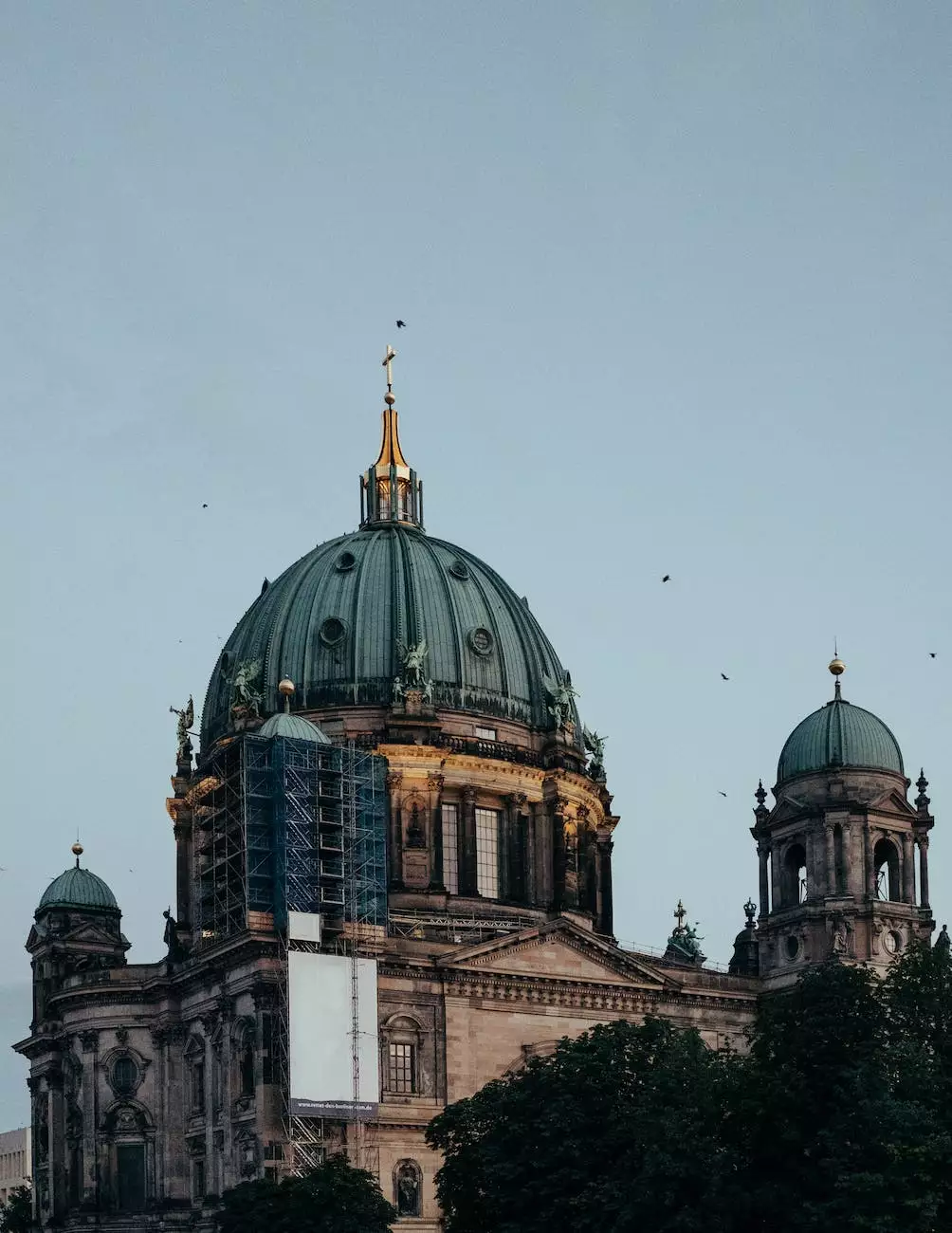 Explore the Spiritual Essence of Jubilee Day
Welcome to the vibrant community of First Church at Jubilee Day, located in Lambs Road. As an integral part of Lambs Road Tudor Cathedral, we are proud to offer a unique spiritual experience that celebrates the rich history and timeless traditions of our faith. Join us on this sacred journey as we uncover the beauty and beauty of faith and beliefs.
Embrace a Warm and Welcoming Atmosphere
At First Church, we believe in fostering a warm and welcoming atmosphere where individuals from all walks of life can come together in unity and friendship. Our Tudor Cathedral, known for its breathtaking architecture and serene ambiance, provides the perfect setting for spiritual growth and reflection. Whether you're a long-time believer or simply curious about our faith, you'll find a place of belonging and acceptance within our community.
Discover the Significance of Jubilee Day
Jubilee Day holds a special place in the hearts of our community members. It is a time of celebration and reflection, where we honor the principles of spiritual renewal, forgiveness, and freedom. On this joyous occasion, we invite you to immerse yourself in the rich tapestry of Jubilee Day's traditions, rituals, and profound teachings that have been passed down through generations.
Engage in Meaningful Worship and Fellowship
At First Church, we offer a variety of enriching programs and services that cater to individuals of all ages and backgrounds. Join us for our dynamic worship services, where our skilled clergy inspire and guide us through their thoughtful sermons and captivating recitations. Experience the power of collective prayer as we unite our voices in praise and supplication.
Our commitment to fostering genuine connections and fostering a sense of community is exemplified by our extensive fellowship opportunities. Engage in lively discussions, participate in volunteer initiatives, or attend our educational sessions to deepen your understanding of our faith. First Church is not just a place of worship; it's a place where lasting friendships are formed, and shared values are celebrated.
Experience Spiritual Growth and Education
Education plays a vital role in nurturing our spiritual growth. At First Church, we believe in providing comprehensive learning opportunities for individuals of all ages. Our diverse range of classes and workshops covers various aspects of our faith, including theology, scripture study, and spiritual practices.
Get Involved in Community Outreach
As an integral part of the Lambs Road community, First Church actively engages in community outreach initiatives. We firmly believe in making a positive impact beyond our walls. Join us in our efforts to spread love, compassion, and support to those in need. Together, we can make a difference and uphold the core values of our faith.
Join our Vibrant Community at First Church
Whether you're seeking solace, a sense of belonging, or a deeper connection with your faith, First Church at Jubilee Day welcomes you with open arms. Immerse yourself in the spiritual essence of Lambs Road Tudor Cathedral, and become a part of our loving community. Discover the beauty of faith and beliefs as you embark on a meaningful journey towards spiritual enlightenment.
Contact Information
For more information about First Church at Jubilee Day, our services, and upcoming events, please don't hesitate to reach out to us:
Address: 123 Main Street, Lambs Road
Contact Number: (123) 456-7890
Email: [email protected]