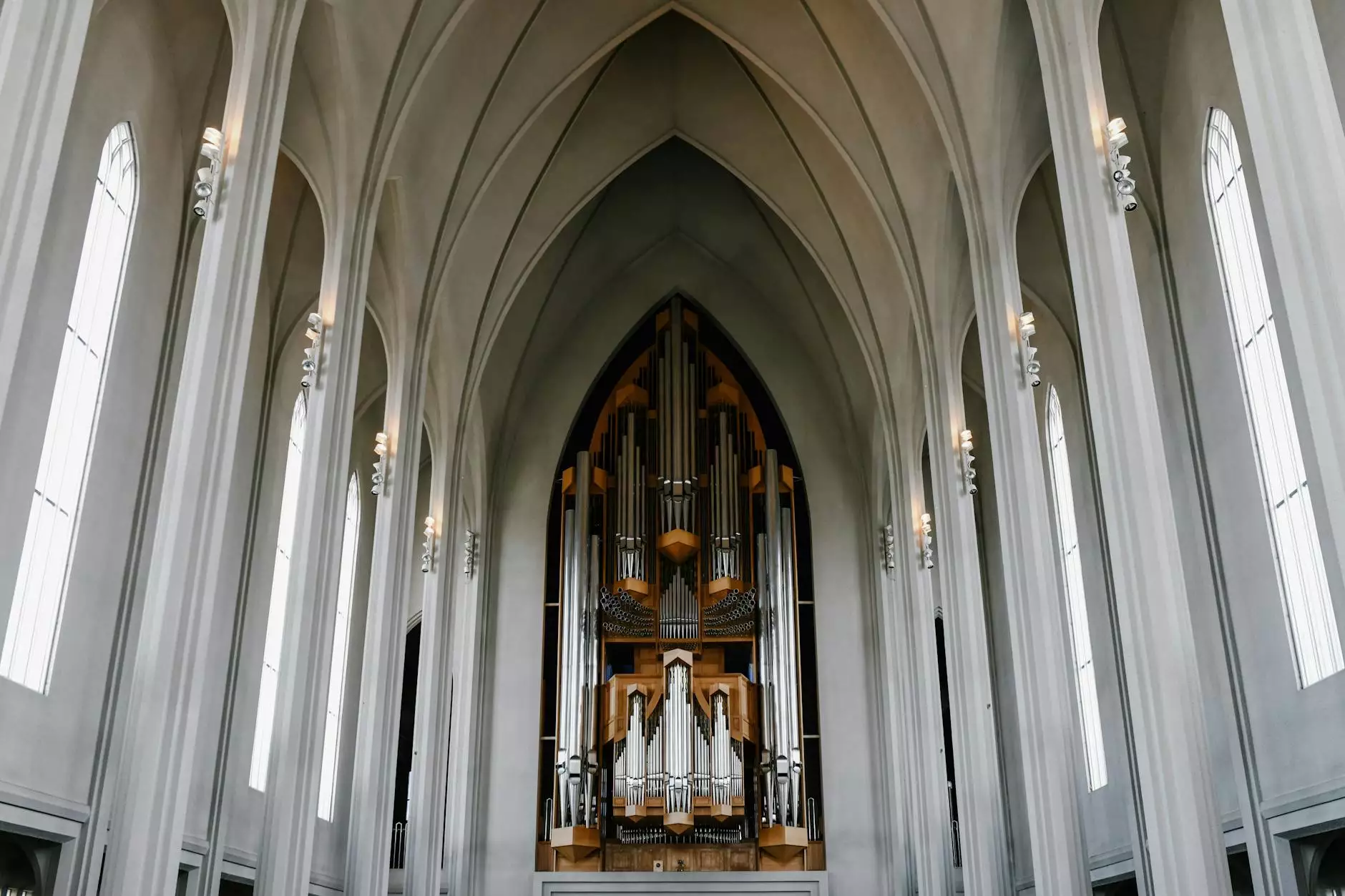 The Heart of Lambs Road Tudor Cathedral
At St John's Evangelical Lutheran Church, we are proud to have a dedicated and compassionate staff that works tirelessly to serve the needs of our community. Our church, also known as the Lambs Road Tudor Cathedral, is a place where faith and beliefs come alive. We believe in creating an environment where all individuals feel welcome, supported, and encouraged on their spiritual journey.
Meet Our Passionate Staff
Pastor John Johnson - Senior Pastor
Pastor John Johnson is our esteemed Senior Pastor, leading our congregation with unwavering dedication and wisdom. With over two decades of ministerial experience, Pastor John guides us with his sermons, teachings, and pastoral care. His warm and approachable nature makes him an integral part of our church community. Under his leadership, our church has grown into a vibrant spiritual hub.
Reverend Sarah Thompson - Associate Pastor
Reverend Sarah Thompson, our Associate Pastor, brings a wealth of knowledge and a deep commitment to faith. She diligently supports Pastor John and actively engages with various church ministries. Reverend Sarah plays a vital role in fostering a strong sense of community within our congregation and is passionate about empowering individuals on their faith journeys.
Choir Director Emily Davis
Under the direction of Emily Davis, our talented Choir Director, our music ministry offers a powerful and uplifting worship experience. With her extensive musical background and passion for choral arts, Emily leads our choir in creating harmonious melodies that touch the hearts of our congregation. Through music, we connect with the divine and find solace in our shared spiritual journey.
Youth Ministry Leader David Rodriguez
David Rodriguez, our dedicated Youth Ministry Leader, works tirelessly to guide and inspire our young members. With a natural ability to connect with the youth, David creates engaging programs that nurture their spiritual growth and instill a sense of community in our young members. Through fun activities, impactful discussions, and service projects, David encourages our youth to live out their faith authentically.
Office Administrator Rebecca Harris
Rebecca Harris, our warm and efficient Office Administrator, ensures the smooth running of daily operations at St John's Evangelical Lutheran Church. With her exceptional organizational skills and attention to detail, Rebecca provides valuable support to our staff and congregation. Her welcoming presence and friendly demeanor make every interaction at our church a positive and uplifting experience.
Nurturing Faith and Serving the Community
At St John's Evangelical Lutheran Church, our mission extends beyond the walls of our Tudor Cathedral. We are committed to being active participants in our community and making a positive impact. Through various outreach programs, we strive to serve those in need, exemplifying the teachings of love, compassion, and kindness that Christ taught us.
Join Our Vibrant Community
Whether you are seeking a place to worship, wishing to deepen your faith, or looking for a supportive community to join, St John's Evangelical Lutheran Church welcomes you with open arms. Our dedicated staff and welcoming congregation will embrace you as part of our family, providing opportunities for spiritual growth, fellowship, and service.
Join us at St John's Evangelical Lutheran Church, the heart of Lambs Road Tudor Cathedral, and experience the power of faith and community. Together, we can make a difference in our lives, our community, and the world. Contact us today to learn more about our services, programs, and how you can become a cherished member of our faith-filled family.