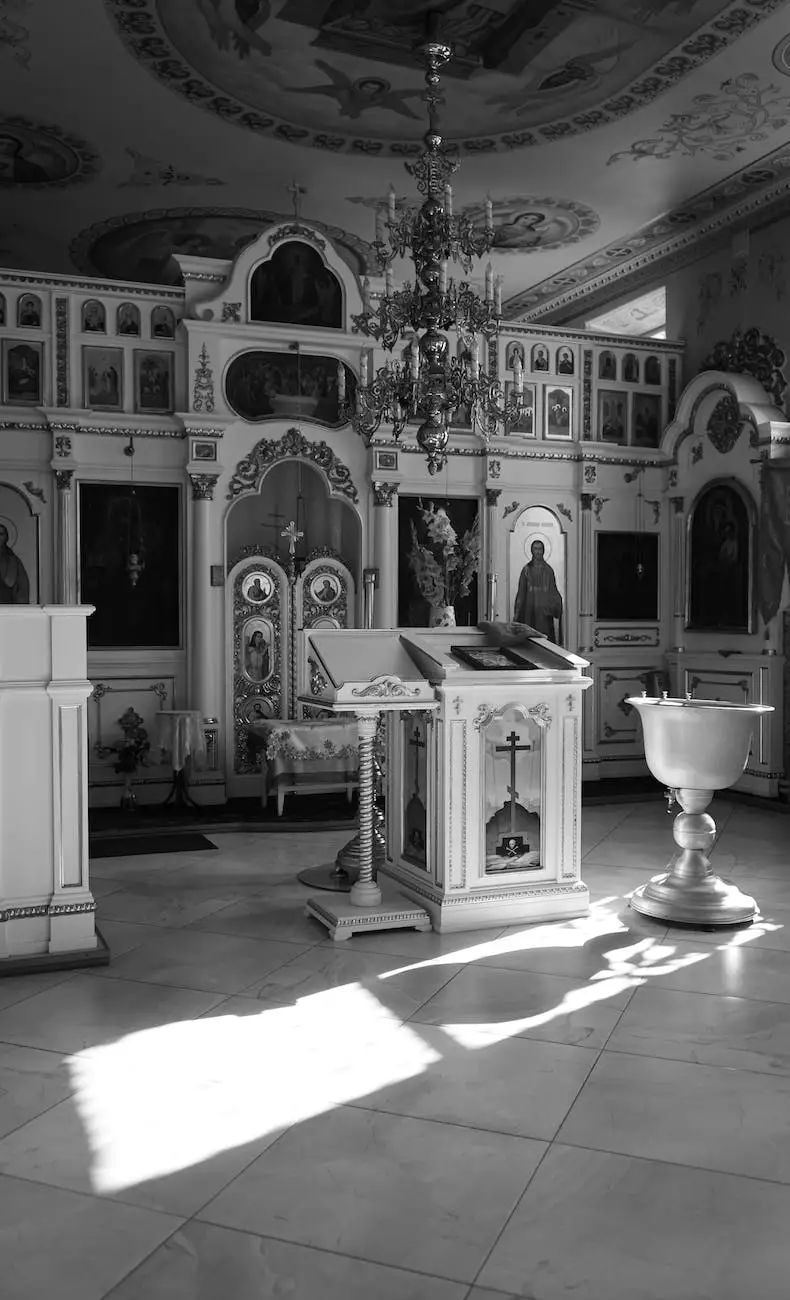 Experience the Rich Tradition of Lenten Lunches
At Lambs Road Tudor Cathedral, we are proud to be part of the vibrant community in Mechanicsburg, Pennsylvania. As a place of worship and gathering, we understand the importance of coming together to celebrate and strengthen our faith, especially during the holy season of Lent.
What Are Lenten Lunches?
Lenten lunches are a cherished tradition among Mechanicsburg churches. They typically take place on specific days during the Lenten season, leading up to Easter Sunday. These gatherings provide an opportunity for members of our community to come together, share a meal, and engage in thoughtful conversations and fellowship.
Join Us for Delicious Meals and Spiritual Nourishment
Lambs Road Tudor Cathedral, along with other Mechanicsburg churches, hosts Lenten lunches to create an environment where individuals can find comfort, support, and spiritual nourishment. Our dedicated volunteers prepare a variety of delicious meals, including traditional Lenten dishes and regional favorites.
Embrace the Spirit of Community at Our Lenten Lunches
Lenten lunches serve as a reminder of the importance of community and the shared values that unite us. At Lambs Road Tudor Cathedral, we foster an inclusive and welcoming atmosphere where everyone can feel a sense of belonging. Our Lenten lunches provide an opportunity to connect with fellow community members, build lasting friendships, and strengthen our faith together.
Engage in Meaningful Conversations
During Lenten lunches, you will have the chance to engage in meaningful conversations with fellow attendees. These discussions often revolve around spiritual topics, personal experiences, and the shared journey of faith. Mechanicsburg churches believe that these conversations can inspire individuals to deepen their relationship with God and encourage personal growth.
Support Local Initiatives
Participating in Lenten lunches hosted by Mechanicsburg churches contributes to local initiatives aimed at supporting the community. Lambs Road Tudor Cathedral is proud to use the proceeds from our Lenten lunches to fund various charitable projects, such as feeding the less fortunate, supporting local schools, and providing assistance to those in need.
Discover a Welcoming Environment
Attending a Lenten lunch at Lambs Road Tudor Cathedral allows you to immerse yourself in a warm and inviting environment. Our dedicated volunteers and staff are committed to creating a comfortable setting where you can relax, enjoy a delicious meal, and experience the true spirit of community.
How to Join Us
If you are interested in joining us for one of our Lenten lunches, we encourage you to visit our website for more information on upcoming dates and menus. You can also reach out to us via phone or email if you have any specific questions. We look forward to welcoming you and sharing in the joy of the Lenten season together.
Grow Your Faith Through Fellowship
Lambs Road Tudor Cathedral, along with other Mechanicsburg churches, understands the importance of fellowship in strengthening one's faith. By participating in Lenten lunches, you have the opportunity to connect with like-minded individuals, share stories, and deepen your spiritual journey.
Conclusion
The Mechanicsburg churches, including Lambs Road Tudor Cathedral, are proud to offer Lenten lunches as a way to reinvigorate your spirituality, foster a sense of community, and share delicious meals with fellow believers. Join us this Lenten season as we gather in fellowship and nourish our souls together.