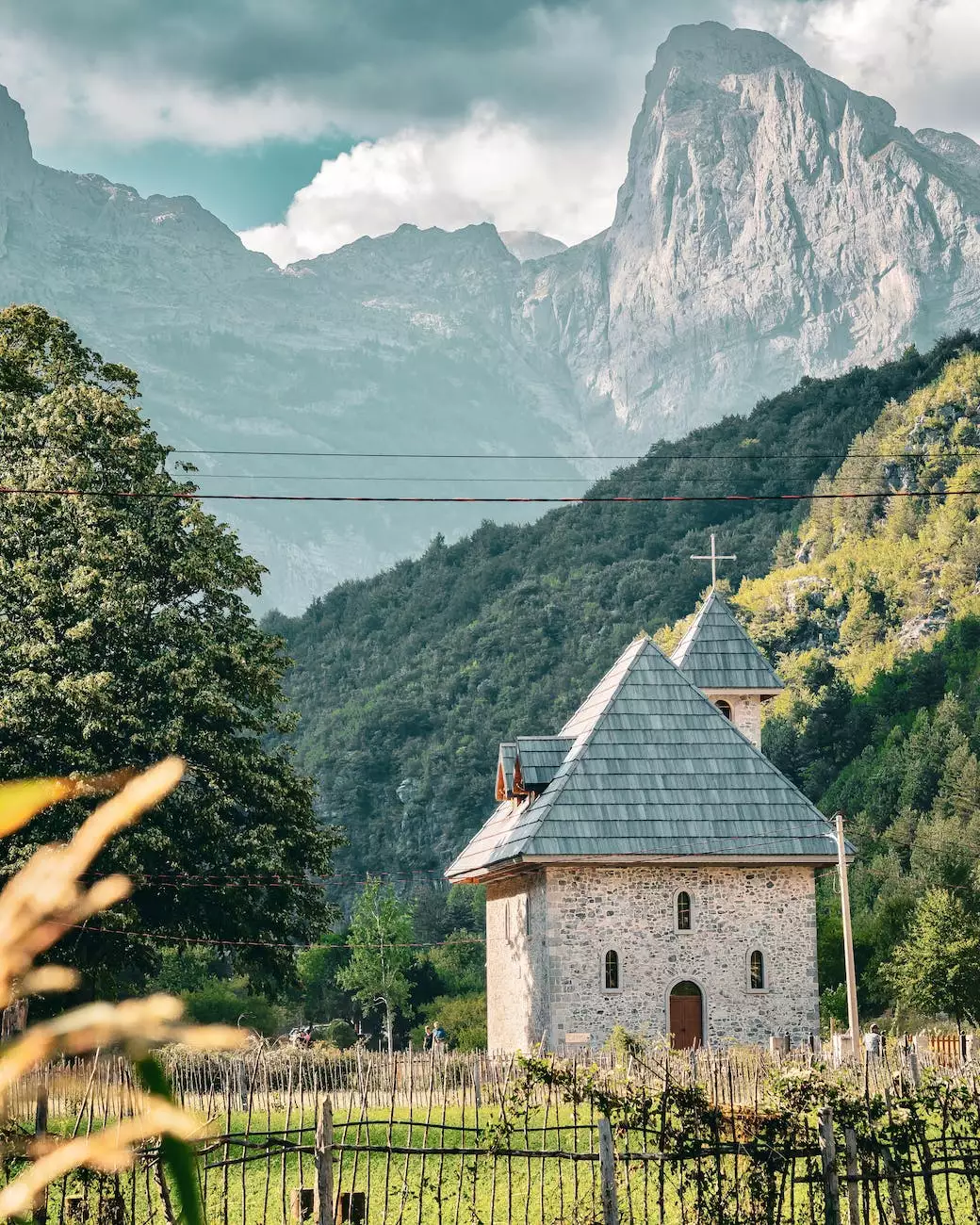 Welcome to Lambs Road Tudor Cathedral
At Lambs Road Tudor Cathedral, we believe in the power of faith and community. Our dedication to serving the people and fostering a sense of belonging is evident in all aspects of our ministry. One of the crucial ways we spread compassion and support is through our hospital visitation program. We understand that being hospitalized can be a challenging and distressing experience, and we strive to provide comfort, prayers, and spiritual guidance during these difficult times.
Our Commitment to Hospital Visits
As part of our ongoing mission to serve our community, our dedicated team at Christ's Church of the Valley is committed to making hospital visits that truly make a difference. Our qualified and compassionate volunteers understand the importance of providing emotional and spiritual support to patients and their families. We work closely with hospital staff to ensure our visits align with the needs and preferences of each individual we encounter.
Compassionate Support and Prayer
During our hospital visits, our team engages in compassionate conversations, actively listening to the concerns, fears, and worries of patients and their loved ones. We strive to create an atmosphere of warmth and understanding, offering solace and empathy in times of hardship. Our volunteers are trained in providing moral and emotional support, as well as offering heartfelt prayers for physical, emotional, and spiritual healing.
Whether a patient is facing a medical procedure, recovering from an illness, or simply in need of someone to talk to, our team is there to lend a helping hand and a willing ear. We believe that the power of prayer is a unifying force and seek to create a spiritual connection that brings comfort and reassurance.
Spiritual Guidance and Counseling
In addition to compassionate support and prayer, our volunteers are equipped to provide spiritual guidance and counseling to individuals who seek it. We understand that hospital stays can be a time of spiritual reflection and questioning, and our team is prepared to offer guidance and assistance on matters of faith. Whether someone is searching for meaning, looking for answers to life's tough questions, or seeking spiritual direction, we are here to support them on their journey.
The Impact of Hospital Visits
Our hospital visitation program has had a profound impact on countless individuals and families. By providing an empathetic presence, we offer comfort and hope to those facing challenging circumstances. We believe that through our genuine care and support, we can uplift spirits, improve overall well-being, and even aid in the healing process. Our commitment to hospital visits exemplifies our belief in the power of community and the immense strength that lies within unyielding faith.
Contact Us
If you or your loved one is currently in the hospital and would appreciate a visit from our caring team, please don't hesitate to reach out to us. We are here to provide compassionate support during your time of need. You can contact Lambs Road Tudor Cathedral through our website or by giving us a call. Remember, you are not alone – the love and support of Christ's Church of the Valley are always just a visit away!
Category: Community and Society - Faith and Beliefs
© 2022 Lambs Road Tudor Cathedral. All rights reserved.