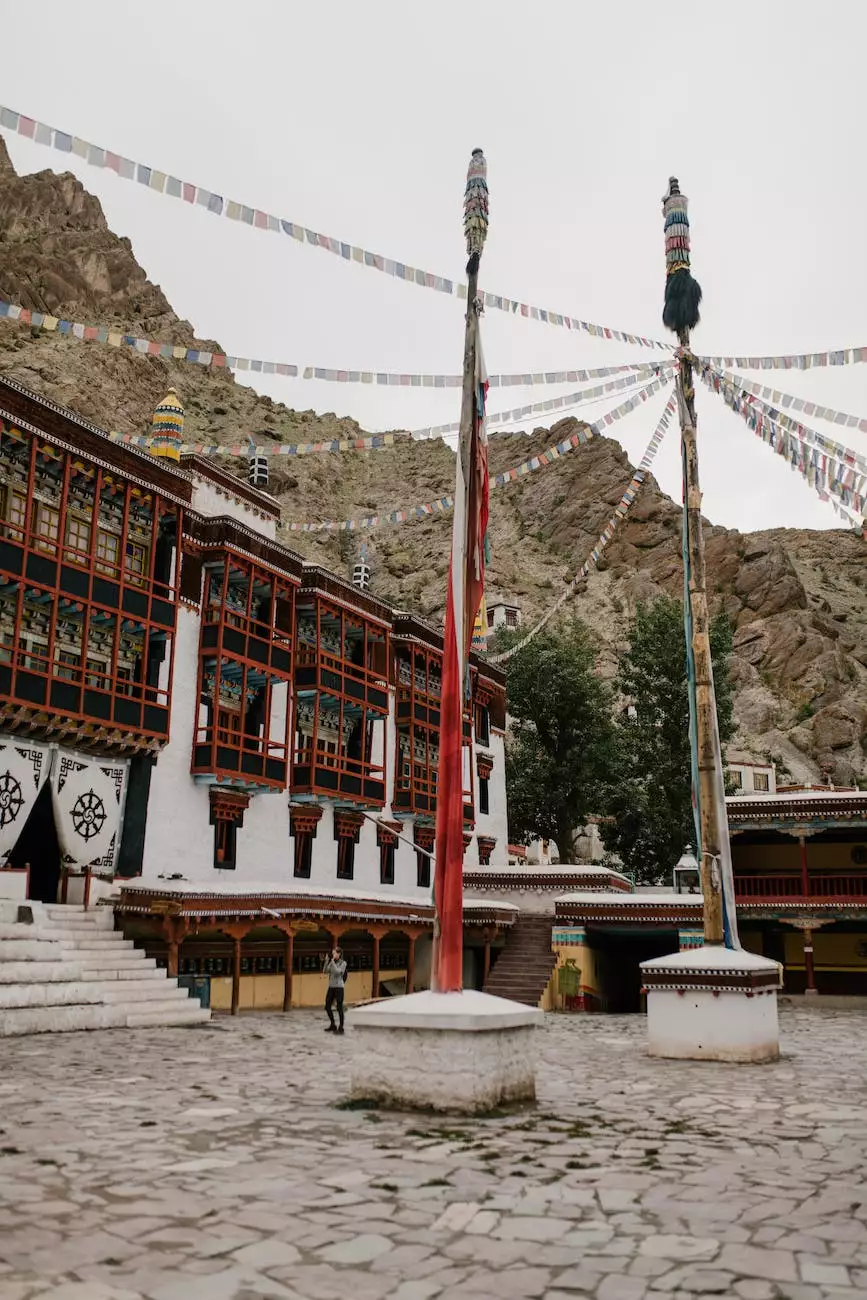 Embrace the Power of Faith and Beliefs
At Lambs Road Tudor Cathedral, we invite you to embark on a profound journey of spiritual enlightenment and community engagement. Situated in the heart of the local community, our magnificent Tudor-style cathedral stands as an architectural masterpiece and a testament to the enduring power of faith.
Discover a Place of Serenity
Step into the solemn tranquility of our cathedral and feel the weight of the world melt away. The breathtaking beauty of the ornate stained glass windows, intricately carved wooden pews, and vaulted ceilings creates an atmosphere of serenity and contemplation. As you explore our sacred halls, you'll be transported to a realm where the divine and the human intersect.
A Rich History and Cultural Heritage
With a history dating back several centuries, Lambs Road Tudor Cathedral has been a cornerstone of faith and beliefs for generations. As you wander through the hallowed corridors, you'll be immersed in the stories of saints, monarchs, and ordinary individuals who sought solace and guidance within these walls. Each stone and stained glass window carries the weight of countless prayers and dedications, forming a profound connection between past, present, and future.
Services and Rituals
Our vibrant community gathers regularly for various services and rituals, fostering a sense of unity and shared purpose. Whether you're attending a traditional Sunday mass, a solemn prayer service, or a joyous celebration, the cathedral serves as a gathering place where all are welcome.
Community Outreach and Engagement
At Lambs Road Tudor Cathedral, we believe in making a positive impact beyond our sacred walls. Our committed clergy and devoted congregation actively participate in various community outreach programs, providing support to those in need and promoting social justice. From food drives to volunteer initiatives, we strive to embody the principles of compassion, love, and service that lie at the core of our faith and beliefs.
Guided Tours and Educational Programs
Immerse yourself in the rich history and cultural significance of Lambs Road Tudor Cathedral through our guided tours and educational programs. Led by knowledgeable and passionate guides, these experiences offer a deeper understanding of the architectural marvels, religious symbolism, and the profound impact our cathedral has had on the community over the centuries.
Upcoming Events and Celebrations
Stay connected with our vibrant community by joining us for upcoming events and celebrations. From festive holiday services to musical performances that resonate in the cathedral's acoustics, there's always a reason to gather and rejoice in the spirit of togetherness.
Donate and Support
If you feel inspired by the mission of Lambs Road Tudor Cathedral, we welcome your support as we continue to foster faith, beliefs, and community engagement. Your generous donations help maintain and preserve this architectural masterpiece for future generations to experience the transformative power within these sacred walls.
Plan Your Visit
We encourage you to plan your visit to Lambs Road Tudor Cathedral and experience the divine presence for yourself. Find solace, solace, and inspiration within our sacred halls as you deepen your understanding of faith and beliefs.
Uncover the spiritual treasure that is Lambs Road Tudor Cathedral. Step into a place where faith and beliefs converge, and where the beauty of architecture and the warmth of community intertwine. Join us on this remarkable journey of self-discovery, devotion, and connection.