Welcome to Arts Internships at Lambs Road Tudor Cathedral!
Apr 8, 2021
Education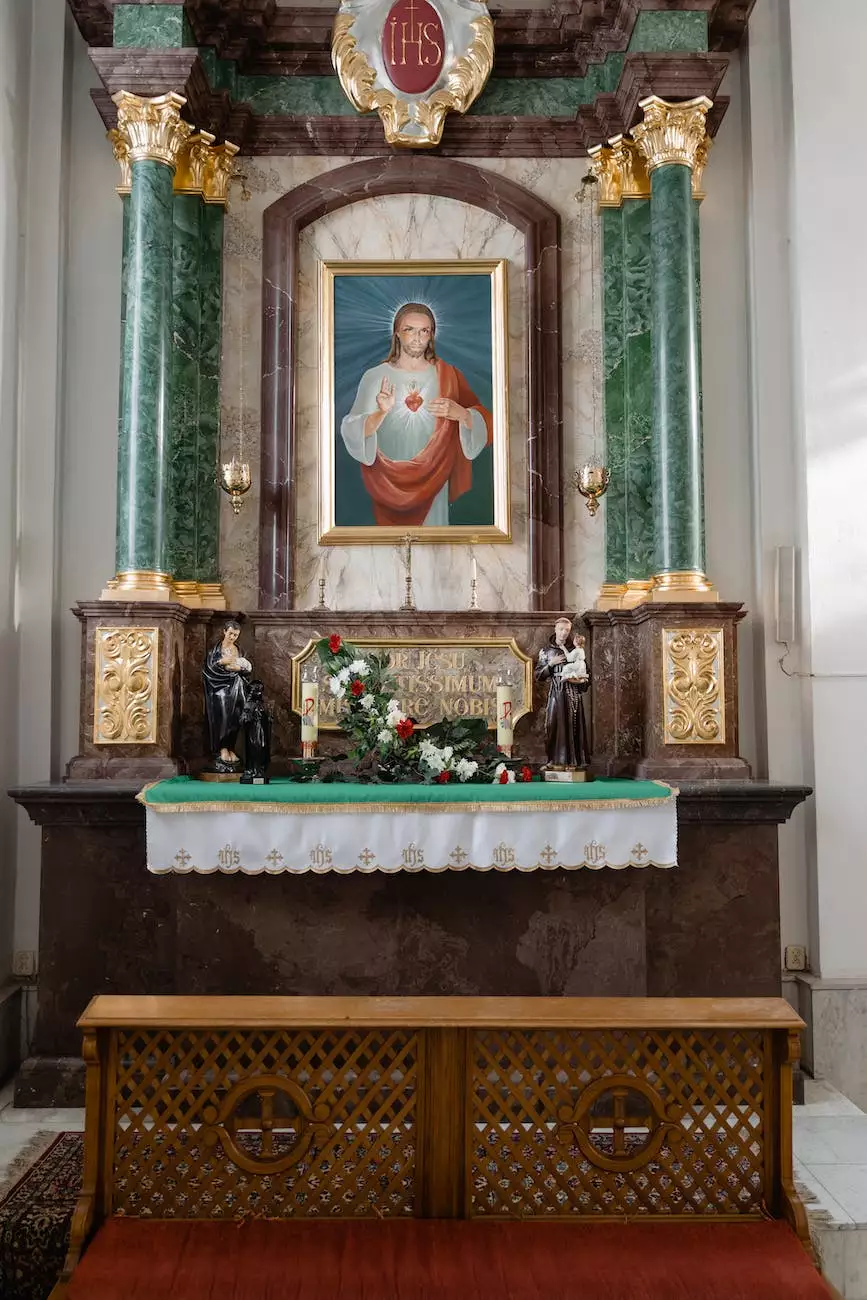 Discover Exciting Opportunities in the Arts
Welcome to Christ's Church of the Valley's Arts Internship program at Lambs Road Tudor Cathedral! As a dedicated community-driven institution, we strive to provide unique and enriching opportunities in the field of arts for aspiring individuals like you. Whether you have a passion for painting, dance, literature, music, or any other artistic form, we have a diverse range of arts internships available to fuel your creativity and help you grow as an artist.
Why Choose Arts Internships at Lambs Road Tudor Cathedral?
Here at Lambs Road Tudor Cathedral, we understand the importance of arts in fostering creativity, self-expression, and personal growth. Our arts internships are designed to provide practical, hands-on experience in a nurturing and inclusive environment. By being part of our program, you'll have the opportunity to:
Work with Industry Professionals: Gain valuable insights and guidance from experienced artists and professionals in your chosen artistic field.
Create Meaningful Connections: Connect and collaborate with fellow artists, expanding your network and forming lifelong friendships.
Develop Your Skills: Enhance your artistic skills through immersive projects, workshops, and training sessions tailored to your specific interests.
Gain Real-World Experience: Apply your knowledge and skills in real-world scenarios, allowing you to build a strong foundation for your artistic career.
Contribute to the Community: Showcase your talent and use the power of arts to make a positive impact on the broader community.
Our Range of Arts Internships
At Lambs Road Tudor Cathedral, we offer a diverse range of arts internships that cater to various artistic disciplines. Our programs include:
1. Visual Arts Internships
Immerse yourself in the world of visual arts and explore various mediums, techniques, and styles. From painting and sculpting to digital design and photography, our visual arts internships provide a platform for you to unleash your creativity and showcase your talent.
2. Performing Arts Internships
Step into the spotlight and join our performing arts internships. Whether your passion lies in dancing, acting, or singing, our programs offer opportunities to hone your skills, perform on stage, and be part of captivating productions that leave a lasting impression.
3. Literary Arts Internships
If you have a way with words, our literary arts internships are perfect for you. Delve into the realm of storytelling, poetry, journalism, or creative writing, and let your words inspire, influence, and captivate readers through various platforms.
4. Music Internships
Unleash your musical prowess through our music internships. Whether you're inclined towards playing an instrument, composing melodies, or producing music, our programs provide a nurturing environment for you to grow as a musician and share your harmonious talents with the world.
5. Multidisciplinary Arts Internships
Looking to explore multiple artistic domains? Our multidisciplinary arts internships offer a fusion of various creative disciplines, allowing you to break boundaries, experiment, and create innovative works that transcend traditional artistic boundaries.
Join our Arts Internship Program Today!
Don't miss the opportunity to embark on a transformative journey with our Arts Internship program at Lambs Road Tudor Cathedral. Whether you're a student looking to gain hands-on experience or an aspiring artist seeking to sharpen your skills, our internships provide the ideal platform to ignite your artistic passion and take your creativity to new heights.
To find out more about our current arts internships and how to apply, please visit our Arts Internships page on our website. Join us today and unlock a world of artistic possibilities at Christ's Church of the Valley's Lambs Road Tudor Cathedral.