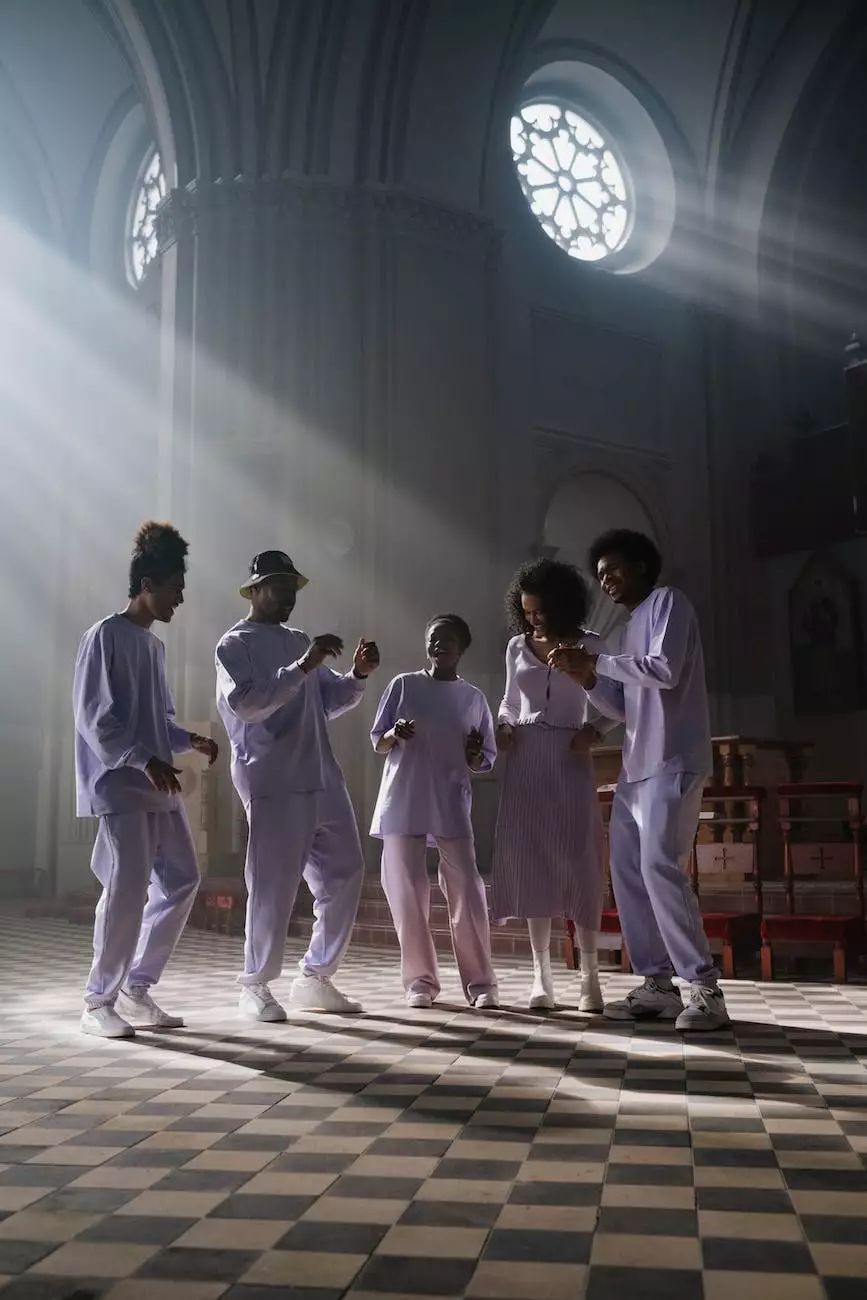 Experience the Beauty of Sacred Music
The Chancel Choir at Lambs Road Tudor Cathedral is dedicated to bringing the power and beauty of sacred music to our congregation and community. With their exceptional musical talents and unwavering commitment, the Chancel Choir enhances the worship experience and inspires all who listen.
Join Our Family of Talented Singers
Are you passionate about music? Do you desire to serve through singing? We welcome individuals of all musical backgrounds and experience levels to join our Chancel Choir family. Whether you're a trained vocalist or simply enjoy singing, there's a place for you in our choir.
Rehearsals and Performances
Our Chancel Choir meets every Wednesday evening for rehearsals, where we fine-tune our repertoire and prepare for upcoming performances. We explore a wide range of musical styles, from timeless classics to modern compositions.
Throughout the year, the Chancel Choir performs during our regular worship services, seasonal events, and special celebrations. Our performances are a blend of traditional hymns, anthems, and choral arrangements that uplift and inspire our congregation.
Cultivating Musical Excellence
Under the guidance of our talented Music Director, the Chancel Choir continues to enhance their musical skills and knowledge. Our rehearsals focus on vocal techniques, harmonization, and musical interpretation. We strive for excellence in every performance, carrying forward the rich tradition of sacred music.
Community Outreach
At Lambs Road Tudor Cathedral, we believe in using our musical gifts to serve the wider community. The Chancel Choir actively participates in various outreach initiatives, including local concerts, charitable events, and collaborations with other artistic organizations. Through our music, we aim to share hope, joy, and inspiration with all who listen.
Discover the Power of Music in Worship
Music has been an integral part of worship for centuries, transcending language and bringing people closer to the divine. The Chancel Choir plays an essential role in our worship services, guiding congregants through melodies and harmonies that uplift the spirit.
Music Connects Us to the Divine
As you step into the sanctuary of Lambs Road Tudor Cathedral, you'll be embraced by an atmosphere of reverence and serenity. The Chancel Choir creates a seamless fusion of music and spirituality, bringing moments of peace and reflection to those in attendance.
A Variety of Worship Experiences
Our Chancel Choir carefully curates a diverse range of music to suit different worship occasions. From the grandeur of major choral works to the intimacy of a cappella hymns, our choir leads the congregation in heartfelt expressions of praise and worship.
Celebrating the Liturgical Year
Throughout the liturgical calendar, our Chancel Choir highlights the significance of each season through carefully selected music. From the stirring melodies of Advent to the triumphant hymns of Easter, the music performed by our choir enriches and deepens the worship experience.
Find Your Voice and Be Inspired
Join the Chancel Choir at Lambs Road Tudor Cathedral today and discover the transformative power of music. Through singing, fellowship, and service, you'll be part of a vibrant community that celebrates the joyous union of faith and music.