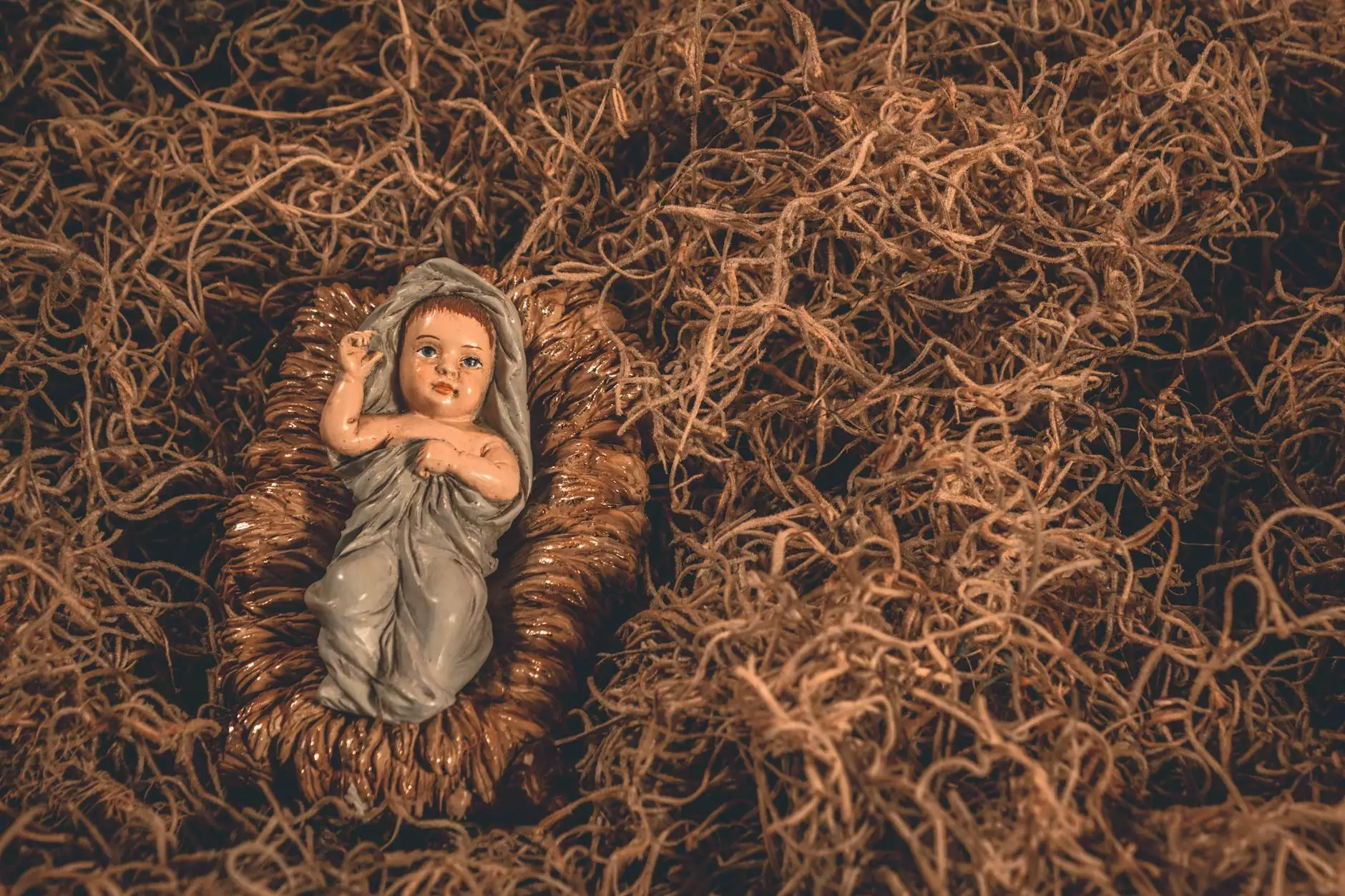 Welcome to Lambs Road Tudor Cathedral's Lenten Sermon Series: In the Footsteps of the Savior! We invite you to embark on a journey of faith and self-discovery as we delve deep into the teachings of Jesus. This comprehensive sermon series aims to provide you with the guidance, knowledge, and inspiration to follow the path of our Savior towards salvation and eternal life.
Discovering the Teachings of Jesus
Throughout the centuries, the teachings and life of Jesus Christ have been a source of inspiration and transformation for millions of people worldwide. By closely examining His words and actions, we can gain profound insights into the loving nature of God and the path towards spiritual enlightenment.
During our Lenten Sermon Series: In the Footsteps of the Savior, our expert speakers will guide you through a comprehensive study of Jesus' teachings. Through thought-provoking sermons, in-depth discussions, and engaging activities, you will gain a deeper understanding of important biblical concepts such as love, forgiveness, compassion, and faith.
Exploring the Path to Salvation
Salvation is a central theme in Christianity, representing the ultimate goal of attaining eternal life with God. As we explore the life and teachings of Jesus, we will also delve into the significance and process of salvation.
Our Lenten Sermon Series will address questions such as: What does it mean to be saved? How can we receive God's forgiveness and mercy? What is the role of grace in our journey towards salvation? By contemplating these crucial aspects, we can find meaning, purpose, and hope in our own lives.
Engaging and Transformative Sermons
At Lambs Road Tudor Cathedral, we pride ourselves on delivering sermons that are both engaging and transformative. Our skilled speakers are well-versed in scriptural knowledge and have a profound understanding of how to convey the message of Jesus with clarity and relevance.
Each sermon in the Lenten Sermon Series is carefully crafted to provide you with practical insights and actionable steps that you can incorporate into your daily life. We believe in the power of applied faith, and this series is designed to empower you to put Jesus' teachings into practice, thereby cultivating a deeper relationship with God.
Participate in a Vibrant Community
Being part of a vibrant faith community can enhance your spiritual journey and provide you with a support system as you seek to follow in the footsteps of the Savior. Lambs Road Tudor Cathedral is a welcoming place where individuals from all walks of life can gather to worship, learn, and grow together.
Our Lenten Sermon Series provides an excellent opportunity to connect with like-minded individuals who are on a similar quest for spiritual growth. Through meaningful discussions, sharing of personal experiences, and mutual encouragement, you can find strength, inspiration, and lifelong friendships.
Join Us for the Lenten Sermon Series
We invite you to join us for the Lenten Sermon Series: In the Footsteps of the Savior at Lambs Road Tudor Cathedral. Immerse yourself in this transformative experience as we explore the teachings of Jesus, uncover the path to salvation, and strengthen our faith as a community.
Don't miss out on this unique opportunity to deepen your understanding of the Gospel, discover profound spiritual insights, and grow in your relationship with God. Whether you are a lifelong believer or new to Christianity, we welcome you to join us on this journey of faith and self-discovery.
To learn more about the Lenten Sermon Series and our upcoming events, please visit our website or contact us directly. We look forward to walking alongside you as we follow in the footsteps of the Savior together.
Lambs Road Tudor Cathedral - Community and Society - Faith and Beliefs