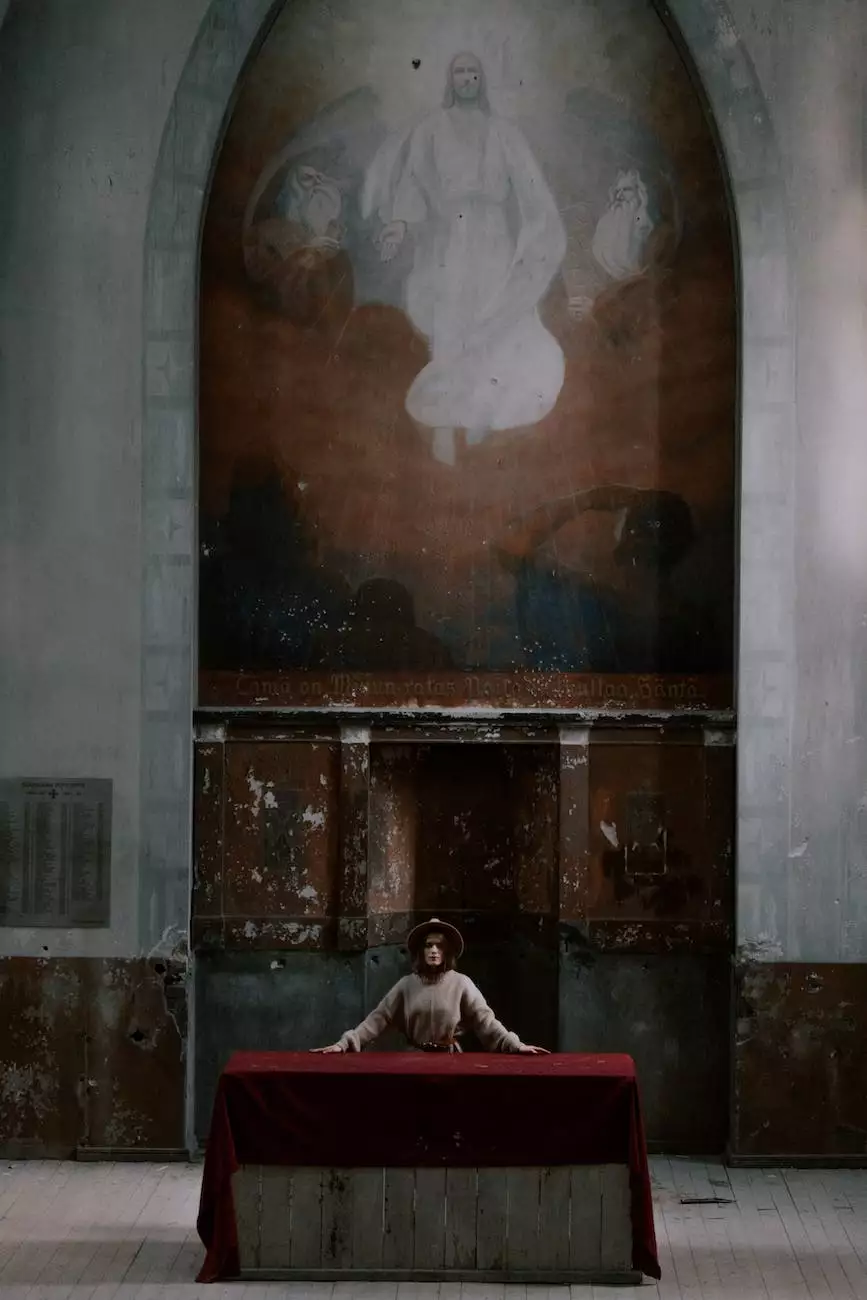 Welcome to St. Paul's Lutheran Church, home to the Lambs Road Tudor Cathedral in the heart of our community. Our church, dedicated to fostering faith and beliefs, offers a unique spiritual experience that combines the divine with the beauty of nature. One aspect that contributes to the serene ambiance and spiritual connection is our meticulously arranged Altar Flowers.
Exquisite Floral Arrangements
At St. Paul's Lutheran Church, we believe in celebrating the beauty and power of nature as an integral part of our worship. Our Altar Flowers, carefully selected and arranged each week, provide a visually captivating and spiritually uplifting experience for all who enter our sanctuary.
Our talented team of floral artists takes great pride in designing arrangements that reflect the reverence and joy of worship. With deep knowledge and expertise, they incorporate stunning flowers, lush foliage, and delicate details to enhance the sacred atmosphere. Every petal carries meaning and symbolism, creating a harmonious blend of faith and nature.
Symbolism and Significance
Each type of flower holds its own symbolic meaning and significance within the Christian tradition. The Altar Flowers serve as a visual representation of the sacred journey of life, serving as a powerful reminder of the presence of God. They enhance our worship experience and help us connect with our faith on a deeper level.
Roses, known for their beauty and fragrance, symbolize love and resurrection. Lilies, with their pure white petals, represent purity and the resurrection of Christ. Tulips symbolize renewal and the arrival of spring, reminding us of the new life we find in our faith.
By incorporating a variety of flowers, each chosen with care, our Altar Flowers create a tapestry of color and scent that captivates the senses. They serve as a focal point during services, drawing our attention to the profound mystery and beauty of faith.
A Personal Connection
Our Altar Flowers also offer an opportunity for our community to actively participate in the life of the church. Members of our congregation have the privilege of sponsoring the weekly arrangements, honoring loved ones or celebrating special occasions such as anniversaries, birthdays, or weddings. It is a meaningful way to connect with our faith community and contribute to the overall worship experience.
Whether you are visiting St. Paul's Lutheran Church for the first time or have been a part of our congregation for years, the Altar Flowers create a welcoming and inspiring environment. They invite introspection, prayer, and a sense of awe as we gather together to worship.
Join Us for a Spiritual Experience
If you are seeking a place where faith and nature intertwine, St. Paul's Lutheran Church is here to welcome you with open arms. Experience the serenity and reverence of our Lambs Road Tudor Cathedral, enhanced by the breathtaking beauty of our Altar Flowers. Join our vibrant community and embark on a journey of faith, love, and spiritual growth.
As you enter the sanctuary, allow yourself to be embraced by the splendor of nature's divine creation. The Altar Flowers will serve as a constant reminder of the eternal beauty and peace that can be found within the walls of St. Paul's. Come and immerse yourself in the love and grace of our community.
Contact Us
If you have any questions or would like to learn more about our Altar Flowers or upcoming worship services, please don't hesitate to reach out to us. We would be delighted to provide you with the information you seek. Join us, and together, let us explore the wonders of faith and the enchantment of nature.
Contact Details:
Website:http://lambsroad.org/giving/altar-flowers
Phone: [INSERT PHONE NUMBER]
Email: [INSERT EMAIL ADDRESS]