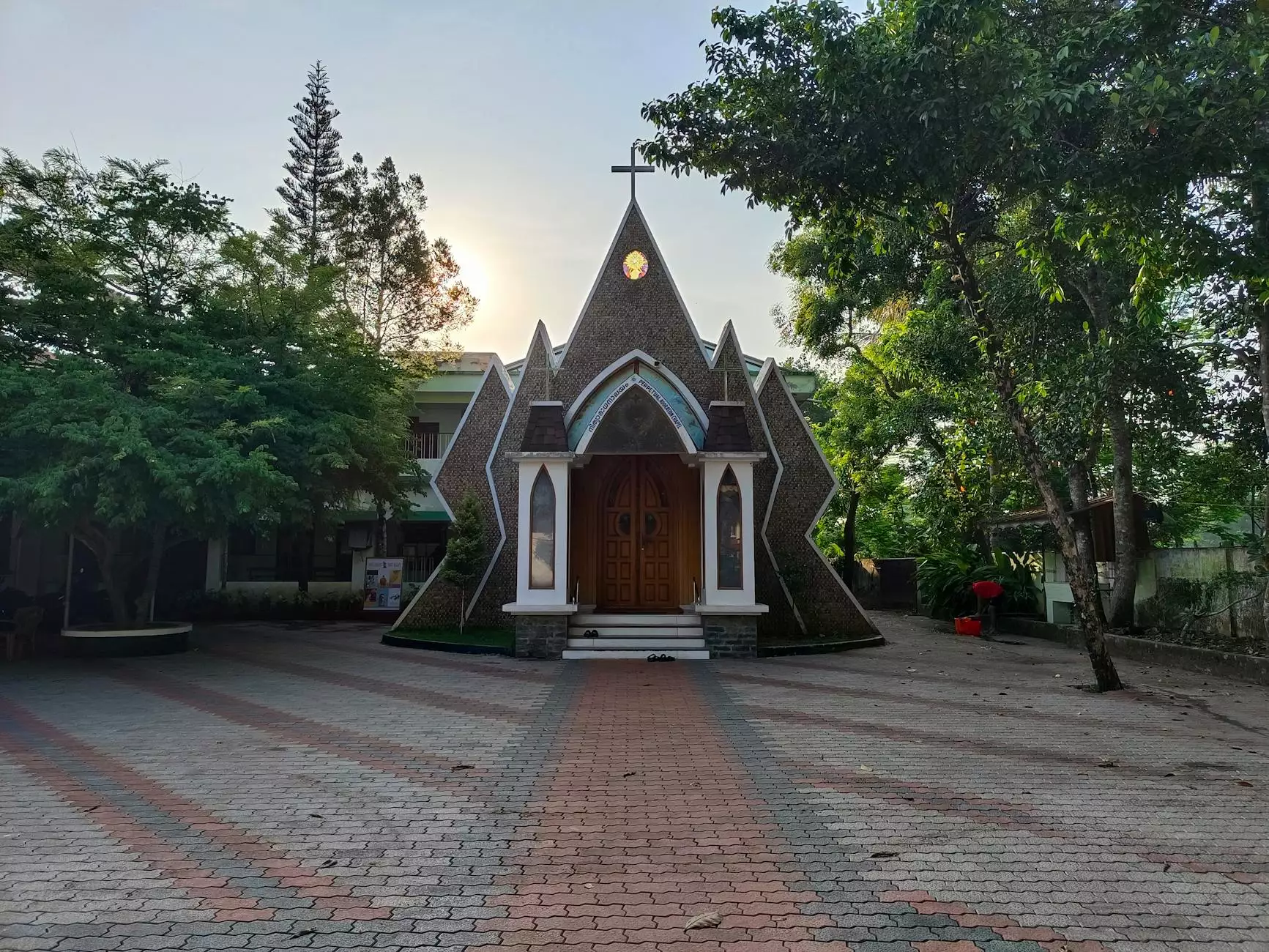 Experience the Lambs Road Tudor Cathedral
At St. Francis Xavier, McKean, we are proud to be a part of the Lambs Road Tudor Cathedral, a magnificent architectural masterpiece that stands as a symbol of our faith and dedication. As a community rooted in the values of love, compassion, and service, we invite you to join us on a journey of faith, growth, and community outreach.
Our Vibrant Faith Community
As one of the pillars of the McKean community, St. Francis Xavier is committed to fostering a vibrant faith community that embraces diversity, inclusivity, and spiritual growth. Our parishioners come from all walks of life, uniting under the common goal of deepening our relationship with God and spreading His love to those around us.
Engaging Services and Celebrations
Our vibrant liturgical celebrations are at the heart of our faith community. Led by our dedicated clergy and accompanied by our talented choir, our services are filled with spiritual nourishment, heartfelt prayer, and inspirational music. From our weekly Masses to special celebrations such as baptisms, weddings, and feast days, each service is an opportunity to encounter the divine and connect with fellow believers.
Deepening Spiritual Growth
St. Francis Xavier, McKean provides numerous opportunities for spiritual growth and enrichment. Our parish offers educational programs, Bible study groups, retreats, and workshops, all aimed at deepening our understanding of the Catholic faith and applying it to our daily lives. Whether you are a lifelong Catholic or new to the faith, our programs offer something for everyone.
Active Involvement in the McKean Community
We believe that faith without action is incomplete. As part of the Lambs Road Tudor Cathedral, St. Francis Xavier, McKean actively participates in community outreach initiatives. Through partnerships with local organizations, we strive to address the needs of the less fortunate, promote social justice, and create a more compassionate society. Our service projects, food drives, and volunteer efforts are just some of the ways in which we actively engage with the McKean community.
A Rich History of Faith
With a history dating back over a century, St. Francis Xavier, McKean has been a spiritual beacon for the community. Our parish has witnessed generations of families grow in faith, passing down their beliefs and values to future generations. We cherish our heritage and embrace the responsibility of carrying forward the traditions and teachings that have shaped our community.
Join Us on Our Journey
Whether you are new to the area, searching for a spiritual home, or simply curious to learn more about Catholicism, we invite you to join us on our journey of faith. Our doors are always open, and we welcome individuals from all backgrounds to experience the warmth and hospitality of our community. Come visit us at St. Francis Xavier, McKean, and discover the transformative power of faith, love, and community.
Connect with St. Francis Xavier, McKean
Website: www.stfrancisxaviermckean.org
Address: 123 Main Street, McKean
Phone: (555) 123-4567
Email: [email protected]
Follow us on social media:

Facebook: StFrancisXavierMcKean
Twitter: SFX_McKean
Instagram: stfrancisxaviermckean